Netflix is home to many crime-thriller shows and movies. In fact, it has one of the best collections in this genre. In 2017 Netflix added one such show, Mindhunter, to its library. And needless to say, the show was an instant hit. The sequel came out in 2019, but it has been 2 years since its release, so after all, when will Mindhunter Season 3 premiere? Has Netflix already greenlit the third season?
Unfortunately, Netflix has not renewed the show for a third season yet. But this doesn't mean that the show is canceled. As the series is expected to go up to 5 installments! Then what is the reason behind its indefinite delay? You'll find out all about it in the article below. 
David Fincher's masterpiece "Mindhunter" is set in the 1970s and explores the psychological thriller genre. The unique storyline has several serial killers who once used to be one of the most dangerous people on earth! The exceptional content which comes with every episode will keep you hooked! Moreover, the scariest part is that it is based on real-life events.
The past two seasons have all focused on the characters of 3 FBI Agents; Holden Ford (Jonathon Groff), Bill Tench (Holt McCallany ), and Wendy Carr (Anna Torv). But now the question will Mindhunter Season 3 focus on the same characters? Or will the story shift to other main protagonists?
For all such questions, continue reading the article because we have got everything covered in detail. So, let's begin!
Read Also: Loki Season 2 has finally been confirmed! Find the official release date here.
Mindhunter Season 3 Release Date
Netflix has not renewed Mindhunter for a third installment. But nothing to worry about as, according to the showrunners, the series is on a break. When will this break end? We don't know that either, but we hope that it will end soon.
However, there is a possibility that the third season won't make the final cut ever. Fincher revealed in an interview that directing Mindhunter has been very exhausting for him. And the show is not meeting the goals that he had in mind at the time of production. So it is useless to waste his energy on a project which is mentally taxing.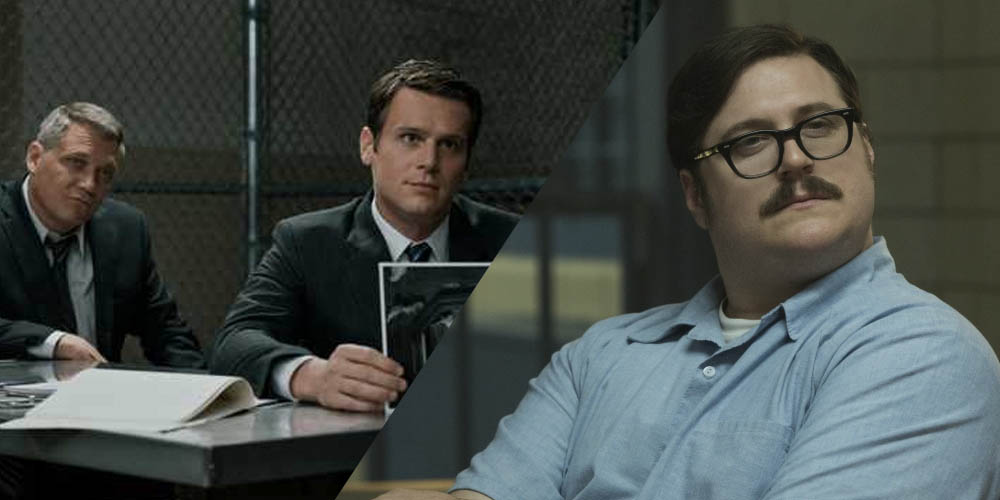 And to add to the bad news David Fincher has already begun work on his other upcoming project, so if you had any expectations for the third season released in 2022, we are sorry to disappoint. Because if Mindhunter Season 3 ever releases, it will probably come out in 2023 or even later than that!
Cast
As Mindhunter is on an "indefinite hiatus," nothing promising can be said about its lineup for the third season. As if this wasn't bad enough, Netflix has also ended the contract with the main actors who were supposed to be in the franchise till its 5th season. 
But if the third season happens then, it won't be difficult to reunite them because the show has proved to be a successful project for most actors. But if the worst scenario is considered, then David Fincher will introduce some new talents if the cast does not come back for another season. And we have faith in him!
But for now, expect Wendy Carr (Anna Torv), Gregg Smith (Joe Tuttle), Nancy (Stacey Roca), Ted Gunn (Michael Cerveris), Brian (Zachary Scott Ross), and Dennis Rader (Sonny Valicenti) in Mindhunter Season 3. Surely there will be other actors too! 
Plot
Mindhunters' cast is full of FBI Agents and serial killers. Similarly, Mindhuter Season 3 will also follow the same pattern. The story will yet again revolve around psychotic killers and their interviews after the confessions.
Reportedly Ted Bundy will be one of those serial killers. And if so, then the upcoming season is going to be a super hit! However, the list of serial killers depends on the decade the third installment will be set in. And we are sure that David Fincher will not disappoint with his exceptional killers.
But other than these unhinged murderers, the story will also focus on other characters. Bill Tench's son Brian witnessed a child murder, but he got so traumatized by it that he couldn't speak about it to either of his parents. And this part was not explored enough in the second season. So, there are high chances of Mindhunter Season 3 revolving around this issue. 
Mindhunter Season 3 Trailer
There is no trailer for Mindhunter Season 3, and do not expect it to drop anytime soon because, as mentioned earlier, the show is on an indefinite hiatus.
But whenever Netflix drops any details regarding the show, we'll update this site at the earliest. So, for your own good, bookmark this page!