Adult cartoons are gaining immense popularity these days. Millennial misery mixed with the cool art style and interesting plots surely is a quick fix for you if you are tired of the same old thing on all OTT platforms. Roku's first-ever adult animated series Doomlands has already gotten social media buzzing with its interesting animation design and concepts. If you are a fan of Rick and Morty, Adventure Time etc., then Doomlands Animated is the show for you.
Doomlands Animated Release Date
The show is slated to hit the floors on January 28th 2022. It will be available in Canada, the USA and the UK. All of this has been announced by the official Roku Channel on various social media platforms. They have also released the first look from the show. The main characters, Lhandi and Danny, who run the bar, are standing behind the counter. Viewers can also see other curious items, including but not limited to coconut, a trophy and an alien bust lying around.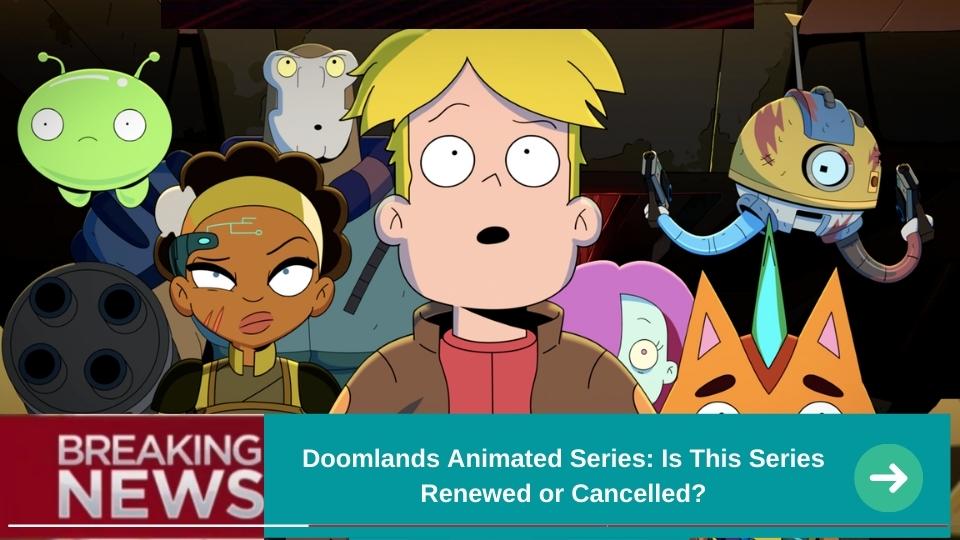 Interested viewers should note that the show was first supposed to be featured on Quibi, but that was a short run. When Quibi was shut down, all of the shows and projects in their content library were sold to Roku, so there are more things to look out for.
What is it about?
It follows the characters' lives in the mobile pub, The Oasis and all their misadventures. Danny and Lhandi run a bar and try to keep it afloat while also not trying to get killed by others or kill each other in the process.
Danny is voiced by Mark Little, whereas Kayla Lorette is behind Lhandi.
While there is very little information about the show's entire premise, it seems like a very interesting project. Roku is known for delivering good content, so it is definitely something you should be on the lookout for.
Australian creator Josh O'Keefe started Doomlands as a university project. With a little crowdfunding and help from people, he took it to the right people. Josh Bowens of "Look Mom!" productions took the project under his wing and converted it into a proper show.
O'Keefe is also one of the showrunners and has also directed the series. Other people on the writing team include Roger Bainbridge, Kayla Lorette, and Mark Little. As you can see, it is a very well-rounded and self-sufficient team.
Plot and Premise of Doomlands Animated
There are also other anthropomorphized creatures and various robotic components. It looks like it is set in a wasteland area, which may also remind some people of Mad Max.
What is commendable is that the show was entirely produced and directed during the pandemic, which makes it an incredible feat seeing how much energy goes into such projects. It must have been hard work trying to navigate and get everyone to sync up their ideas in one place and execute it after all.
O'Keefe has said that his main source of inspiration has been exploitation films. He also pays homage to Australia. If you have been watching adult cartoons for a long and are into them, you will certainly enjoy this show a lot.
As we can see, the show is slated to run for a solid first season. Depending on the popularity and hype, it may get renewed later on. However, for now, you need to keep in mind that it will be available on Roku starting January 28th, 2022, but only for people who are in the USA, UK and Canada.
Later on, they plan to expand to more areas, so keep a lookout for that.