In the latest pictures of "Murderville," Will Arnett was seen solving murder mysteries along with Kumail Nanjiani, Annie Murphy, and other famous guests. The series will have Arnett in the lead, and throughout the 6 episodes, he'll be seen solving cases. The show will premiere on Netflix. But do we have a confirmed release date yet?
The upcoming show is not a severe thriller for those of you confused! It is a light-hearted show which will make you laugh out loud. Krister Johnson serves as the showrunner and writer of the series. The show has a lot of talented executive producers; Johnson, Arnett, Marc Forman, Jonathan Stern, Peter Principato, Brian Steinberg, Tom Davis, and James DeFrond.
Murderville is based on the series "Murder in Successville", it was such a hit that it won a BAFTA! Actor Will Arnett has a lot of confidence in this project. He first acquired the show's rights from BBC3. His version got picked up by Netflix. Moreover, he has previously worked with Netflix on several hit projects. Bojack Horseman, Arrested Development are to name a few. So, make sure that you add the upcoming show to your watchlist!
To know about the show's details, continue reading the article! Because we have got everything covered. 
Murderville Release Date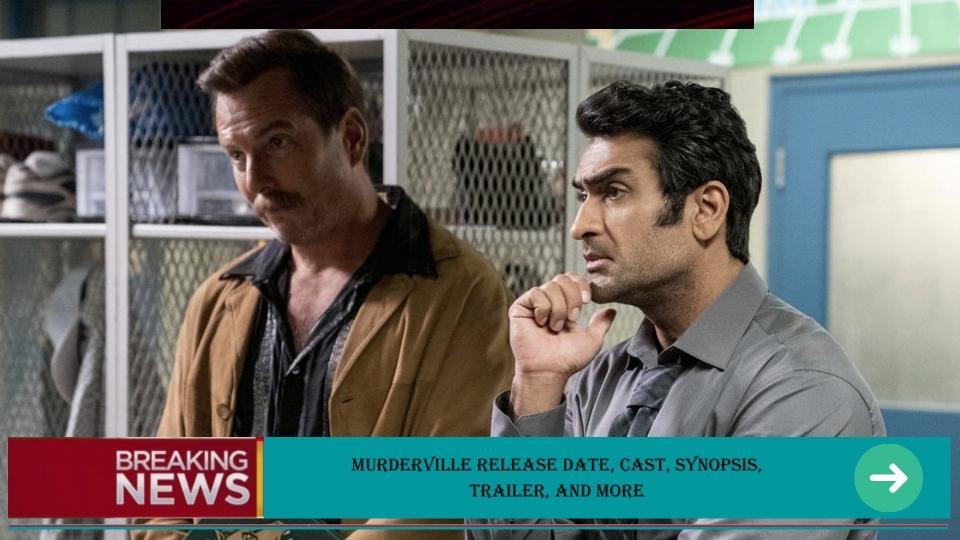 Murderville will premiere on Thursday, Feb. 3, at 12:01 a.m PT and 3:01 a.m ET on Netflix! All six episodes were filmed over the summer, and it was reported that Arnett had the script with him for almost 4 years. So, he might have another banger on his hand.
Murderville Cast
Each new episode of Murderville will feature a new guest celebrity. The confirmed list of celebrities includes:
Annie Murphy

Conan O'Brien

Ken Jeong

Kumail Nanjiani

Marshawn Lynch

Sharon Stone
And the core cast of the show has the following actors (and their characters):
Arnett as Terry Seattle

Haneefah Wood as Chief Fhonda Jenkins-Seattle

Lilian Bowden as Medical Examiner Amber Kang

Phillip Smithey as Detective Darren "Daz" Phillips
When Arnett was asked about the casting choices. He made interesting comments regarding it. According to him, it was a terrifying job to pick. Because these actors were not to be given any script. They had to develop their exciting dialogues to keep the show going. And according to him, not many could do this job efficiently.
Murderville Plot
A team of 8 writers worked on this show. They all sat down and discussed the mysteries in detail. Of course, the primary decisions were who would be the victim, murderer, suspects, and guest celebrities. No wonder why Arnett was so excited for the project. In his words: "I'd love to do more if it works and people respond to it. And if people kind of shrug and go, 'Yeah, fine,' then great, we had a lot of fun."
So, all those who are concerned about the future of the franchise. Well, we might get a second season as well! However, it solely depends on how well the first 6 episodes do on the streaming site. 
The official synopsis for Murderville is:
A California Christmas 3 Release Date Updates, Cast, Synopsis, And More
"Meet Senior Detective Terry Seattle (Arnett), Homicide Division. Every day means a new murder case and a new celebrity guest star as his partner for Terry. But here's the catch: each episode's guest star isn't being given the script. They have no idea what's about to happen to them. Together, the guest star and Terry Seattle will have to improvise their way through the case… but it will be up to each celebrity guest alone to name the killer."
For Terry (Arnett), every day is a new opportunity to use his spectacular skills and solve a new case. But in this mission, he always needs an assistant. It is where our guest celebrities come into use! But the twist is that none of these celebrities is provided with a script. They have to come up with their dialogues to keep the conversation going. Some have even claimed this show to be a test of actors' "improvisation skills". And well, they are not wrong!
Throughout the episode, Arnett finds clues and connects the dots. At the end of the episode, the guest celebrity will get the chance to announce the killer's name. The plot seems very promising, and we can surely not wait for Murderville to premiere on Netflix on 3rd February! 
Murderville Trailer
There is no trailer for Murderville yet! But as we are moving closer to its premiere, Netflix will soon release it. So, stay tuned!