You must be well aware that the famous series Dead Files shows paranormal activities premiered on the Travel Channel. The show has been going on since 2011. The series revolves around the two hosts, a psychic medium expert Amy Allan and a retired NYPD homicide detective Steve DiSchiavi who help their clients solve paranormal activities. The best part of this show is that none of the hosts their investigations until the end. Both of them investigate on their own and gather the information. Currently, the Dead Files Season 12 is on air, and here's all you need to know about it.
Dead Files Season 12: What's New?
Like every other season, this season starts with Amy and Steve talking about their credentials in the boy from the 'sixth sense' way. The plethora of activities starts when steve is trying to interrogate people and dig into their history to investigate different things.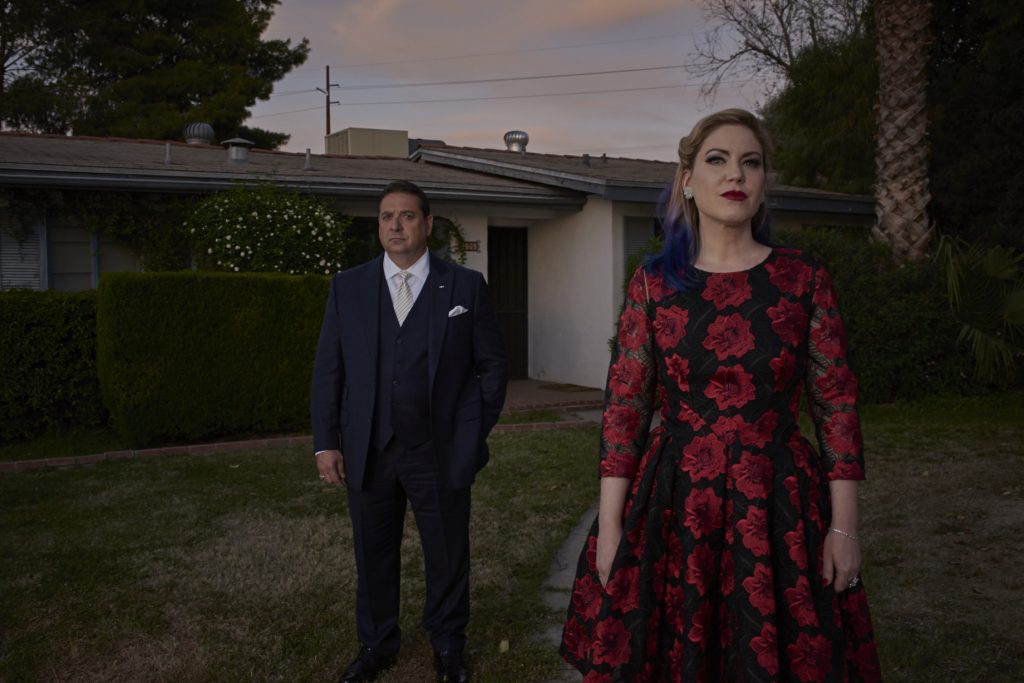 Likewise, Amy walks throughout the house, sensing any paranormal activity by putting her finger on the sublime. Through investigations, Steve can reveal some sordid and filthy deeds carried out near the house. Meanwhile, through her special powers, Amy affirms some third entity that is causing all the problems. 
Amy claims that she has her own demons and has been tormented by shadow people since her childhood. Therefore, she can feel the presence of such entities.
Dead Files Season 12: Episodes
Season 12 of Dead Files comprises 13 episodes. To give you an insight, we're going to discuss the plot of these episodes in detail. 
Dead Files Season 12 Episode 1: Driven to Kill
In this episode, Steve and Amy travel to Toledo's town in Ohio to help a family facing aggressive paranormal activities. Through investigations, Steve covers a horrifying string of murders near the property, whereas Amy encounters an evil spirit that harms the living.
Dead Files Season 12 Episode 2: Town of the Dead
Steve and Amy travel all the way to Upper Darby, Pennsylvania, to help a single mother. The mother claims that her three children's lives are in danger as they are constantly attacked by the dead. The circumstances are getting worse day by day, and if Steve and Amy don't stop it, someone's going to die.
Dead Files Season 12 Episode 3: The Gateway
 In this episode, Amy and Steve go to Wakefield, Massachusetts, to help a young mother. The woman believes that a gateway to the afterlife is open in her grandmother's home, bringing unwanted guests. The activities are getting out of control, and if they are not controlled in time, someone will get hurt.
Episode 4: Puppet Master
Steve and Amy go all the way to Indianapolis to help a couple that claims dark forces are destroying their home. They believe that their house is trying to kill them to provide a safe shelter to their granddaughters.
Episode 5: Dark Soul
In Pataskala, Ohio, Steve and Amy are called to help a grandmother and her family terrorize paranormal activities. 
Episode 6: Last Call
Steve and Amy investigate a violent paranormal activity at a downtown bar in Palatka, Florida. The owners told the duo that these activities began when they started renovations, and they fear that the family business might be cursed.
Episode 7: Detox
In Elizabeth City, North Carolina, a woman claims that paranormal activities have increased in her home ever since she got sober. She fears that maybe some evil spirits are lurking in her home.
Episode 8: Entangled
The duo travels to Newton, Pennsylvania, to save a family from the onslaught of paranormal activities, which begun once they started renovations.
Episode 9: Never Human
Steve and Amy travel to New Philadelphia, Ohio, to help a couple whose marriage is rift because of dark forces. The newlywed couple is under constant physical attack, and they fear that they'll die. 
Episode 10: Deadly Intruder
To help a woman save her marriage from the dark entity, the duo travel to Watertown, Wisconsin.
Episode 11: The Visitors
To save a family from paranormal activities, Steve and Amy travel to Coleraine, Minnesota. Mysterious shadows are haunting the family.
Episode 12: The Craving
The duo travels to Tucson, Arizona, to help a retired cop and his family from ancient spirits. The family fears that their 9-year-old may be possessed.
Episode 13: Damned in the Desert
To help a new age couple from supernatural forces, Amy and Steve travel to Marana, Arizona. The couple is constantly facing unforeseen circumstances, and they fear that their marriage won't last if this continues.
Final Words
All in all, Dead Files Season 12 is a fantastic season carrying the true essence of the series. Therefore, if you're into haunted and paranormal series, do watch this show.