Grasshopper Manufacture has been teasing the new Nintendo Switch game for quite a long time now. But finally, they have revealed the launch date for No More Heroes 3! The upcoming game will be the third entry in the "No More Heroes" series, and it is soon about to break many records. But the most important question is when the No More Heroes 3 release will?
The game is all set for its launch in August of 2021! Yes, finally, the wait is over. The game was also teased at the game the week of E3 2021, and it has been a hot topic ever since. The reveal video featured some never-seen-before features, and obviously, the players went all gaga over it. However, now the question arises what are these new exciting features, and will they be available for free? Let's look into all of these queries in detail!
Great news for fans because Travis Touchdown is back to rule the screens with his classic humor and exceptional acting skills. Just like the previous installments, this time too, Travis will be seen as an obsessed assassin who will fight some new villains. In No More Heroes 3, he will have to fight against Jess Baptiste VI (or Fu) and his whole team of aliens.
No More Heroes 3 will only release on the new Nintendo Switch Pro, and the game was especially shown to be played on the new joy-cons! Let's discuss more the highly anticipated game.
Read Also: The famous ball game "Knockout City 2" is all set for its launch. Learn all about its new features here!
No More Heroes 3 Release Date 
No More Heroes 3 fans rejoice!
Your favorite franchise is returning with its latest installment on 27th August 2021. So, the wait is almost over.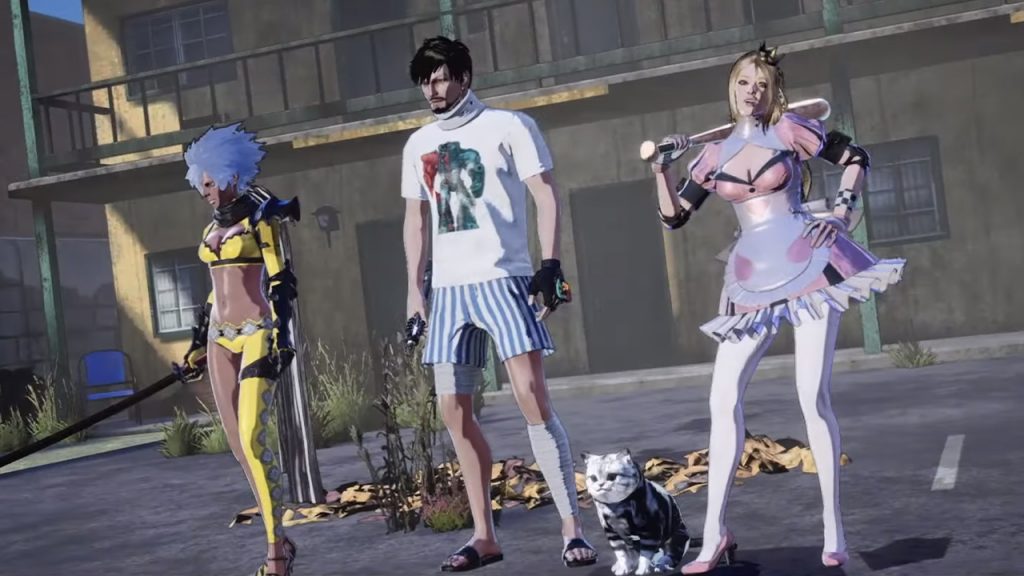 No More Heroes 3 Price
You can now pre-order No More Heroes 3 for just $60. Order it now before the game developers change their minds!
Unlike "Travis Strikes Again: No More Heroes," the upcoming installment will not make its way to Playstation, PC, or other gaming platforms. Because No More Heroes 3 was designed exclusively to debut on the new Nintendo Switch. 
So, that's a bummer!
Gameplay 
No More Heroes 3 will be set in a world which exists 9 years after the events of the 2nd installment. An adult Damon will take advantage of Fu and his aliens' powers and scheme to take over the world. But he won't carry out this mission in peace as his arch-enemy Travis will try his best to stop his evil plans.
The gameplay of the upcoming season will be unique. This time, the game will be divided into 5 different islands. One of which is "Santa Destroy," the game's main city. The players will be able to explore this entire land, and this time they will have more challenging missions!
The latest edition to the 3rd installment is the new bike of Travis called "Demzamtiger." And once the player gains access to it, they will travel across the game at a breakneck speed. But to level up your game, you'll have to earn money to participate in battles. Consequently, if you win these difficult fights, then you will progress in the game. But it is not as easy as it sounds!
New Features
Another exciting feature is "Death Glove," which will give players extreme powers like performing teleporting dropkicks, psychokinetic throws, and other unique skills. The most exciting part of No More Heroes 3 is the "motel rooms." In the middle of missions, the players can return to these rooms to perform various tasks. You can also come back to the motel room if your health is extremely depleted. Or if you want to upgrade your weapons. Secondly, you can also play with Travis' cat and use the time machine to go back in time to observe things you missed before.
Playing this game on the new joy-con controls will make you feel like you are actually fighting with a real Katana. How cool is that!
System Requirement
The system requirements for no More Heroes 3 are the following:
Operating System: Windows 8.1 or later

Processor: Intel Core i5-4460

Memory: 8 GB RAM

Graphics: NVIDIA GeForce GTX 750 Ti

DirectX: Version 11

Storage: 4 GB available space
No More Heroes 3 Trailer 
In December (2020), a 5-minute long trailer for No More Heroes 3 was released. But unlike other game trailers, it did not focus on the gameplay. Instead, it showed the players the story of Damon, Fu, and Travis! If you are not familiar with the No More Heroes franchise, the trailer will give you a rough idea of the game. So, don't forget to watch it on Youtube!