In the game Terraria, there are a total of 142 wings available for all the platforms. While using the wings, every player always remains concerned about getting the best pair of wings in the Terraria game. Because the entry-level sides never perform as required. However, they provide an ability to fly in the game. But we also can't neglect the fact that the best wings in Terraria give the best flight times.
The best use of wings in Terraria is when you battle with the fight bosses as the sides let you navigate and explore the area properly. In the game, all the wings are equipped in a particular accessory slot. To get some additional stats perks such as crit chance and defence, you can reforge the slot at Goblin Tinkerer.
Thus, if you are gathering information about best wings in Terraria then strap yourselves in and continue reading this Best Wings in Terraria guide.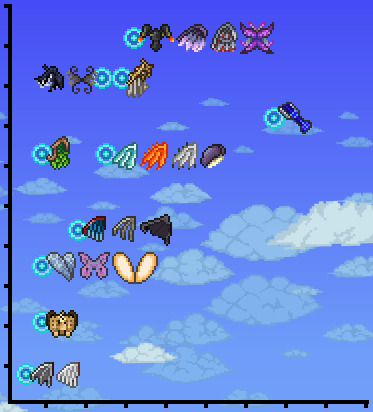 How to Get Wings in Terraria?
Before knowing the best wings, don't you think that you should know how to get them? To the wings, you need to set your game in hard more as some of the exclusive items are only available in this mode. The one and the only way to get wings; you need to craft them. For example, you must have 20 Soul of Flight, ten feathers, and 25 Souls of Light to create and equip Angel Wing.
Now you must be thinking that the best wings are the one that offer you the longest time to fly. Or the ones those require ingredients that are hard to find and craft.
For a gamer guy like me, there isn't any best set of wings in Terraria. Because each set of wings has their own speciality and most of the time it depends on usage. But there are a few wings in my list which you can consider, though keep this fact in your mind that wings can be boosted using things like Rocket Boots, Balloons, Frog Legs, and the Moon Charm.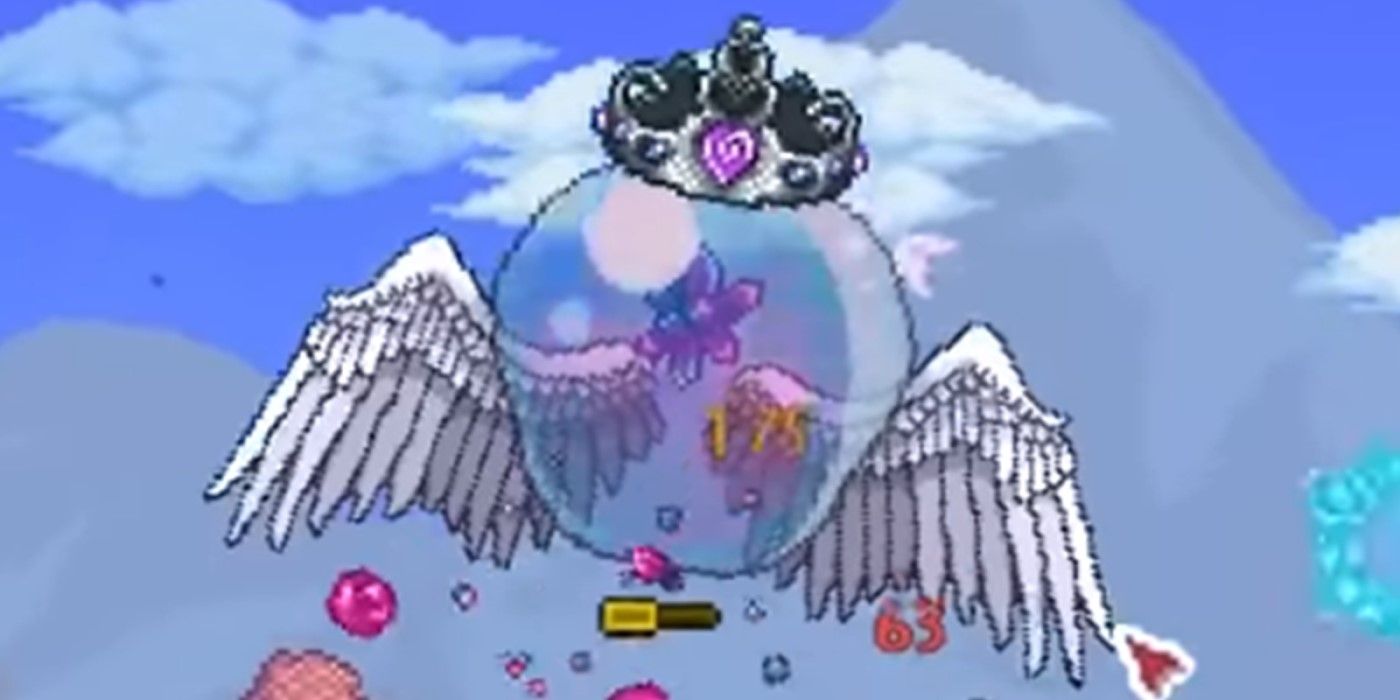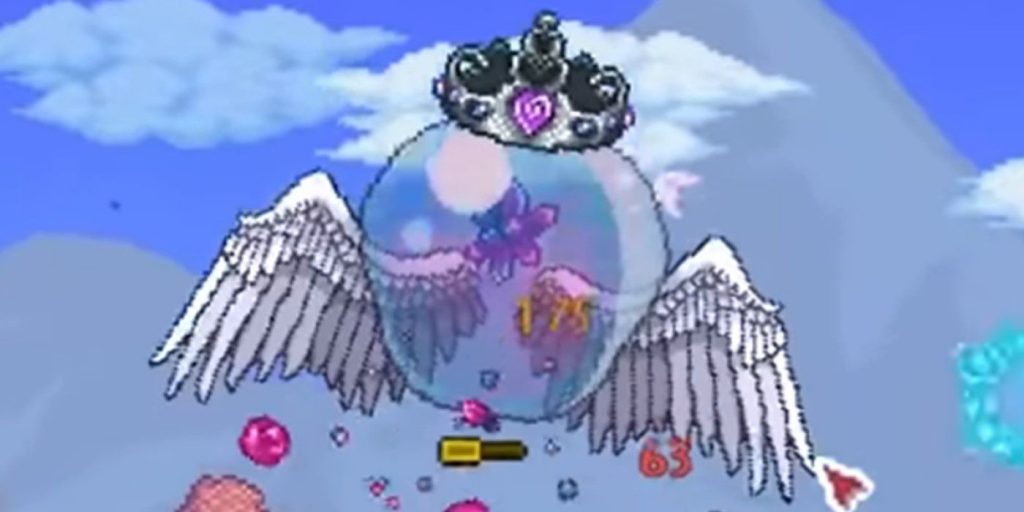 Based on your preferences, the best wings in Terraria are as follows
#1 Best Wings in Terraria: Solar Wings
These wings allow you to cover a distance of 325 feet an acceleration of 9.00. This combination makes it the set of most balanced wings of 10 tier in the game. You can craft a set of these wings for yourself by using ten luminite bars along with fourteen solar fragments. If you are in the initial stages of the game, then, unfortunately, you won't be able to get these wings. To get them, you must invest considerable time in the game.
You can create the luminite bars from the ores dropped by the Moon lord. Likewise, the solar fragments can be collected from the Solar Pillar.
#2 Best Wings in Terraria: Stardust Wings
If you are looking for the wings that offer the highest flight time, then these are the ones that you should craft as these wings provide the most top time to fly. After equipping this set of wings, you get an acceleration of 7.50 along with the ability to hover with 150% extra power while flying horizontally.
You can start producing these wings if you have ten luminite bars and fourteen solar fragments. You will get these sides later in the game. Because initially, you don't have enough resources to craft, just like solar wings.
#3 Best Wings in Terraria: Nebula Mantle
Nebula Mantle feathers are very similar to the above two. But it gives you the ability to fly at the elevation of 236. The best thing about these wings is that this set comes with a unique motion shadow.
To get these links in your accessory slot, you can start crafting by using ten luminite bars as well as fourteen solar fragments.
#4 Best Sides in Game: Fishron Wings
These wings allow you to move across all the medians, including thick ones like homey and lava. With these, you can fly at a height of 286 with an acceleration of 8.00. You can collect a set of these in hard mode only from Duke Fishron. You can find the Fishron by using a truffle worm as bait while fishing in any of the ocean. These wings have the lowest drop rate. If somehow, you missed them in the first try, then it is not recommended to keep on waiting for it to appear again at the same location. Try your luck at any other place or just compromise with any separate wings of this list.
#5 Best Pinion in Terraria: Vortex Booster
These aren't wings. As the name suggests, it is a pack of boosters that provide many additional features to the players, such as hovering during the flight by holding the down button. During the process, the player gains a 300% extra speed while moving in a horizontal direction. These boosters allow you to achieve a height of 133 feet with an acceleration of 12.00. This combination makes it one of the fastest wing available in the game.
You'll require 10 luminite bars and 14 vortex fragments to craft a set of these wings. You can craft luminite from the ores dropped by the moon lord and the vortex fragments can be collected from the Vortex Pillar.
#6 Best Wings in Terraria: Betsy's Wings
You can only spawn these wings after defeating the Golem in the Old One's Army event as these are dropped by the boss in the last wave of battle. You can make them the fastest wing in your accessory slot by using them with vortex booster. They offer acceleration of 12.00 and a flight height of 182. If you want, then you can also hover with these wings at maximum speed by using the down arrow key while flying.
Conclusion
We mentioned these best wings in Terraria based on their acceleration and height as the game offers a total of 142 arms for all the platforms. Thus, each side has its shape, specialty, and abilities. Therefore you might have a different choice. In the comment section, you can let us know about your preferences. If you are facing Connection lost error in Terraria, then you can solve the error by following Terraria Connection Lost Guide.