Here is some news for you; Grand Theft Auto is not getting a new installment anytime soon. Grand Theft Auto 5 (released 8 years ago) was an enormous hit; it is the most successful game of the franchise so far. But now as 8 years have passed. And fans have been constantly looking out for Rockstar Games to announce a Grand Theft Auto 6 that will be even better than the last installment.
However, some people took advantage of the situation and started spreading rumors about it. Today we are going to talk about all the rumors, leaks, and their credibility.
So, let's begin.
When Will They Release Grand Theft Auto 6?
The main problem is that even the developers haven't said anything about the rumors. Therefore, fans are thinking that GTA 6 might just be around the corner. If you are one of those fans, sorry to burst your bubble. But even if the rumors are true the game isn't getting released any time before 2024.
There are always insiders who know about some confidential stuff. Similarly in this case too we had some people reporting that GTA 6 is under its early production but they are not sure how long the game will take to get released. 
Whoever on the internet is telling the exact GTA 6's release date is 100% making things up. Why? Because anyone who can give us the "real" release date is Rockstar Games (and there is no official statement from their side).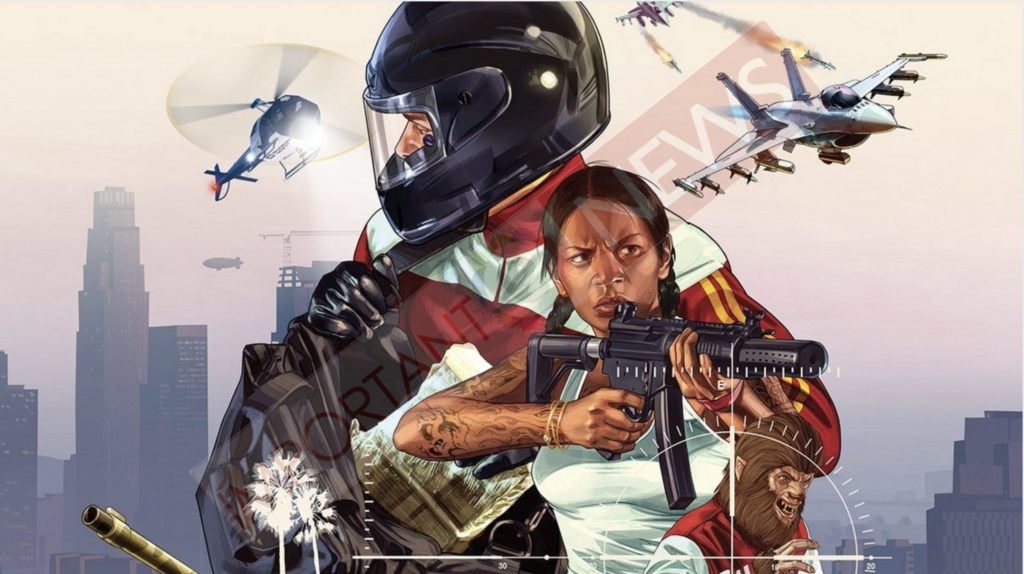 Another Most Asked Question is that Why are They Taking So Long to Release GTA 6?
Experts believe that the Rockstar Games fear the release of a new installment might lead to a drop in popularity of its predecessor (GTA 5). And as GTA 5 is already doing pretty good they are not ready to risk things.
Another assumption is that the studio does not want to rush things; meaning the workload on workers is already too much so they are on purpose taking things slow.
What do you think are the real reasons behind this delay?
Latest Updates About all the Leaks
The biggest leak about GTA 6 happened 3 years ago. If you are not aware of the story the next paragraph is for you.
In 2018, a YouTube video got released in which they leaked information about GTA 6, and whatever updates came after it was all in one way or the other based on it. So, what was in that video?
The video said that the GTA 6 plot is heavily influenced by the Netflix hit show Narcos. Well, who would have possibly imagined a GTA and Narcos crossover?
The most recent leak that happened involved E3. Under E3's official tweet a fan asked them about GTA 6 and surprisingly E3 responded with a GIF from the movie Lilo. Most likely the account manager was just messing around, but this reply by E3 started a discourse on GTA 6. 
We don't see Grand Theft Auto 6 getting announced at e3 especially until the expanded and enhanced edition is released. But it was interesting how they at least responded keeping in mind that E3 is the world's largest and biggest gaming convention so that was pretty cool.
Last year in March, Rockstar Games' website got updated. they were probably trying to update their domain but fans misunderstood it.
System Requirements For Grand Theft Auto 6
Digging information about "official' release dates or trailers can be a hectic task but when it comes to things like system requirements these things are like a piece of cake. Another frequently asked question is that what are the minimum system requirements of GTA 6? So, here are the predicted requirements;
Operating system: Windows 10 64

System memory: 8 GB RAM

Storage; 65 GB hard drive space
(The above requirements are not from official resources)
What will GTA 6 be like?
After being blown away by the amazing graphics of GTA 5, gamers are very eager to find out details about GTA 6.
Grand Theft Auto 5 had a first-person mode and if GTA 6 follows the same path then VR is also expected to be introduced. It's a lot to expect but here we are talking about Rockstar who is known especially for next-gen games.  
Trailer
On November 22nd, 2020 when the Kaioparico Ice trailer came out, fans quickly discovered that the coordinates in one of the frames led to a road shaped like the roman six (VI) and this was a very interesting hint. Because it could probably be the first official teaser being put out from Rockstar Games.
Now you might be thinking that this was just a coincidence or a blunder at their end but that is not possible. Here is why; the coordinates have to be checked first before being put in a particular way and the chances of this happening as an accident are slim to none. So, they most likely did this on purpose.
Unfortunately, there isn't any official trailer for GTA 6 yet. But don't worry if they ever release a GTA 6 trailer, we'll be the first to let you know.