With the launch of Fortnite Chapter 2, season 5, it seems that Fortnite is all set to make a come back with its full glory. As we have already seen an increasing trend of online games, and due to this, we can sense that the Fortnite developers aren't leaving a single opportunity to increase their customers' database. In the recent update, they have introduced the Fortnite Gold Bars. These Fortnite Gold Bars are a new type of currency which you may have probably noticed as a new icon to the left of your wood, stone, and metal materials counter.
Now it is possible to do really cool things during the matches with these Fortnite Gold Bars. And that too, without spending real-world money. However, you'll need to work for it. Most of the time, the Gold Bars are used with the latest NPCs introduced by Epic. But some times, it may create confusions, especially if you don't play many other battle royale games.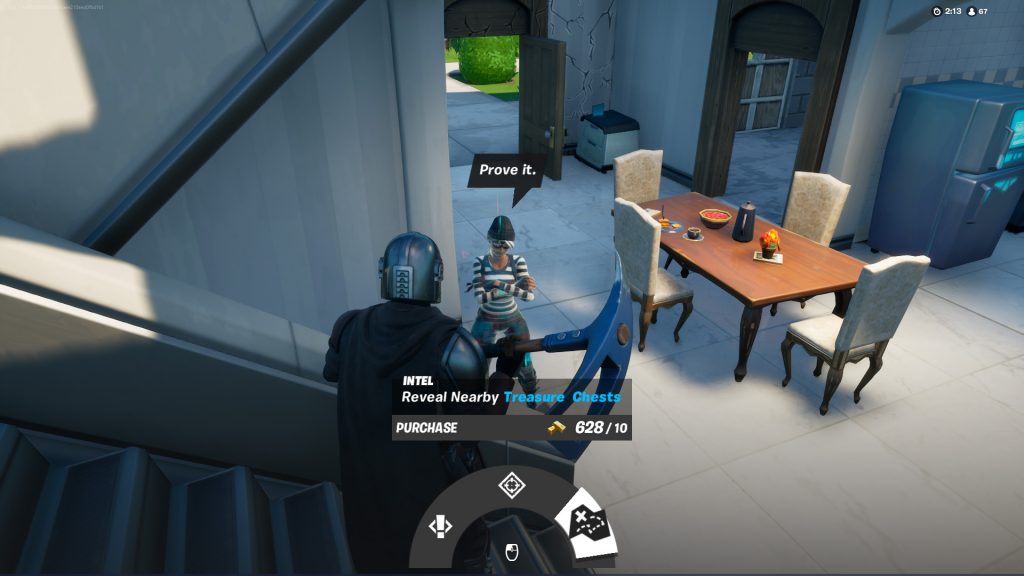 No doubt that most of the fans have already hovered up these Fortnite Bars and possibly you may not even realise it at first. Nevertheless, once you get to know what it actually can do with it, then you'll want to know how to get more of them.
Here we have done all the investigation to tell you everything about Fortnite Gold Bars. Therefore, continue reading to know everything about Fortnite Gold Bars as well as how to get more and what to do once you have them.
How to Get Fortnite Gold Bars?
There are three primary ways to get Gold Bars in Fortnite:
Eliminating other players
Opening chests
Completing Bounties
Either you complete the quests or claim the bounties on behalf of various NPC characters you meet. There are several ways by which you can grab gold bars in Fortnite.
In the game, try to locate Menace at Colossal Coliseum, and Mancake at Butter Barn to the north of Hunter's Haven. To start your search, you'll need somewhere to get started – we suggest you to keep checking the map when you get close. When you meet them, follow the talk promptly, and you can also scroll through all the available quests and bounties. Select a task as per your choice and complete the same within the given time period to add gold in your balance.
The easiest way to accumulate enough gold bars is by just playing the game as usual and loot the chests whenever you see them.
What are Bounties and How to Complete Them?
This is the most lucrative way of earning gold in Fortnite. If you've ever played a round of Call of Duty: Warzone, this will probably sound familiar. All the bounties are easily accessible via talking to NPCs or via bounty boards. Once you accept any bounty, a random player will be set as your target on the map, and you're responsible for eliminating them before someone else does.
A golden circle will appear on your map as an approximate location to show where your bounty is located in. However, you'll need to hunt for their exact location through the traditional way of hunting. And to kill the target, you'll have just five minutes. Somehow, if the target manage to flee or survives to the end of the timer, they get a gold bar reward instead.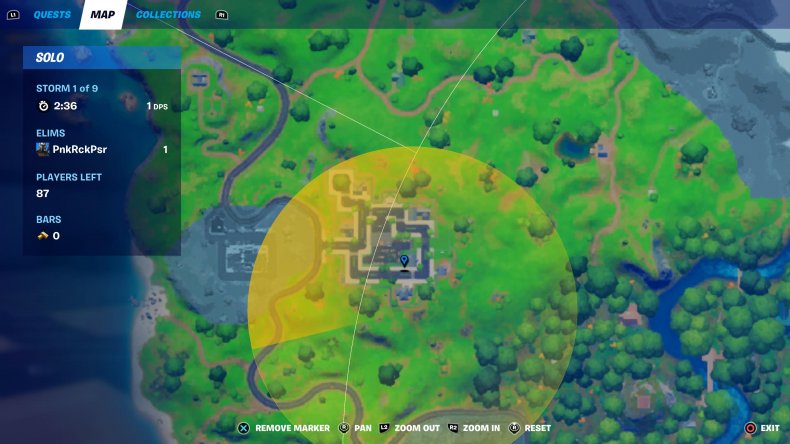 By completing a bounty, you'll receive 70 gold bars, but if a squad manage to protect their member with a bounty on their head is also entitled to receive a gold bar.
Quick Note: Just like all other resources in Fortnite, the gold bar stash will also carry forward from one match to another. Thus, you don't always need to check the exact quantity of gold bars in your stash by just looking at the map screen.
NPC and Bounty Board Locations
In the game, more NPCs are roaming around the map than you may think. But among all of them, there are just two reliable ones, i.e., Mancake in the Butter Barn on the south end of the desert, or Menace in the Colossal Coliseum.
While locating them, bear the fact in your mind that they can evidently grab the attire of older Fortnite skins. In that case, you must not light them up with gunfire as soon as you see one.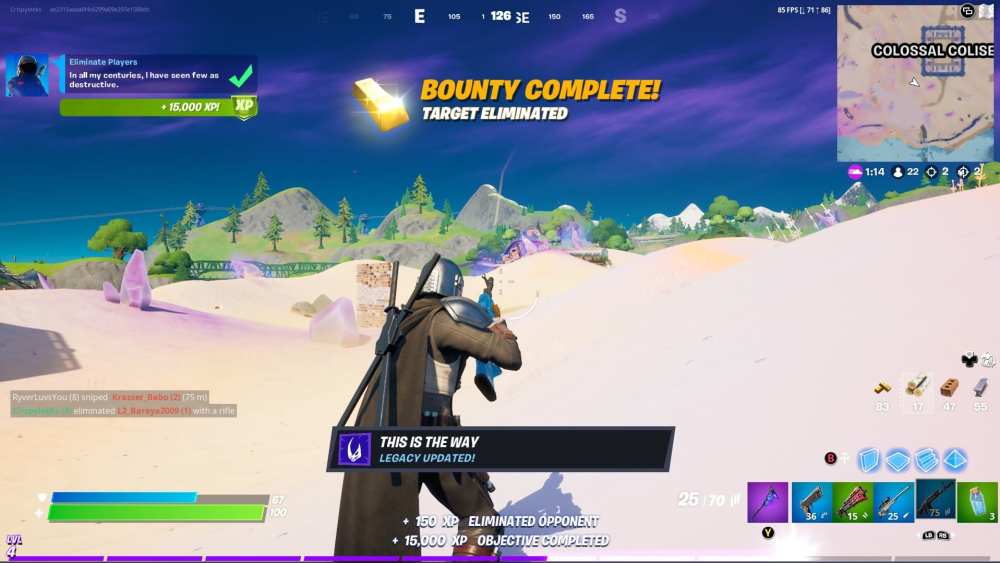 You'll find NPCS in these other locations:
Razor Crest
Northwest of Holly Hedges
Catty Corner
Durr Burger food truck
Hunter's Haven
Dirty Docks
Shipwreck Cove
Misty Meadows
Pizza Pit
Camp Cod
Hydro 16
Craggy Cliffs
Flushed factory
Crashed Cargo
Steamy Stacks
Sweaty Sands
Fort Crumpet
The Orchard
Steel Farm east of ColiseumUnremarkable shack
Pristine Point
Hilltop House
Slurpy Swamp
Weeping Woods
North of Retail Row
Viking ship
Salty Towers
Pleasant Park
Lazy Lake
Lazy Lake island
What Can You Spend Gold Bars on in Fortnite?
After collecting an impressive amount of gold bars in Fortnite, you'll get an urge to spend them. Under these circumstances, you can use those bars to purchase upgrade/purchase new weapons, hiring NPCs, Revealing the location of nearby treasure chests, etc.
Here are some of the services that you can spend your gold bars on:
Buying new weapons.
Upgrade weapons.
Hiring NPCs.
Revealing the location of nearby treasure chests.
Revealing the location of nearby characters.
If you are looking to hire an NPC, then don't forget to check what services they have to offer. Always remember the fact that each NPC is different, and each of them offers different services. Therefore, if you are looking to hire a Non-Playing Character to fight alongside you, then you must find an NPC which offers this service.