Whether you play as Baby Yoda or Kratos or upgrade your heroes with Gold Bars. With the recent update, it is proved that the Fortnite Chapter 2 Season 5 is packed with a lot of action. While completing the challenges, the players need to land on a specific location to complete the assigned tasks. Furthermore, you may also need to land at Durr Burger and Durr Burger Food Truck Locations. As everyone knows that after the recent update, the map has been changed around a bit. Hence most of the players won't be able to find Durr Burger Restaurants and Durr Burger Food Trucks easily. Thus, where these trucks are located on the updated map and how to find them?
Suppose you are also among from those who aren't sure about their Locations. Then keep on reading to know the location as through this guide we are going to help you out.
What are Durr Burger and Durr Burger Food Truck Locations in Fortnite Chapter 2 Season 5
Since they change the map a bit every season but still you can find Durr Burger and the Durr Burger Food Truck in two different areas on the map. 
Durr Burger: West of Weeping Woods.
Durr Burger Food Truck: North of Pleasant Park.
Locate the Durr Restaurant
On the new map, the Durr Burger restaurant is available on the site of an old sawmill, to the west of Weeping Woods, Slurpy Swamp and south of Holly Hedges. You can check the image below to its exact location.
Quick Tip:- After reaching there, you can also meet Beef Boss here and find lots of loot.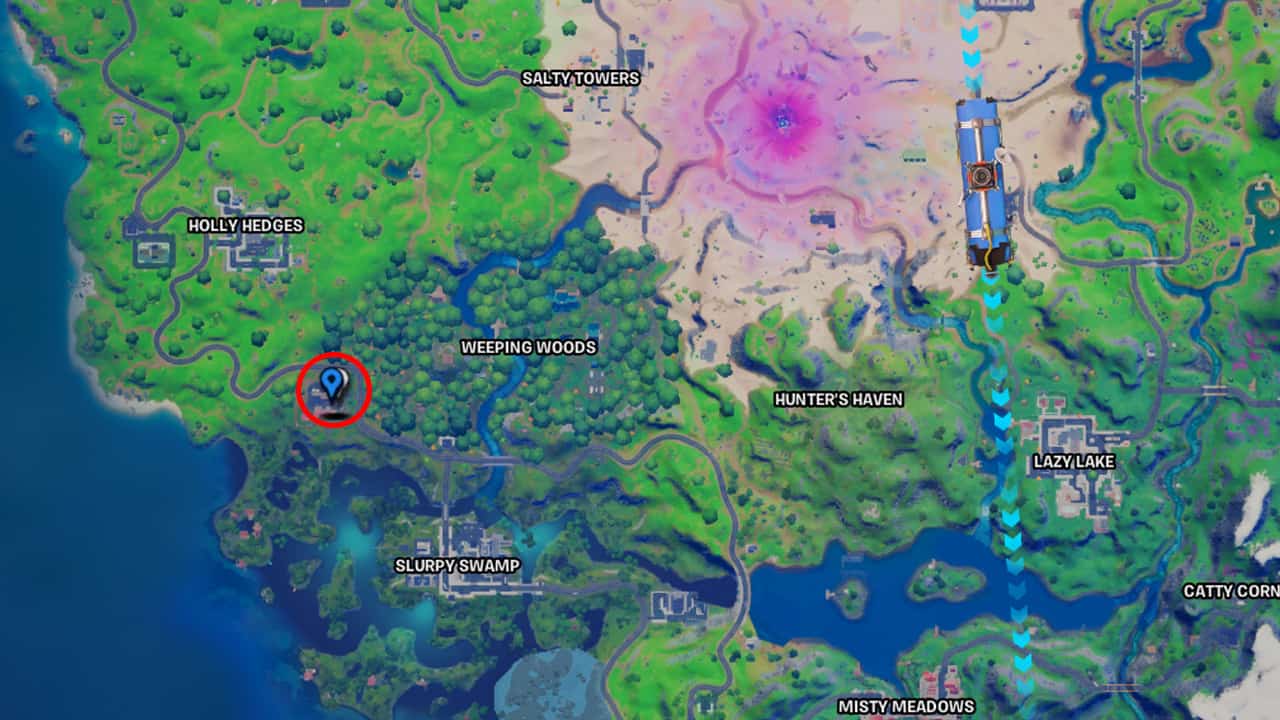 Locate the Truck
This time, you can see Durr Burger Food Truck near to the north of Pleasant Park, to the east of Stealthy Stronghold and in the middle of Craggy Cliffs. All these locations are far away from other places, but any of them doesn't have any real loot. Therefore, you'll need to go to Stealthy Stronghold, or south to Pleasant Park to find any decent loot.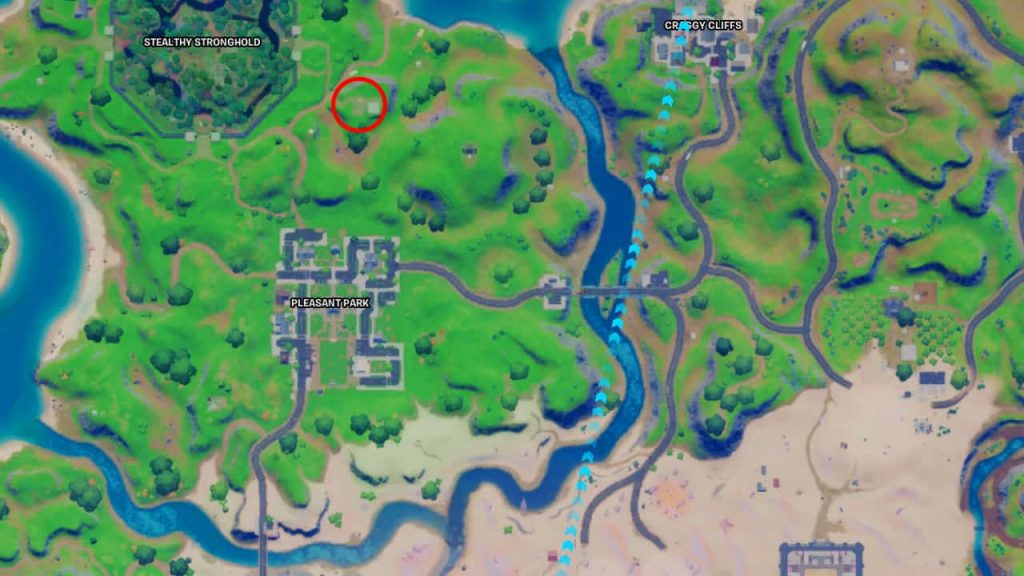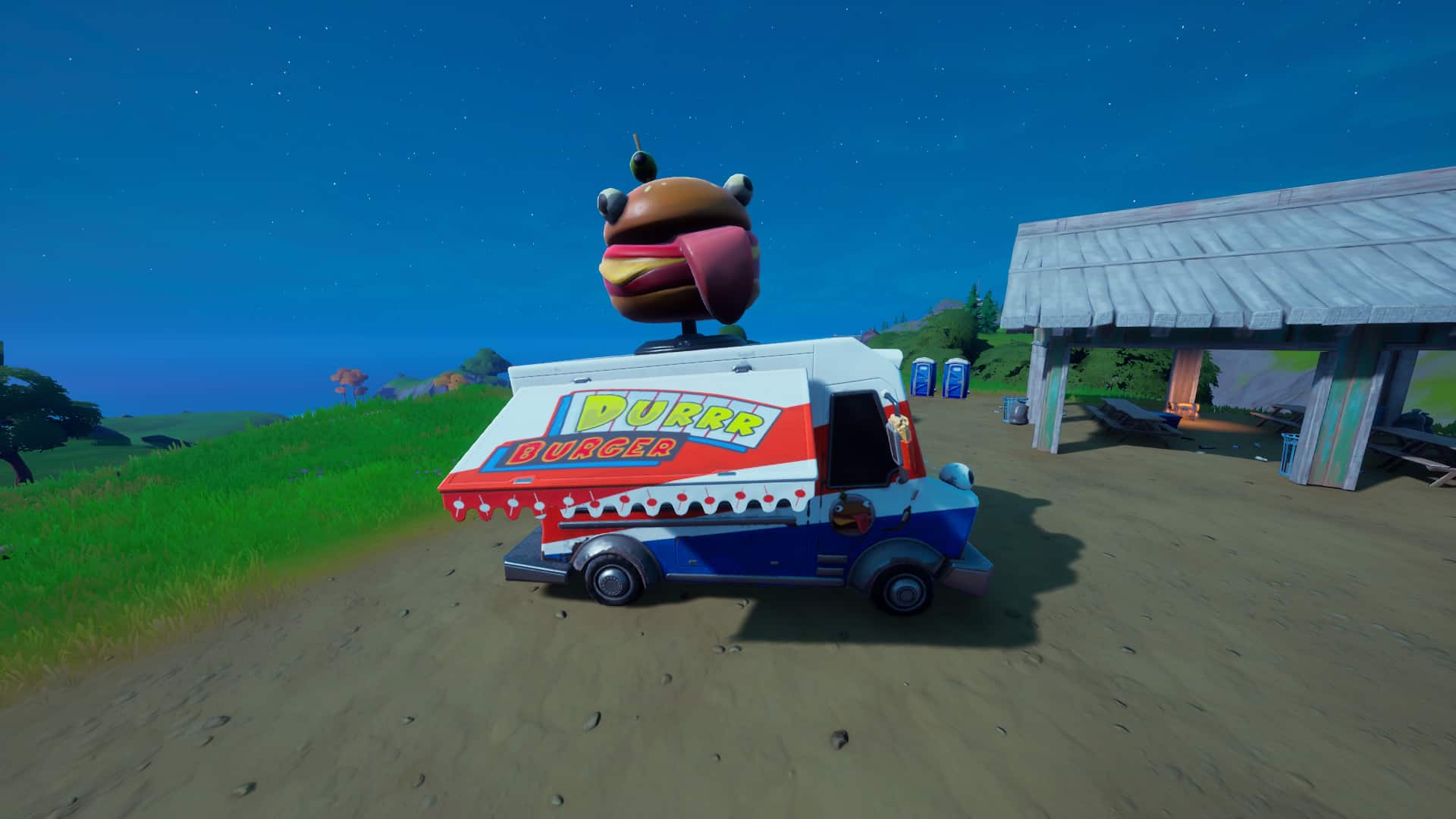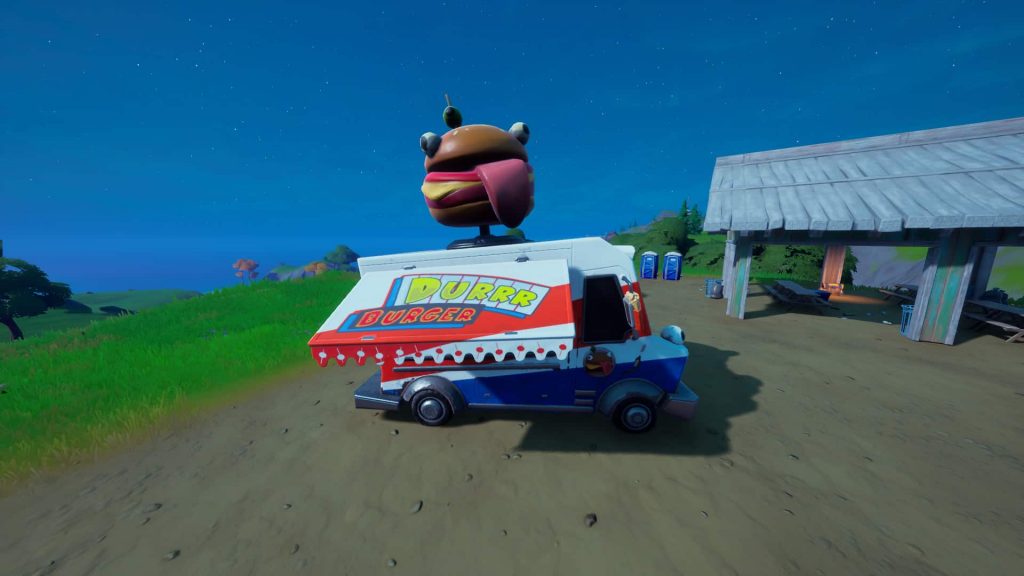 That's all you should need to know about their Locations. Moreover, if you are willing to finish the challenge to land at Durr Burger or the Durr Burger Food Truck, subsequently, we advise you to land either of these locations. As it is a part of Beef Boss challenge that grants you a reward of 10,000 XP.