The discord app enables users to chat or communicate with people over chats and voice. People can also create groups to chat collectively and get a feel of togetherness virtually over social media. This app is mainly used by gamers to chat with each other in real-time, even while playing games. The Discord voice changer features of the app allow the players to fake their voice.
This app also allows multiple gamers or people to connect virtually despite not being able to present physically with each other. On discord, users can spend some quality time chatting and playing at the same time.
With the help of this app, many gamers came in contact with other new players. Which eventually excited them more in gaming, and this way, people also made new friends sharing areas of common interest.
Other than all those features mentioned above, people also use discord voice changer programs. Many discord users use discord voice changer to change their voice during a call. Some people do it for private reasons, and some do it for fun.
But we should always keep in mind not to harass or bully anyone by using discord voice changer or any other voice changing app as that is illegal, and it could result in severe punishment. Anyways, coming back to discord voice changer, this application can be downloaded in windows pc, android app, iOS app.
Even one can change their voice over video calling also, which is fun. Now, we will be focusing on the four best voice changers for discord that we can use.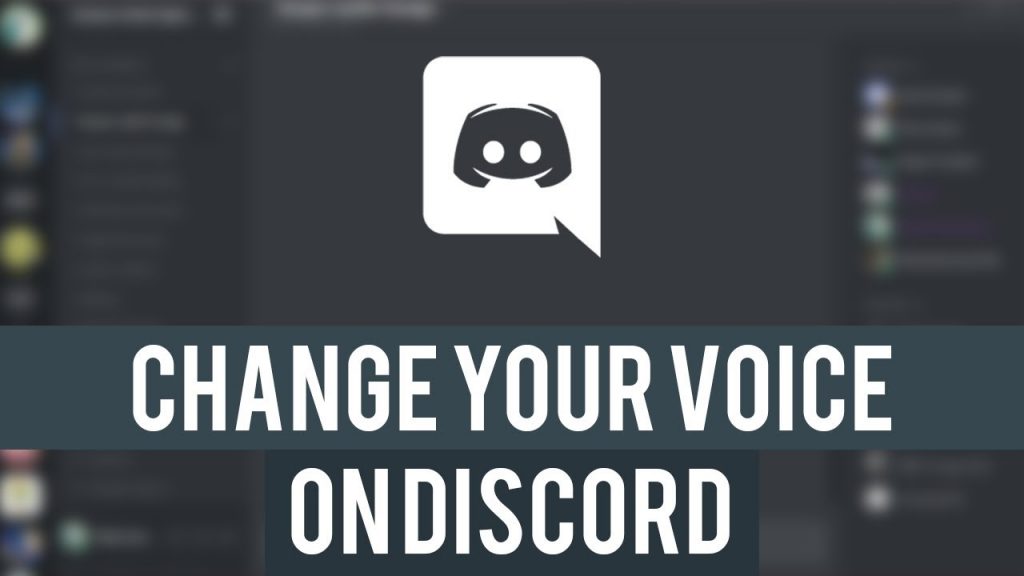 How to Begin With Discord Voice Changer?
Voice mod
One of the most popular and best-known voice changer programs on discord is voice mod. This service provides us with various types of different voices, not only that it also makes them quite easy to use without going through many complications and wasting our precious time.
Voice mod is not only used in discord, apart from discord, you can also use it in skype, Fortnite, PUBG, Hangout, and much more. It also makes the sound more natural to hear, a feature that lacks in most other voice changing applications. Some of the famous voice mods which are prevalent in use are possessed cave, cathedral, Kong.
There are hundreds of mods in voice mod from which we can choose a voice to speak according to our comfort. We have so many options to try every time to make our voice feel real or the way we want others to hear according to given situations. So, what are you waiting for, install the app now, and try those voice mods according to your wish?
Clownfish
Clownfish is a free voice changer that can be used in windows to change our voice. We can install the app at the system level, so any application that uses a microphone can have access to our modified voice. We can use clownfish in apps like skype, hangouts, steam, and more.
Compared to voice mod, Clownfish cannot provide us with that much variety of voice mods, but despite that, the effects that it does bring are relatively lovely and sounds quite real.
The effects list includes Robot, Alien, male, female, baby, radio, among others. If you are looking for a free voice changer app for your device, which would give you more realistic effects according to the effect list for discord, then clownfish might be the one. It is worth installing and giving it a try.
AV Voice Changer Software
AV voice changer software is a professional grade voice changer that cannot be used in real-time with services like discord, but we can use it to record morphed voices and later edit it in the waveform to make it sound more natural.
The perks of this software are that it allows us to modify the characteristic of our voice very easily. Which eventually makes it sound the way we want. Your voice can sound deeper, masculine, higher, feminine, robotic, or in any other way, you desire. The software also has advanced virtual driver technology, which also makes it comfortable with role-playing games, web-applications.
It is available in three different versions: Basic, gold, and diamond, which you can choose depending upon your requirement and budget. The app is safe to use and gives you a desirable result.
MorphVox Jr
It is a free audio effect tool that can help you change your voice according to your requirement. You can use the built-in voices and sound effects to sound like your charming characters such as man, woman, baby, robot, etc.
The software analyses your voice to perform the optimal voice change effects, so you sound closer to the standard voice. Despite having such significant advantages of this app, there are some drawbacks too. The first drawback is that it shows ads in between while using the app.
The second drawback is that it is complicated to set it up with discord. Thus, you must use it only when you want a better quality sound.
How to Use Discord voice changer?
Discord doesn't come with any pre-installed voice changer. If you want to use any of the discord voice changers, you need to download any of them directly from their official websites.
After downloading them, you need to extract the package and click on the "install" button. To complete the installation, keep following the on-screen instructions. If you prefer to chat with your friends on discord, then you can also impress them by applying these all-new Discord Quotes.