With several beautiful homes, Elton John has one of the best real estate portfolios with houses all over Europe. The star recently bought another one to add to his Beverly Hills Holdings. The place is unique and gives Elton's portfolio an extra edge with its 1960s era vibes. The 5400 square foot house is gorgeous. Its also located amidst several trees, which provides it with additional privacy. Thus, it makes sense that Elton John paid $9 million for this neighbouring Trousdale Estate. 
The Trousdale Estate 
The famous musician and his husband already owned a breathtaking house in Trousdale Estates. A few days ago, they bought the house next to theirs for $8.5 million. The property was not on the market for sale. However, since Elton and David were willing to pay such a vast amount, it makes sense why their neighbours decided to accept the deal! 
The house was built in the 1960s and had several antique touches. It is 5400 square feet and includes five bedrooms and four bathrooms. It also has a gated driveway and is mainly surrounded by trees to ensure privacy. Additionally, Elton will be adding four and a half bedrooms to the house to make it big enough for his family.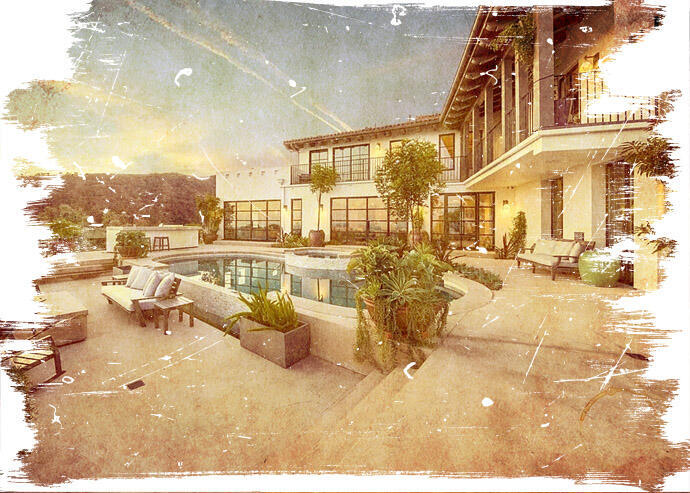 The new house is located right next to their current Trousdale house, in which the two have been living since 2012. They bought the house for $7.3 million. However, they've also spent thousands of dollars on renovations of their 4000 square feet house. 
Elton John Other Properties
Elton and David have several remarkable properties all over Europe. They even have a 20-acre estate located in Bel Air. This house was bought in 2015 for an exceptional price of $33 million. Additionally, the power couple owned two properties in West Hollywood's Sierra Towers. However, they sold them off for a considerable sum.
Currently, the two also have properties in Downtown Atlanta, Italy, France and the United Kingdom.