Are Lupita And Winston Dating? Lupita Nyong'o, star of Black Panther: Wakanda Forever, made a touching birthday video for co-star Winston Duke. November 11th saw the premiere of Black Panther: Wakanda Forever, which continues the story of Wakanda and its people after the terrible death of their King, T'Challa (Chadwick Boseman).
After starring in Black Panther in 2018, both Lupita Nyong'o and Winston Duke returned to play their respective roles. Both received more prominent roles in the sequel as their characters did everything they could to help Wakanda after Queen Ramonda (Angela Bassett) and Princess Shuri (Letitia Wright) were defeated in battle by Talokan and their leader Namor (Tenoch Huerta).
On November 15th, in honour of Duke's 36th birthday, Nyong'o posted a video to TikTok. The cute music video has multiple footages of Nyong'o and Duke dancing to Salt 'N' Peppa's "Whatta Man."
Also, Look At Below
The two have a lovely bond, and the video shows them hugging and posing for photos together. Black Panther: Wakanda Forever's cast has gone through a lot, so it's encouraging to see one of the actors looking out for another.
Background on the Cast of "Black Panther: Wakanda Forever"
Many of the actors that would later appear in Black Panther: Wakanda Forever had previously worked together on the first film. Returning for the sequel wasn't as simple as many had hoped. Actor Chadwick Boseman, who played T'Challa in "Black Panther," died of colon cancer in a very private 2020 death.
The cast and crew were at a loss for what to do next, so they cancelled their original plans for the sequel. The topic of whether or not they should take action was also raised. Marvel rapidly opted not to recast T'Challa, but a sequel was required to commemorate and respect Boseman while allowing the story of the people of Wakanda to continue on the big screen.
Wait, are @Lupita_Nyongo and @Winston_Duke dating? Omg, I 'ship that so hard!!! (Also, really excited about the new @JordanPeele movie!!!) https://t.co/UDOhMzXLys

— Kelly Bailey 🐀 (@drkvbailey) May 10, 2018
Initially, not all of the actors were enthusiastic about the plan. When asked about Black Panther 2, Nyong'o said she dreads reading the script. However, she discovered that the film's director, Ryan Coogler, had written something heartfelt and accurate to commemorate Boseman.
All production team members were responsible for working together to create a film that respected its subject matter. The first Black Panther cast members showed how much Boseman meant to them with their tearful performances in the sequel. The new Black Panther cast members were also carefully selected to honour Boseman's legacy.
Bringing in Namor (Tenoch Huerta) was brilliant because he was a nuanced character who presented fresh challenges to the established cast. And in Namor, a villain who shared their burdens of generational pain and grief and the world's losses, they saw something of themselves reflected.
Like Erik Killmonger (Michael B. Jordan), Namor allowed his pain to turn to rage, but the Wakandans typically chose peace over vengeance and anger. Because of this, the movie explored sorrow and the many ways it can manifest in different people.
The cast of Black Panther: Wakanda Forever had a tragic loss, but they rallied together to make a fantastic movie in honour of Boseman, which they all watched together and praised.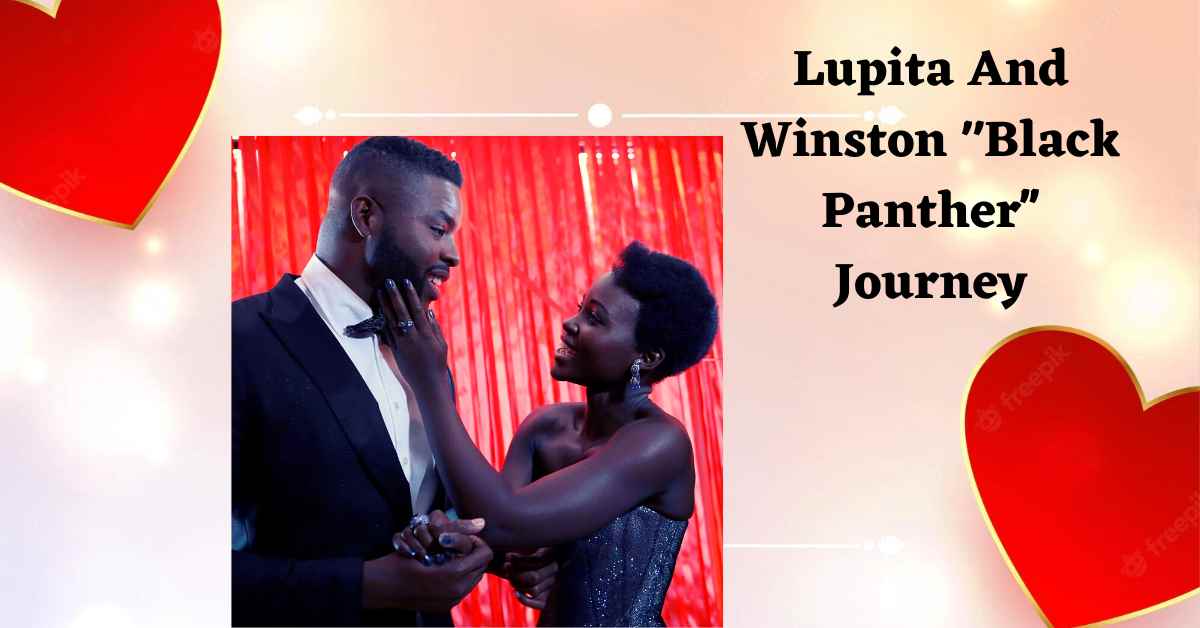 Are Lupita And Winston Dating?
In the Black Panther movies, Lupita Nyong'o portrays the woman who loved the late T'Challa, but in real life, you'll likely never learn the identity of her secret admirer. From what can be gathered, Nyong'o is currently single.
The Oscar winner has had her share of dating rumours spread about her, despite her efforts to keep her life secret. Since she became famous, she has only been in one publicly acknowledged relationship.
According to reports, Nyong'o began dating Keinan Abdi Warsame, better known as musician and poet K'naan, in September 2013. In May 2014, the couple announced their relationship to the world by attending the Glamour Women of the Year awards as a couple.
However, after dating for a year, the couple broke up quietly at the end of 2014. During the 2014 awards season, when Nyong'o was promoting 12 Years an enslaved person, she became close to Jared Leto, and the two were widely speculated to be dating.
While winning the Independent Spirit Award, Leto referred to her as his "future ex-wife" and told her, "I'm thinking about you." The two Oscar winners didn't date each other but are good friends to this day because they both won on the same night.