Seeing your favorite reality TV stars settle down and find love Are Dom And Georgia Still Together Stars From 'Perfect Match'? That's the idea behind the new Netflix show Perfect Match, which seeks to identify the most suitable celebrity couples on the service. The contestants come from a wide variety of shows like Too Hot to Handle, Love Is Blind, The Circle, and The Mole. The show, which takes place in a stunning home in Panama, focuses on attractive people in a stunning setting.
In Perfect Match, participants pair up, and the winning couple gets to approve or reject potential new pairings among the remaining contestants. Anyone can play cupid on this show. And the tension continues to build. In the premiere season of The Mole on Netflix, one of the competitors, Dom Gabriel, was paired off with Francesca Farago from Too Hot to Handle.
Despite their chemistry, Farago dumped Dom when her ex, Damian Powers, showed up. After his heartbreak, Dom was about to quit the program, but then he met Georgia Hassarati. The two seemed to click throughout the show, and after witnessing Dom's heartbreaking separation, they were one of the couples that people were pulling for.
Production on the show wrapped up in early 2022, so a lot of things might have happened since then. Fans want to know if Dom and Georgia stayed together after the show ended or if their love was doomed from the start. What we do know about the couple at the moment is as follows. But how many of the partnerships actually survived the rigors of real-world dating? It would be interesting to know if Dom Gabriel and Georgia Hassarati are still together.
Click down to see which famous couples have managed to stay together!
Are Dom And Georgia Still Together?
Dom and Georgia, as far as we can tell, are still a couple. It will be a while before we find out what happens to the couple in the end because there is still one more set of Perfect Match episodes to air on February 28. Who can say? There is always the chance that one of their exes will return to put a wrench into their relationship, or that they will face some other obstacle that will cause them to break up. The only thing to do is wait and see.
What Happened Between Dom And Georgia On 'Perfect Match'?
Dom, an original cast member, was paired with a fellow alum of "Too Hot to Handle" Francesca on the opening night of the competition. For the next several matches, they remained faithful to one another despite being on different wavelengths, with Francesca seeking a physical spark and sensitive sweetie pie Dom focussing on their emotional bond.
Francesca chose to go on a date with Francesca's old friend Damian after seeing him on the board in the Board Room, where they had previously had some unresolved issues between them. In the meantime, Chase snuck Georgia inside the mansion by manipulating the blind kiss rankings to gain access to the Board Room. At first, Georgia is attracted to Chase, but she quickly loses faith in him due to the villa's insinuations that he is a clear villain and his evasive responses to her inquiries about his personal life.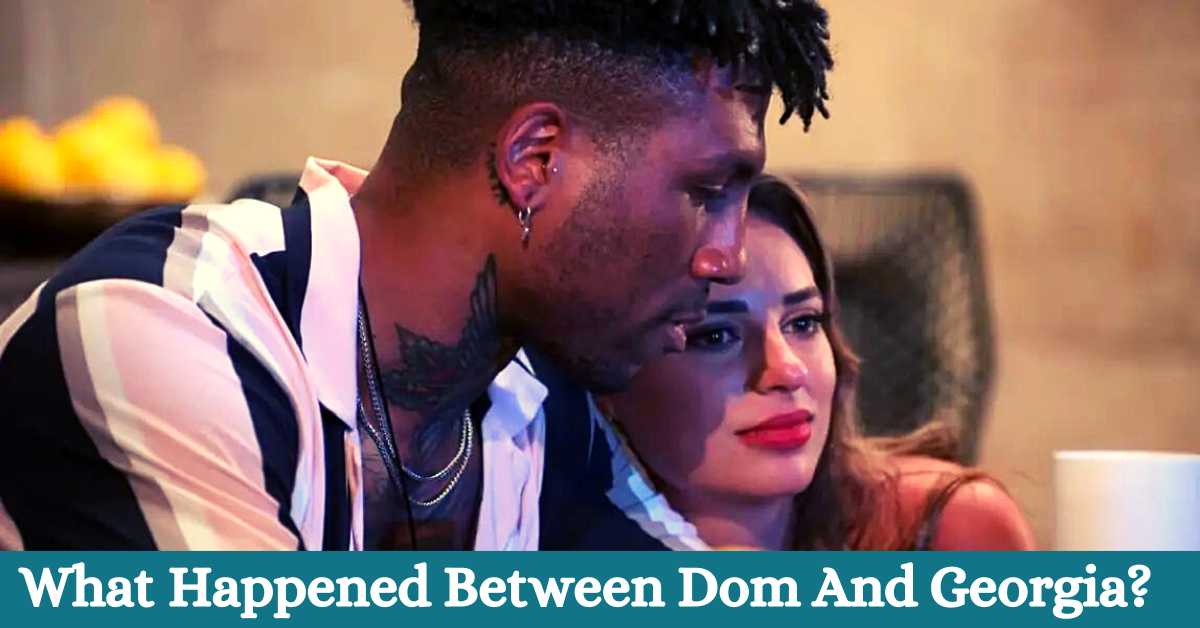 As Dom was ready to quit the competition after Francesca rematched with Damian, former contestant Ines and current contestant Georgia convinced him to stay and find new relationships. As for Georgia, she said she'd been attracted to him ever since she stepped foot in the house, but she knew he was seeing Francesca. Georgia requested Dom to match with her despite knowing he still cared deeply about Francesca (he told her he loved her).
Though taken aback, he recognized Georgia's extraordinary qualities and was open to learning more about their shared history. Dom and Georgia stayed together after they were paired, and their feelings for one another deepened over time.
Dom demonstrated his dedication by declining dates with Colony and Diamond, despite speculation that theirs was a rebound relationship on the part of others (most notably Francesca and her posse). Towards the end of Season 8, Dom even proposed to Georgia.
Please share this with your friends if you find it useful. For the most up-to-date information and breaking celebrity news, go to the site.