Tesla is prepared to enter the US market's most competitive automotive market.
In 2023, the long-awaited Cybertruck will enter production, complete with its futuristic look and embarrassing shattered-window revelation. With its otherworldly design, cutting-edge capabilities, and unconventional form factor, its introduction has the potential to be a game-changer for the industry.
Elon Musk, CEO of Tesla, has been gradually unveiling additional information about the vehicle and its performance over the years since it was first unveiled. This is what we know at the moment:
Tesla Truck Release Date
While it's usually tough to pin down exactly when Tesla will unveil a new model, it appears like the Cybertruck is on the horizon this time.
According to Elon Musk, Cybertruck deliveries will begin towards the end of the third quarter of 2023, which means that a select group of people (presumably Tesla employees) will be able to purchase one somewhere in the month of September.
During the delivery ceremony, Tesla is also likely to announce the Cybertruck's full feature set. According to Elon Musk, production will kick off in the summer of 2023, with full production beginning the following year in 2024. If all goes as planned, 2024 will be a banner year for the introduction of Cybertrucks to the public.
Tesla Cybertruck Design Problems
A whistleblower gave hundreds of internal Tesla documents to the German publication Handelsblatt in May, and the records revealed numerous issues within the firm. Among these were signs that Tesla's work on the Cybertruck is stalled.
"The report, dated January 25, 2022, which Wired has examined, shows that the preproduction 'alpha' version of the Cybertruck was still struggling with some basic problems with its suspension, body sealing, noise levels, handling. and braking," reports Wired Magazine. "Handling was also a concern for the alpha Cybertruck. The report noted a number of issues, including 'excessive mid-speed abruptness and chop,' 'high head-toss accelerations,' and 'structural shake.' It said that the truck experienced 'excessive lateral jerk during low-speed maneuvering' and that it needed to address problems with steering refinement and body roll. The EV's strafe mode, a feature that allows the wheels to turn to allow the car to 'crab walk' sideways had 'only basic functionality.'
Cost of a Tesla Cybertruck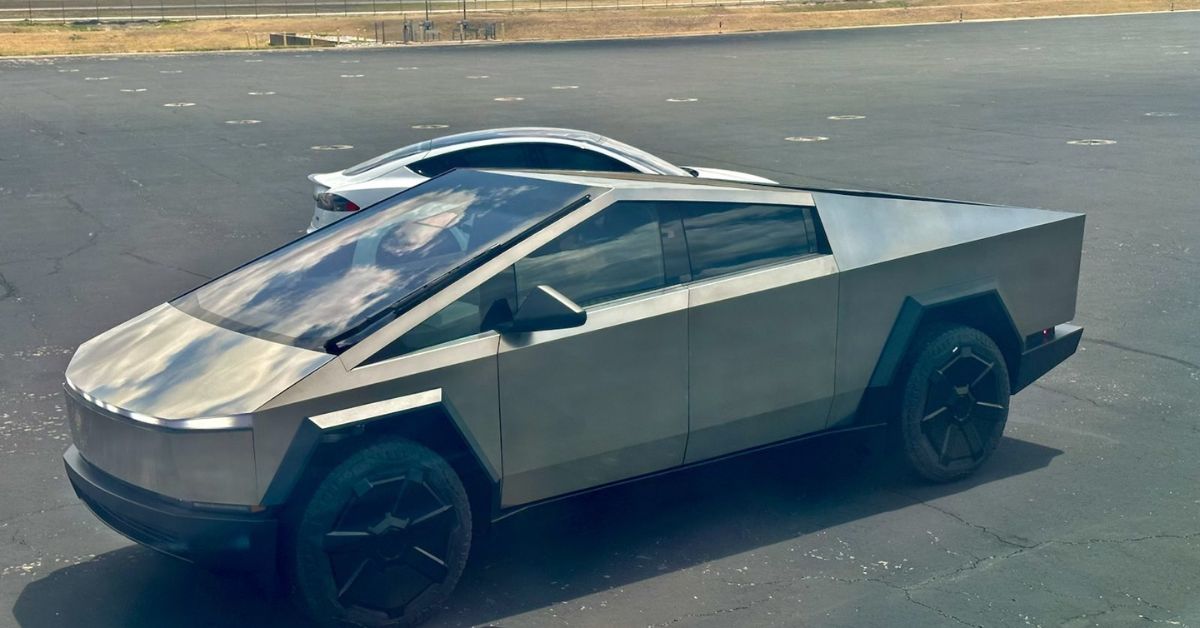 Tesla has lately removed a great deal of Cybertruck-related content, including details on pricing and specifications, from their website. We are aware of Tesla's previous price estimates for the truck, however, we have been informed that these estimates will no longer be honored.
Musk announced the price increase during Tesla's 2022 Annual Shareholders Meeting. "Cybertruck pricing, it was unveiled in 2019, and the reservation was $99," Musk said. Since then, a lot has happened, thus the features and cost will be different. I'm sorry to be the bearer of somewhat disappointing news. However, I don't think it would have been possible to foresee the inflation we've experienced and the other problems that have arisen.
That is to say, we don't know how much the truck will cost because Tesla's prices go up with each new model. A starting price of $39,990 did sound too good to be true.
Basic Autopilot will be standard on all four models, with Full Self Driving available for an upcharge. We anticipate the Cybertruck to be compatible with the $199 per month FSD membership, despite the present package price of $15,000.
However, more price increases are inevitable given that the cost of Full Self Driving Autopilot has already increased by $3,000 since July 2019. Elon Musk has said as much on multiple occasions. However, Tesla did reintroduce Enhanced Autopilot, which has many of FSD's features but costs only $6,000.
While Enhanced appears to be set in stone for the time being, FSD is meant to be a service that constantly improves (especially if you're a beta tester).
The United Kingdom was also expected to receive a Cybertruck. Musk, though, has stated that production of the vehicle is now limited to the United States since meeting the requirements of every country would be impractical. There is currently no word on pricing or release date information for the United Kingdom.
You can also read about the technology facts by clicking the links given below:
What Are the Features of a Tesla Cybertruck?
It remains to be seen whether or not the vehicle can perform the many tasks that Musk has said it can. Using its rear wheels for steering, the Cybertruck will "serve briefly as a boat," as he put it. Its exoskeleton-based body is the antithesis of conventional truck design and manufacturing.
It's anyone's guess what features will make it into Cybertruck's final feature list.
An automotive analyst for the car-shopping website Edmunds, Ivan Drury, told Insider earlier this year, "This is a vehicle that competes against everybody and nobody." Everything else in terms of technology and functions is just icing on the cake if the Cybertruck turns out to look as it did at the premiere.
He said that the Cybertruck would appeal to enthusiasts and high-end luxury purchasers in the same way that the Hummer would.
To Fully Recharge a Cybertruck, How Long Does It Take?
According to Tesla, the Cybertruck will be the fastest-charging electric vehicle (EV) thanks to the usage of its new Mega Charger V4 technology.
It's unclear how large the battery is, but that might mean a complete charge in under half an hour.
If you have the theimportantenews bookmarked on your browser, you will always have prompt access to all of the most recent news and other material.