Apple and Samsung fans are holding their breath for their upcoming flagship gadgets, with reports indicating that both firms would take a risk by using a titanium frame in their creation. Apple is expected to unveil the iPhone 15 series in September, while Samsung's Galaxy S24 lineup is slated for an early 2024 debut.
The buzz surrounding Apple's use of titanium in the iPhone 15 Pro and iPhone 15 Pro Max has been circulating for months, and recent speculations on Twitter by the prominent leaker, Ice Universe, suggest that Samsung will follow suit shortly after with its own titanium offering, the Galaxy S24 Ultra.
The adoption of titanium in these flagship smartphones raises curiosity, and industry experts speculate on the potential reasons behind this move. One compelling factor may simply be the allure of titanium itself, as the material is synonymous with luxury and exclusivity due to its inherent high cost. Consequently, the integration of titanium into these devices might contribute to a premium pricing strategy. Already, rumors have surfaced about possible price increases for Apple's titanium-clad handsets.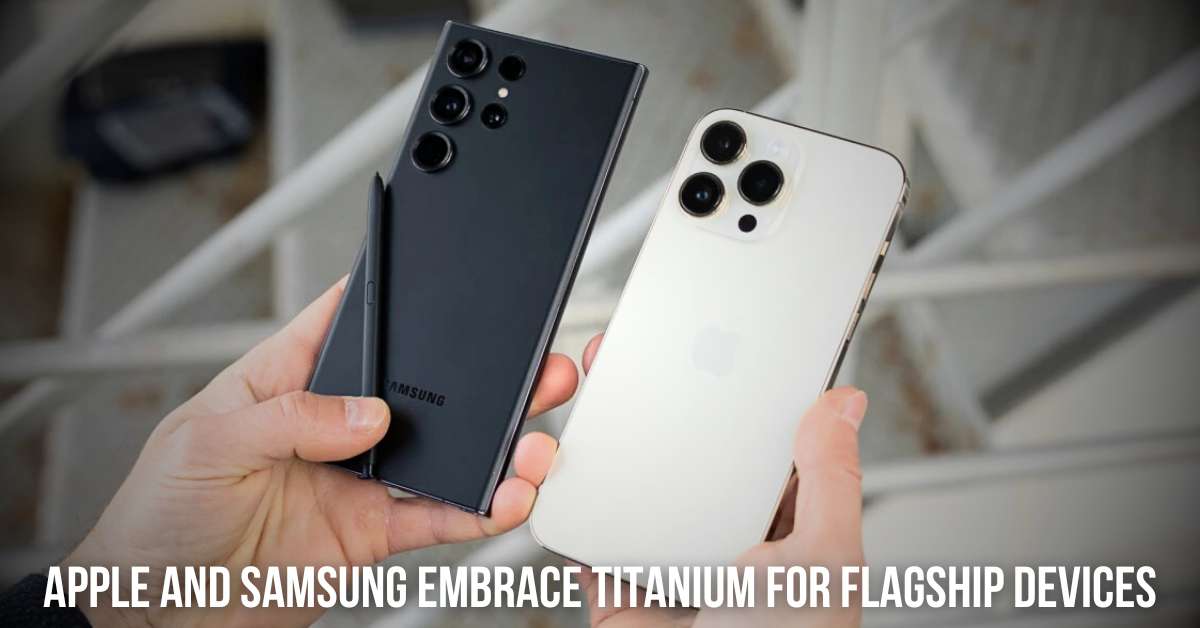 Do you know that AMC Entertainment, the largest movie theater company in the United States, has decided to discontinue its ambitious price strategy in order to promote inclusivity and level the playing field for all moviegoers? The company announced on Thursday that it will no longer charge extra for superior seats, bringing the price of all seats in a theater to the same level:
Beyond the wow factor, the adoption of titanium also presents several practical advantages. Notably, titanium is renowned for its exceptional strength and rigidity, outperforming conventional materials often used in smartphones. As smartphones continue to slim down, the use of a more robust frame could help prevent issues like the infamous "bendgate" experienced with the iPhone 6 Plus. Furthermore, the incorporation of titanium allows for a lighter profile compared to stainless steel, a common material used in high-end smartphones, offering an additional ergonomic advantage for users.
Interestingly, this is not Apple's first foray into titanium application, as the tech giant already employs the material in its Apple Watch Ultra. It's expected that Apple will continue this trend with the anticipated Apple Watch Ultra 2, set to launch alongside the iPhone 15 lineup in September.
The unveiling of the iPhone 15 series in September will undoubtedly offer insights into Apple's marketing strategy and how it positions the move to titanium. On the other hand, Samsung is likely to announce the Galaxy S24 lineup, including the Galaxy S24 Ultra, in January or February next year.
In conclusion, both Apple and Samsung's venture into titanium-based construction signifies a bold step in mobile device design. The material's premium allure and structural benefits present a compelling case for enhancing the user experience, offering consumers flagship devices that are not only visually stunning but also durable and lightweight. As the tech giants prepare for their next-gen releases, the anticipation among enthusiasts grows, eager to witness the transformation brought forth by the integration of titanium.