Foundation Season 2: Foundation, the epic Apple TV+ science fiction series, premiered in September 2021 and is based on Isaac Asimov's Foundation short story collection. The show's premise is based on the assertion of mathematician Hari Seldon (Jared Harris) in the year 12067 EI (Era Imperial) that the Galactic Empire will eventually fall. 
He and his protege, Gaal Dornick (Lou Llobell), are exiled to the frontier world of Terminus after being accused of treason; there, they intend to compile the Foundation, a body of human knowledge that, according to Seldon, will cut the dark age of the Empire by 30,000 years, to just 1,000.
A second season is needed to further explore the mysteries introduced in the first, which included revelations about the Genetic Dynasty led by Brother Dawn (Cassian Bilton), Brother Day (Lee Pace), and Brother Dusk (Terrence Mann).
Check Out More:
When Might We See Foundation Season 2 On Television?
Ten additional episodes of Foundation were ordered for a second season, which was announced in October 2021. According to Variety, Apple TV+ head of programming Matt Cherniss said, "We have been so excited to watch global audiences embrace the captivating, suspenseful, and breathtaking thrill ride that is Foundation."
"We know how long fans of these beloved Asimov stories have waited to see his iconic work brought to life as a visually spectacular event series, and we're excited to show off even more of the richly layered world, compelling storytelling, and stunning world-building in season two," the producers said.
David S. Goyer, the show's creator and showrunner, spoke with Variety about the show's renewal for a second season, and his comments suggested that there was hope for a third. "Ever since I was a kid, I've fantasized about what it would be like to meet Hari Seldon and Eto Demerzel, how Terminus and Trantor would make me feel," he said.
Here is the first teaser for the new season of #Foundation starring #LeePace and #JaredHarris.

Season 2 premieres Summer 2023 on #AppleTV+ pic.twitter.com/DgkwDpPZKW

— TV+Updates (@TVPlusUpdates) January 4, 2023
The second season will introduce viewers to more of Asimov's unforgettable characters and worlds, such as Hober Mallow, General Bel Roise, and the entire galaxy of the Outer Suns. I'm overjoyed to see Asimov's masterpiece being read by a whole new audience.
We have a long-term vision for Foundation, and I am so appreciative to Apple and Skydance for entrusting me with this epic. The Prague Reporter states that production for the second season began in Prague in April of 2022. Since the season is still being shot, we probably won't get to watch any new episodes until early 2023.
Foundation Season 2: What to Expect Plot And Cast
While the AppleTV+ series is only tangentially inspired by the Asimov tales, they do serve as a useful guide for anticipating Foundation Season 2. Harvey's portrayal of Salvor Hardin, the Mayor of Terminus, is based on the 1942 short story "The Mayors," which chronicles the life of Salvor Hardin (though in a very different light than the original).
In the second season of Foundation, "the second crisis begins," which is hinted at in the trailer, Anacreon launches a new attack on the Foundation while various groups on Terminus argue for the island's militarization.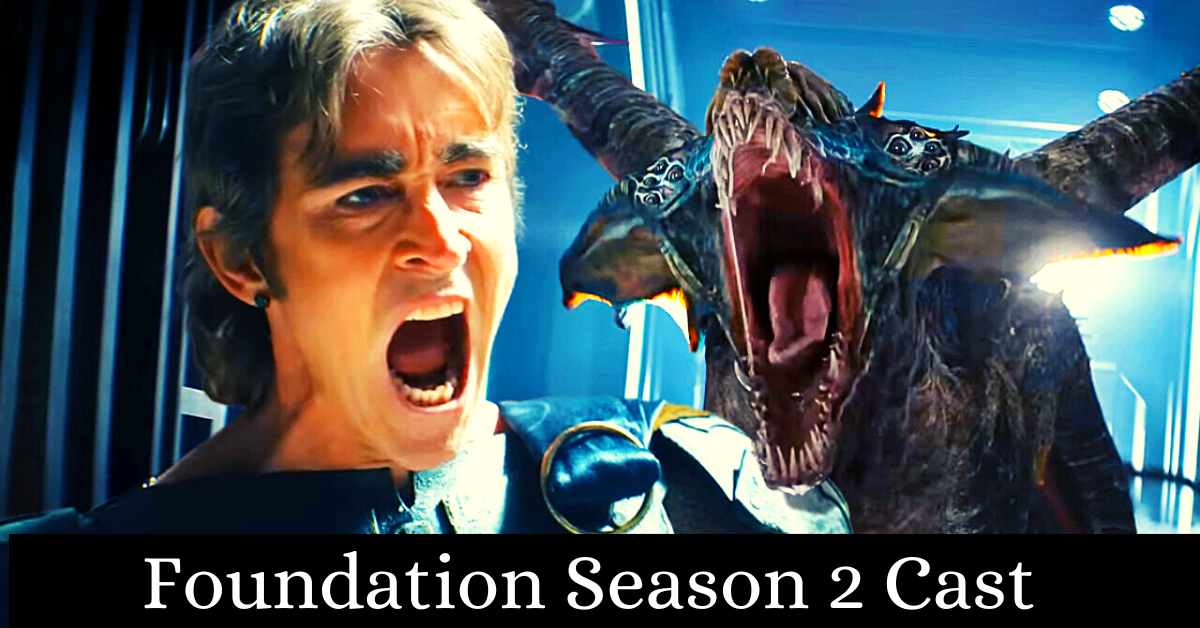 Except for Chipo Chung (who may not be back as the voice of the Deliverance operating system), all of the regulars from season 1 have been confirmed to appear in season 2.
Ten new characters will join the cast, played by actors like Kulvinder Ghir (Bend It Like Beckham), Sandra Yi Sencindiver (The Wheel of Time), Ella-Rae Smith (Sweetheart), Dimitri Leonidas (Doctor Who), Ben Daniels (The Crown), Holt McCallany (Mindhunter), Rachel House (Thor: Ragnarok), and Nimrat Kaur (Homeland).
Stars Alfred Enoch and Isabella Laughland, who previously appeared in the Harry Potter films, will also be appearing in this one. While the second season of Foundation will feature an epic science fiction story following another chapter in the fall of the Empire, it will only tell a portion of the larger speculative historical narrative.
Since Goyer has stated that, barring any unforeseen problems, he wants the show to last for eight seasons, we will only have seen a quarter of the story by the end of season two. While it's a stretch to think the show can last that long, the fact that it was renewed for a second season after only three of the initial season's ten episodes suggests that audiences are responding positively to the Isaac Asimov adaptation.
Foundation Season 2 Trailer Speculation
A preview for season 2 of Foundation has not yet been released (upsetting, we know). Furthermore, this is not likely to alter anytime soon as production on the sequel is still ongoing. As soon as we have more information about possible preview footage, we will share it with you.
Before then, the first season of Foundation is available on Apple TV Plus for your viewing pleasure. Through this link, you can subscribe to Apple TV Plus.