Fast And Furious 10 Release Date: Fast & Furious 10, also known as Fast X, will hit theatres later in 2023, marking the return of one of the most recognisable movie families of all time. Before the premiere of the eighth installment of the Fast and the Furious franchise, here is all the information you'll need.
There is little doubt that the Fast & Furious franchise is one of the most prominent and financially successful film series of the 2000s. Dominic Toretto, played by Vin Diesel, and his crew of comrades have been quite successful.
The action in Fast & Furious is getting more and more dangerous, and the movies have some of the best vehicles ever. Fast X, the upcoming installment, will mark the tenth main series film and the eleventh overall if you count the Hobbs & Shaw spinoff. Everything you need to know about Fast X before it comes out is provided below.
Read More:
Fast And Furious 10 Release Date
If you're a lover of the Fast and Furious franchise, you're in luck: the next installment will be out in just a few months. Its release date has shifted a few times, but Fast X is now set to open in theatres on May 19, 2023. In 2022, Louis Leterrier took over for Justin Lin as the film's director.
With Universal's backing, I've made the tough choice to step back as director of 'Fast X,'" Lin said in a statement uploaded to the film's official social media.
Who's Coming Back From Fast And The Furious 10?
There couldn't be a proper season finale without the return of the majority of the family, and with the confirmation of production came the expected cast list. In the tenth film, titled "Fast X," the central Toretto family will come together again.
Fast & Furious 9 concluded without any major losses, so it should come as no surprise that Vin Diesel's Dom is among the returning cast members. Michelle Rodriguez as Letty, Tyrese Gibson as Roman, Ludacris as Tej, Jordana Brewster as Mia, Charlize Theron as the antagonist Cipher, and Nathalie Emmanuel as Ramsey will all return, and the family even enlarged with the unexpected return of Sung Kang as Han.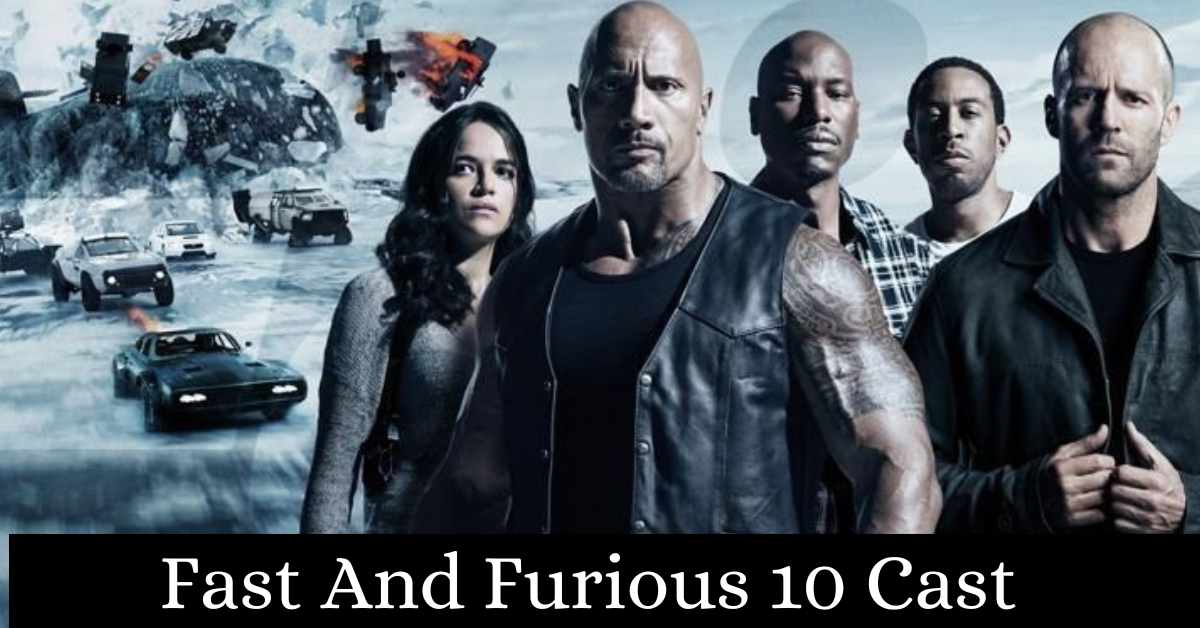 Diesel disclosed that his daughter was responsible for reintroducing Mia into the script after she had been cut. That's probably all for the series' main cast, while we anticipate more guest appearances and smaller roles for characters like Lucas Black's Sean Boswell, Bow Wow's Twinkie, Jason Tobin's Earl Hu, and Shea Whigham's Agent Stasiak.
The ending of F9 left Mr. Nobody, played by Kurt Russell, in limbo. We shouldn't be surprised if he's still alive to aid Dom and his crew; after all, he did assist Han fake his own death. The question remains whether Scott Eastwood's return as Little Nobody in Fast X means that Mr. Nobody will also be reprising his role or if Little Nobody will simply be replaced by Mr. Nobody.
There is speculation that Mr. Nobody may have faked Gisele's death in addition to Han's reappearance, which raises the question of whether or not Gal Gadot will make a return in the two-part series finale. Since the ninth film was set in outer space, we're willing to consider any possibility.
In response to the speculation, Kang said, "I'm definitely down for Gisele's return." "In my opinion, Gisele's return is necessary. I believe this is what the audience wants to see. This is something that must occur."
There is almost no chance that the finale goes by without a cameo or significant presence from Brian O'Conner. Some way, shape, or form, the late Paul Walker will be featured in the film, whether through the use of CGI or simply by virtue of his having been filmed in the past.
Brewster has expressed a desire for Paul Walker's daughter Meadow to make a cameo before the series finale. Assuming Fast & Furious 10 is made, that might happen. Deckard Shaw, played by Jason Statham, returned to the series at the end credits of F9, therefore it would be surprising if his mother, Magdalene "Queenie" Shaw, portrayed beautifully by Helen Mirren, didn't play a role in the two-part conclusion.
Fast and Furious 10 release date – when is Dom Toretto back? https://t.co/HL9a1by70H pic.twitter.com/3FoRVfCkan

— THFC Fan 2022 (@USSportsNew2021) September 3, 2022
We've seen Mirren before in the Fast movies, where she was paired off with Dom in their first appearance together. Jakob Toretto, played by John Cena, began as a villain but ended up on Dom's side in the ninth film, thus we may assume that the long-lost Toretto brother will return for the tenth and final film as well.
Numerous notable new cast members have been confirmed, with Aquaman's Jason Momoa taking on the role of the newest villain to cross swords with Dom. Aside from the fact that Momoa's antagonist has a maniacal laugh and purple and pink toenails, we don't know much about him. 
"I'm a peacock at the top of my game, and I'm having the time of my life," he joked. Stars like Daniela Melchior (Suicide Squad) and Brie Larson (Captain Marvel) will be appearing in the ninth film. Melchior is rumoured to be playing Dom's other long-lost relative, but this hasn't been confirmed.
Instagram is the source for this content import. You can check out their website to see if they offer the same material in a different format, or if they have any more details to share with you. Diesel has hinted that Larson plays a significant role in the Fast & Furious trilogy, but he has been careful to avoid giving any specifics.
He shared a sneak peek on Instagram with the caption, "You have no clue how timeless and magnificent she will be in our mythology." "Beyond her beauty, intelligence, Oscar, hehe, is this profound soul who will add something you may not have expected but craved for."
If the name Tess helps narrow down Larson's role, we know that she plays a character named Tess.  Perhaps most excitingly (and unexpectedly), Rita Morena will star as Dom's grandma. Alan Ritchson, star of Reacher, will also be joining in the fun in a mystery role. That is actually taking place.
Is There A Trailer For Fast And Furious 10?
Due to the fact that production on Fast And Furious 10 has not yet begun, there is currently no footage available from the picture. At the earliest, we could expect to see teaser trailers for the film in 2022. Although, there was a post-credits sequence in Fast 9 that may have given away some of the plot of the next movie.