Although Billy Ray Cyrus's relationship with Australian singer-songwriter Firerose is recent, the two have been friends for more than a decade. A source who spoke to People about the couple said that they met while working on musical projects, including their 2021 collaborative single "New Day." However, their history together goes back far further than that.
In August of 2021, Cyrus and Firerose—who is listed as Johanna Rosie Hodges on many of Cyrus's songs—made an appearance on Live With Kelly and Ryan to promote "New Day." Firerose told Ryan Seacrest that she and Cyrus had met on Hannah Montana years ago.
Ten years ago, on the set of Hannah Montana, is where we first met," Firerose reveals. "Over the years, Billy Ray has been one of my biggest fans and biggest supporters of my music. It's simply that he's always encouraged me to follow my heart and never give up on my goals. The music business can be challenging, but he's been nothing but a rock for me."
Also, Read
Cyrus and Firerose reunited for a duet in 2021, and Cyrus started posting images of the two of them again in August of this year. Since then, they've shared dozens of images and videos of their time and hinted at the imminent arrival of new music.
The presence of a diamond ring on Firerose's left hand in several images has led fans to speculate about an engagement between the couple. The ring is especially noticeable in a recent shot taken to celebrate the beginning of autumn.
Who Is Firerose?
A member of "a family of symphony musicians," Firerose was born in Sydney, Australia. Before moving to Los Angeles, California to become a singer, she studied at the Newtown School for the Performing Arts here.
"I always believed that music fulfilled my mission in life," she remarked of her performance career. "The fact that a song I composed is helping individuals get back on their feet gives my life a sense of purpose I never knew was possible.
I am deeply appreciative of this talent, which allows me to reach people on such a deep emotional level, and my writing comes from a place in my spirit that words cannot describe." Her actual age is unknown, however, she is probably in her mid-to-late 30s. As of this year, Cyrus will turn 61.
Billy Ray Cyrus Met His Rumored Fiancee, Firerose, on the Set of 'Hannah Montana' https://t.co/V91dWH0T7h

— K99 (@K99Colorado) October 22, 2022
When Did Firerose Appear In Hannah Montana, If At All?
I can't find any evidence that she appeared in the show. The Disney series starred Miley Cyrus and her father Billy Ray, as well as Emily Osment, Jason Earles, Mitchel Musso, Monica Pinto, and Moises Arias, and lasted from 2006 to 2011.
A search of IMDB's cast archives reveals, however, that Firerose was never a part of the Hannah Montana cast. Furthermore, Johanna Rosie Hodges, her given name, is not listed anywhere in the show's credits. Neither are any of the songs she contributed to the series included in the list of those that were used.
How did Billy Ray Cryus and Firerose Meet Up?
The singer, Firerose, reportedly met Billy more than a decade ago on the set of "Hannah Montana." In 2021 "In interview with "Live With Kelly and Ryan," she discussed their first meeting, adding, "We met 10 years ago on the set of 'Hannah Montana,' and Billy Ray's been a tremendous supporter of my music ever since.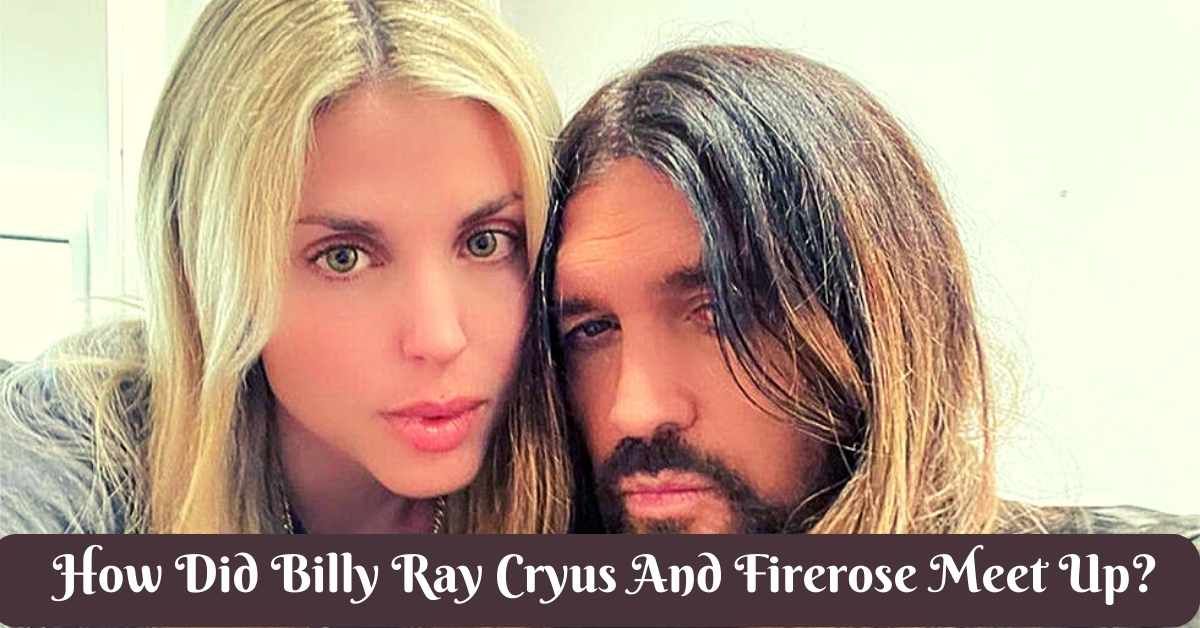 All along, he has encouraged me to follow my heart and never give up on my goals." In the summer of 2021, they became close while working on music together, which may or may not have led to a romantic relationship between the two. In July 2021, the couple released their love song "New Day," and it was during the making of the record that they began dating.
"The couple has been going out for a time now. Since they shared the same interest in music, they became fast friends. The situation is what it is. Tish and he had already called it quits before he began seeing her "Someone close to Billy told the media.
Records obtained by People in April 2018 show that Tish filed for divorce from her husband on April 6 in Williamson County, Tennessee, citing "irreconcilable differences." In addition, the papers showed that the couple, who wed in 1993, had not shared a residence for over two years.