Bright Vachirawit, or just Bright, is a Thai actor, singer, host, and model. His given name is Vachirawit Chivaaree. His breakout performances in 2gether: The Series and F4 Thailand: Boys Over Flowers have earned him widespread acclaim.
Bright Vachirawit Early Life
Vachirawit was born Kunlatorn Chivaaree on December 27, 1997, in Nakhon Pathom, Thailand, to parents of mixed Thai, white American, and Chinese ancestry. His parents separated when he was young, and he spent his formative years in Thailand with his mom's side of the family, where he was nurtured alongside his cousins.
His uncle was the owner of a music school. Therefore, he hailed from a musical household. Vachirawit began his musical education at age ten, picking up the guitar, bass, and drums. Vachirawit attended Suankularb Wittayalai School and Triam Udom Suksa School for his middle and high school education.
He enrolled in Thammasat University's TEPE (Thammasat English Program of Engineering) in the Faculty of Engineering before transferring to Bangkok University to complete a bachelor's degree in marketing (international program). In 2021, he earned his Bachelor of Business Administration in Marketing.
Career
Vachirawit made his acting debut in the 2013 short drama "The Beginning – Run Lovers Run," produced by Duang Malee Maneejan and Nadao Bangkok and featured members of the 6th generation of the Strawberry Krub Cake variety show on Ch3.
Television series, movies, and music videos all included him after that. After trying out for the GMM25 New Face 2018 initiative in 2018, Vachirawit was signed to GMMTV as an actor/artist. Until he auditioned for the role of young Dr. Peng in Nadao Bangkok's My Ambulance in 2019, he was relegated to supporting roles in several shows.
GMM want to stick bright to win always so their net worth will be increased but it's inappropriate because bright can't grow as an individual artist as him truly,the bright that with/out win he can be shine but sadly gmm is selfish gmm only wants money

— ✌️🤍 (@isawitrui) April 16, 2022
When Season 2 of GMM25's "Toe Laew" premiered in 2020, he was one of the hosts, joining the show after Episode 135. By 2020, Vachirawit had broken through and was cast as one of the show's two main characters, Sarawat, in 2gether The Series, starring alongside Win Metawin Opas-Iamkajorn in his first significant role.
After debuting in the top spot on LINE TV Thailand's viewership charts for the first half of 2020, this show quickly received international acclaim. Because of his popularity in the character of Sarawat in 2gether The Series, he was asked to return for the sequel, Still, 2gether The Series, which came out later that same year.
In F4 Thailand: Boys Over Flowers, a Thai translation of the famous Japanese manga Hana Yori Dango, Vachirawit will play the part of Thyme (formerly played by Domyoji Tsukasa), alongside debut actress Tu Tontawan Tantivejakul, who will play the role of Gorya (previously played by Makino Tsukushi).
On December 18, 2021, the show premiered. In his most recent performance, Kimhan stars in the Netflix series Astrophile. Vachirawit has been a Burberry model since the year 2020. The corporation named him an ambassador for the South Asia Pacific area in 2022.
Personal Information
Unfortunately, we do not have enough information to determine who Bright Vachirawit Chiva Aree's girlfriend is or the nature of their connection. However, he is rumored to be dating a girl who is not a celebrity. They had been Facebook friends since he was a sophomore in high school, he said in his most recent interview.
At the concert, Bright ran into her and introduced himself. During that period, they occasionally engaged in online conversation via Facebook. It took two years, but he began flirting with her. They were rumored to be dating, but we have no new information on their relationship status.
Net Worth of Thai Actor Bright Vachirawit
Bright Vachirawit Chiva-Aree is an endearing and diligent Thai actor who began his acting career in 2014 as an actor present in the Thai television & film business. As a result, he presently has a respectable net worth, AND his current net worth is expected to increase significantly in 2021 and the following years.
Vachirawit Chiva-Aree, one of Thailand's hottest actors, is said to have an approximate net worth of $2 million to $3 million as of 2022, though that figure is expected to change in 2021. Being a professional Thai actor, host, and model in the Thai entertainment industry are "Bright Vachirawitmain "'s source of income. He also uses modeling to promote specific brand products.
We only provided his estimated current net worth, his current monthly salary, yearly income, and how much he charges for television series & shows, etc. We don't have enough updates to be updated as soon as possible.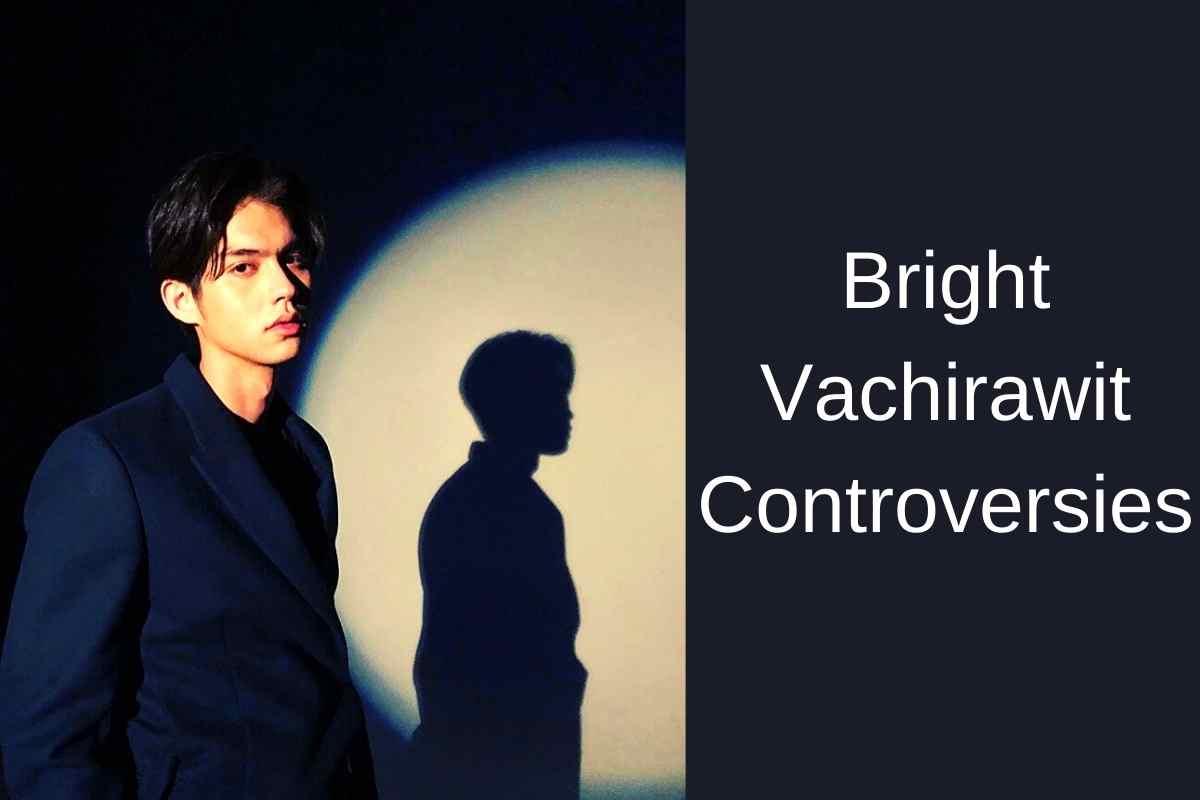 Controversies
In early April of 2020, Vachirawit found himself in the middle of a controversy after he liked a shot by a Thai photographer on Twitter that referred to Hong Kong as a country. His online fanbase in China went into an uproar, prompting an apology.
Although this temporarily resolved the controversy, he was thrust back into the limelight when Chinese internet users began highlighting the content shared by his girlfriend, New Weeraya Sukaram, also known as "nnevvy."
Some examples include a retweet involving a COVID-19 conspiracy theory and a 2017 Instagram post in which she responded to Vachirawit's description of her as a "cute Chinese girl" with, "This is Taiwanese girl style." Some people have also advocated for a boycott of the TV show 2gether: The Series, on which he appears.
On June 25, 2020, attorneys from his parent company, GMM Grammy, which owns GMMTV, where he is a star, filed litigation against social media users suspected of spreading negative comments about him.