A collision involving airboats occurred in central Florida, leading to the hospitalization of 13 people on Monday. According to Ashlee Brahier Sklute, spokesperson for the Florida Fish and Wildlife Conservation Commission, the incident took place at the Wild Florida attraction in Osceola County, approximately 50 miles south of Orlando. Two boats carrying a total of 28 passengers crashed on Cypress Lake in Kenansville.
While specifics about the conditions of the injured individuals were not disclosed, local officials reported that two individuals were swiftly transported to nearby hospitals via medevac, as per FOX 35 Orlando.
The remaining passengers were taken to nearby medical facilities for treatment. Among them, four individuals were treated and released from an Orlando Health facility and were in good condition, as confirmed by a spokesperson.
The U.S. Coast Guard's statement on Twitter (now known as X) confirmed their involvement in the incident, mentioning that around 30 people were involved in the collision, resulting in 13 reported injuries. The Florida Fish and Wildlife Conservation Commission and the Osceola County Sheriff's Office responded to the situation as well.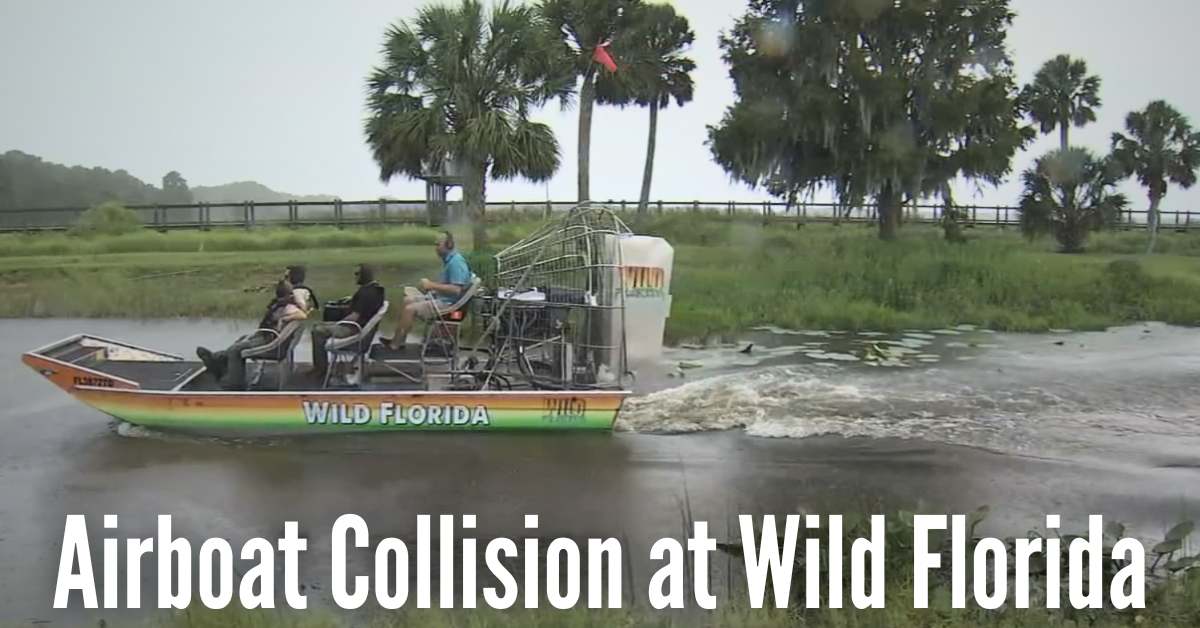 Do you know that former NFL running back Alex Collins dἰed tragically at the age of 28 in a motorbike crash in Florida? The former Seattle Seahawks athlete was kἰlled in a collision between his motorcycle and a Chevrolet Suburban SUV near Lauderdale Lake, Florida, on Sunday night:
Ericka Worthen, who was at the Wild Florida attraction with her family, expressed her apprehension about the incident, mentioning her initial plans to partake in the boat tour. She shared her son's fear, stating that they might consider the tour another time, adding that the incident was shocking.
Wendy Bainbridge, a visitor familiar with the attraction, conveyed her disappointment about the unfortunate incident. She praised the safety measures typically in place during the boat rides and described the incident as unexpected.
Due to the incident, all airboat rides at the Wild Florida attraction have been temporarily suspended until further notice, according to reports.