American actor, producer, entrepreneur, and disc jockey Daniel Peter "Danny" Masterson.
His roles as Steven Hyde on "That '70s Show," Milo Foster on "Men at Work," and Jameson "Rooster" Bennett on "The Ranch" brought him recognition as an actor. Masterson is a New York City native who came from a middle-class family. At the young age of four, he made his debut in the glamorous world of magazine spreads.
Guilty on Two Counts: Masterson's S*xual Assault Conviction
Actor Danny Masterson was convicted of r@ping two women and sentenced to 30 years to life in prison by Los Angeles judge Charlaine F. Olmedo on September 7. In May, a jury found Masterson guilty of s*xually assaulting his accusers at his Hollywood Hills home while they were drunk.
Masterson sat in the courtroom as his accusers testified about how the assaults had changed their lives. The Associated Press said that he remained suitably expressionless during the testimony of his accusers.
Masterson "has not shown an ounce of remorse for the pain he caused," according to one of his victims. For the sake of the ladies in his life, I felt he belonged in jail. I'm deeply sad and frustrated. Wish I'd called the police on him sooner.
Masterson was found guilty on two counts of r@pe, but he has five accusers who claim they were prevented from going to the LAPD with their allegations because they were members of the Church of Scientology.
The Los Angeles Police Department opened an investigation into Masterson in 2017, but the actor strongly denied the women's allegations in a lengthy statement released through his representative. In it, Masterson's accusers were portrayed as having only come forward because they had spoken with Leah Remini, who was filming a series critical of Scientology at the time.
In the same year that two more victims came forward with r@pe charges, Masterson's agency dropped him and Netflix terminated his contract with The Ranch. The actor and the Church of Scientology were sued in 2019 by three of the accusers who testified in the Los Angeles trial. The accusers claim that they were hounded after filing police complaints.
Masterson's legal team wanted to exclude testimony about the church from the trial, claiming it would prejudice the jury, but the judge determined that the women may testify about their experiences of being silenced by the church.
Masterson has denied culpability on all three allegations of r@pe by force against him. According to the Los Angeles Times, the judge declared a mistrial after the jury could not reach a verdict in the first trial. In the most recent case, the same charges were at the forefront, but this time, prosecutors added the claim that Masterson had drugged and then assaulted his accusers.
Danny Joining the Cast of "That '70s Show" in 1998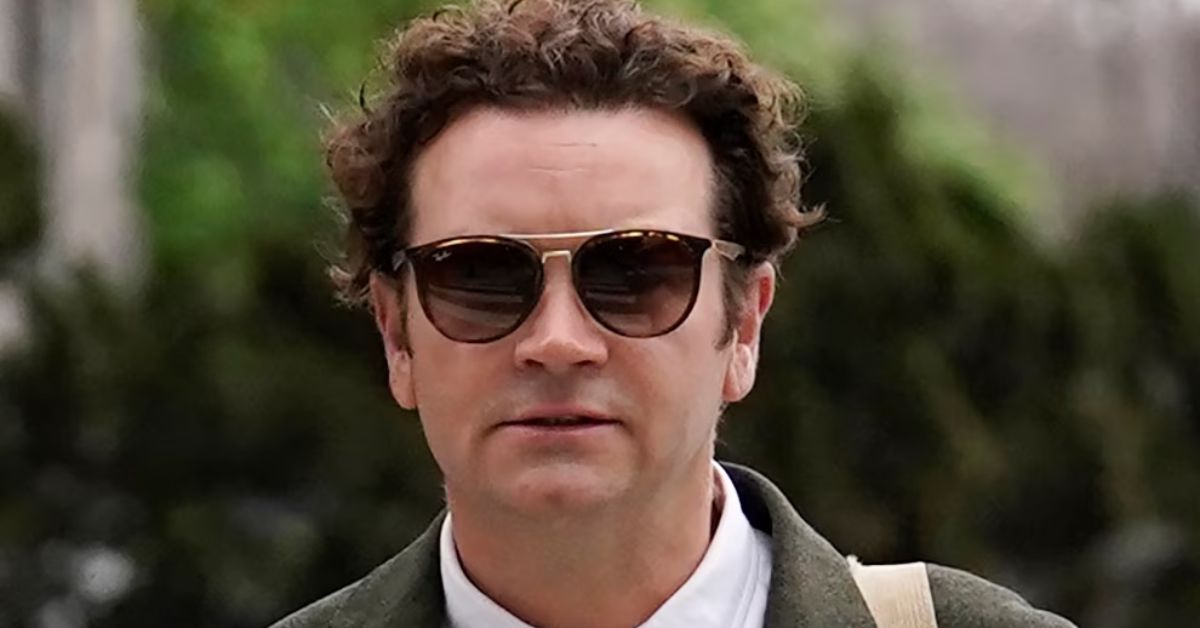 For the first time in 1988, Danny Masterson was cast in a television role. An early episode of "Jake and the Fatman" featured him as a small boy named Butch.
His debut film role was in the 1993 family film "Beethoven's 2nd." He also appeared in the ABC sitcom Joe's Life as Leo Gennaro the same year, which unfortunately did not last long. He had recurring parts on the ABC sitcom "Roseanne," the ABC police procedural drama "NYPD Blue," and the ABC action thriller "Extreme" in 1994 and 1995.
Masterson had a busy 1990s, making appearances in films like "Bye Bye Love," "Face/Off," "Trojan War," "Star Kid," "The Faculty," and "Dirt Merchant." In 1996, he appeared in several different television shows, including CBS's horror anthology American Gothic, HBO's sketch comedy Tracey Takes On…, and Fox's teen drama Party of Five.
The 1996 TV movie "Seduced by Madness" was his acting debut. His role as Justin Thorpe in Chuck Lorre's 'Cybill' spanned two seasons, 1996 and 1998.
Masterson's supporting appearance in 'That '70s Show' first aired in 1998. Masterson's character was friends with Michael Kelso, played by Ashton Kutcher on the same sitcom.
In the vampire horror film Dracula 2000, released in 2000, he portrayed the part of Nightshade. He didn't get a role in the black comedy "Comic Book Villains" until two years later. In the 2000s and 2010s, he mainly appeared in films with modest budgets.
Masterson's main role on the TBS comedy series "Men at Work" debuted in 2012. He played the role of Milo Foster, a recently single man who enlists his pals' assistance in getting back into the dating scene. Michael Cassidy, Adam Busch, Meredith Hagner, and James Lesure also appeared on the Breckin Meyer-created TV show. After three seasons on TBS, the sitcom was canceled in May of 2014.
In the 2016 Netflix comedy series The Ranch, Masterson and Kutcher reunited as the Bennett brothers, Colt (Kutcher) and Jameson "Rooster" (Masterson). Colt and Rooster's parents, Beau and Maggie Bennett, are portrayed by Sam Elliott and Debra Winger, respectively.
Producer credits on 'Men at Work' and 'The Ranch' can be added to Masterson's resume. In 2008, he won the Jury Award for Best Florida Comedy and also produced the film The Brooklyn Heist.
Who is Danny Masterson's Wife?
After meeting at a 2005 celebrity poker event in Las Vegas, Danny Masterson began dating actress, singer, and model Bijou Phillips. They became engaged in 2009 and married in a small ceremony on October 18, 2011. Fianna Francis Masterson was born to them on February 14th, 2014. But Bijou Phillips files for divorce after Danny's Sentence.
With the above link, you may read about the relationships of other celebrities: