What Happened To Tony Patrico? KPNT 105.7's The Point recently revealed that Tony Patrico would no longer be hosting the show. This comes after reports of sexually suggestive comments Patrico made to female fans surfaced online.
Women have come forward under cover of anonymity to say that the RJ had asked to see their nude pictures. Just before Christmas, on Twitter and Facebook, rumours began circulating that former Rizzuto Show host Tony Patrico had engaged in inappropriate sexual behaviour. 
Facebook profiles for a person going by the name Robert Reynolds and another person using the name HellNoPatrico appeared to imply that the RJ was sexually inappropriate with females.
Both of these accounts' profile pictures depicted a red line through a caricature of Patrico. His many listeners are puzzled by his abrupt departure from the airwaves. If you want to know what happened to Tony and why he's leaving, you'll find out in the next few paragraphs.
Read More:
What Happened To Tony Patrico?
The Riverfront Times reported that Tony resigned after accusations that he had sent sexually suggestive messages to his fan base. When Tony Patrico left Hubbard Radio and The Rizzuto Show, it was announced on social media by The Point on January 4, 2023.
Tomorrow at 6 a.m., the show will return as usual. A Facebook page under the name Robert Reynolds and a Twitter account with the handle @HellNoPatrico have made allegations of inappropriate behaviour against Tony, leading to the news of his departure. 
Tony's purported sexually suggestive comments have been posted on both accounts along with his apparent attempts to explain them away as jokes.
What Did Tony Patrico Do?
Patrico jokingly requested nude photos of the supposed victims in the majority of his messages. In addition to the s*xual innuendo, the messages contained other inappropriate content.
The women consistently rejected the offer and tried to change the subject in their messages. The RJ would then say something along the lines of "I was just kidding."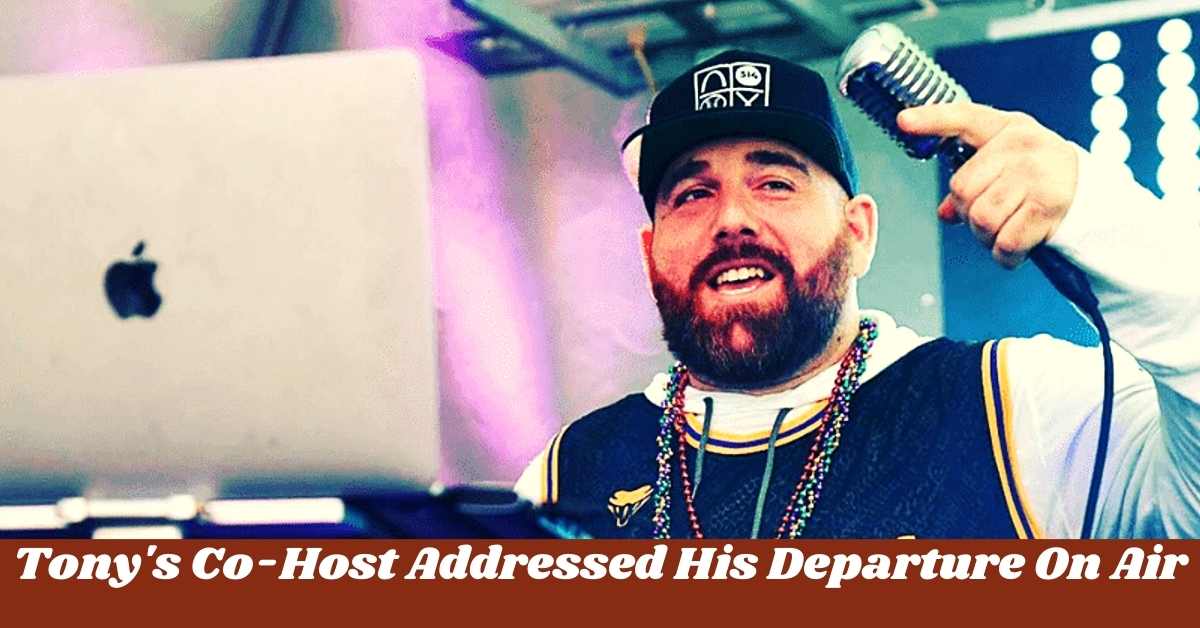 Tony's Co-Host Addressed His Departure On Air
Tony's co-host Scott Rizzuto also released an audio message on the subject of his departure, following the release of the official statement. Scott stated that he was unable to discuss the specifics of the case because they involved an employee.
He said, "We cannot go into the details." I think I speak for everyone when I say, "All I can say is that we are in total shock. A massive understatement would be to say that the last few days have been challenging." And we're still trying to make sense of it all," the host went on. 
"We are heartbroken and upset. Tony and I have had a conversation. In other words, he is one of our friends. It's challenging, though. I think I can speak for everyone on the show when I say, "We have nothing but compassion and empathy for everyone involved in this situation."