The Old Guard 2 Release Date: It seems that Netflix will be streaming The Old Guard 2 in 2023. The film is a direct sequel to the smash hit that premiered on Netflix in 2020, with Charlize Theron reprising her role as Andy.
The new installment is directed by Victoria Mahoney, who succeeded Gina Prince-Bythewood and written by series regular Greg Rucka. In addition to Uma Thurman and Henry Golding, the cast includes veterans like KiKi Layne, Luca Marinelli, Veronica Ngo, Chiwetel Ejiofor, Matthias Schoenaerts, and Marwan Kenzari.
Theron has confirmed that filming is complete, so the movie is now in post-production. Of course, that doesn't mean Theron didn't sustain some physical damage during the making of the action sequel. In a new interview with THR, Charlize Theron discusses her recent surgery and the fact that she was injured during training for The Old Guard 2 rather than during filming of one of the film's impressive action sequences.
Exactly When Will The Second Season Of The Old Guard Be Available To Stream On Netflix?
Based on the above production timeline, the earliest possible release date is 2023. On the other hand, Charlize Theron is expected to return to her role as Lorraine Broughton in a sequel to Atomic Blonde that will premiere exclusively on Netflix. In addition, Denver and Delilah Productions have attached Theron to produce a film about four women competing in a big wave surfing competition.
The Old Guard 2: What Is It About?
Although the first Old Guard left some loose ends, the film's logline has yet to be released. Booker was exiled from the group for a century after his treachery, and upon his return, he discovered the long-lost Quynh hiding out in his apartment. Where does she want to go?
Noriko, the inspiration for Quynh in Greg Rucka's Old Guard graphic novels, goes on to become a powerful crime lord. Bitter about being abandoned, she goes in search of Booker and eventually finds Andy. It remains to be seen whether Quynh follows a similar trajectory, but we do know that Theron, a producer on the film, is eager to explore that link further.
Charlize Theron previews #TheOldGuard2 and how the action series is upping the ante for the sequel https://t.co/c0f5351Efe pic.twitter.com/dI5c2MqwL9

— Variety (@Variety) October 19, 2022
Theron told Seth Meyers in 2020, "There's a relationship there that we didn't explore in this film." "So if we get the opportunity to make another one, to explore that, then all we're doing is adding another female into the mix, which I think will make it interesting," she said. The end of Andy's immortality could make for a tense get-together.
Are There Any New Cast Members In The Old Guard 2?
Yes! Henry Golding and Uma Thurman have both been cast in the film. We don't know if they'll be allies or adversaries at this point.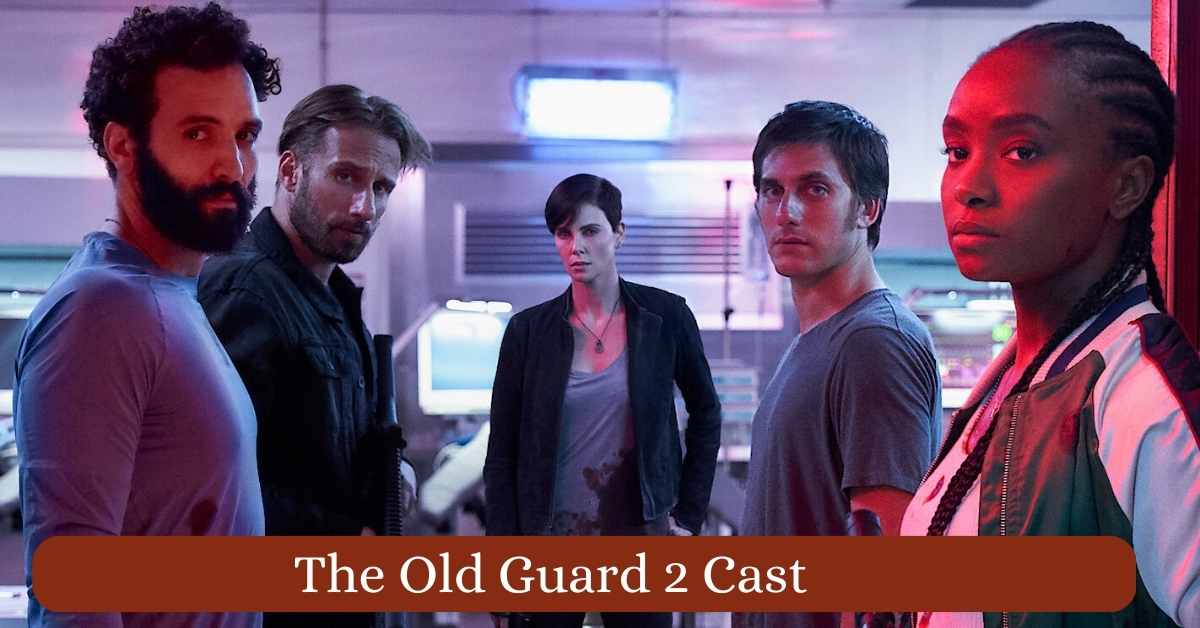 With The Old Guard 2, Charlize Theron Is Back!
The scripts for both films are based on Greg Rucka's graphic novel The Old Guard. In the first film, a band of immortal mercenaries with the ability to heal themselves on the fly is followed around the world.
Although the sequel to The Old Guard has yet to have its plot details revealed in full, Theron has promised that it will be "bigger and better" than the original. Theron told Variety, "It is pretty impressive what we did, because it felt very specific, the first time around, and we wanted to kind of like take it out of that." 
"We tricked the audience into believing that this was a predetermined world, and then we completely flipped their expectations on their heads. Because of this, I feel a sense of anticipation. The scope expands as the ensemble grows, and we are now truly immersed in a global story. This is a major motion picture."
Have We Seen Any Trailer From The Old Guard 2 Yet?
Even if production on The Old Guard 2 has wrapped, we still may have to wait a while to see the finished product. In the unlikely event that it is being released in July 2023 as we hypothesized, we might hear something a month or so beforehand. 
Trailers for Netflix movies are rarely made available before the films hit the streaming service. Netflix is working on a wide variety of superhero shows, including The Old Guard 2. Are you anticipating the Netflix follow-up to The Old Guard? Leave a comment and tell us what you think.