Riot Games is expanding the League of Legends trademark into a new medium by creating a massively-multiplayer online roleplaying game set in the vast Runeterra universe. Development on this game is currently well underway. The League franchise has been successfully adapted into auto-battlers, trading cards, and fighting games, and it most recently won over admirers from the mainstream with an outstanding Netflix series.
The expansion of Runeterra is also not slowing down in any way. The developers at Riot are currently working on a new massively multiplayer online game that will be set in their long-standing fantasy country and compete with heavyweights in the genre, such as World of Warcraft, Lost Ark, and Final Fantasy.
Even though it hasn't been released yet, the game is anticipated to impact the gaming industry profoundly. The long-awaited massively multiplayer online game from Riot has finally arrived, and here is all you need to know about it.
Learn more to be aware of additional seasons like that here
Date of the Release of the Riot MMO
Regrettably, Riot Games has not yet provided an official release date for the League of Legends massively multiplayer online game. Previously, Riot's lead producer, Gregg Street, announced to the world that the band was actively working on a new project, soliciting multiple applications for open positions.
This indicates that the League of Legends developers is presumably still in the early stages of the process, with any significant changes still being in the "theoretical" phase. However, there are a couple of different paths that might be taken here. The first was that Riot had already begun diligently working on the MMORPG a significant amount before Street made his statement.
This may shift the timeframe forward a little bit, and it may also establish a release date for the game around the latter half of 2023 or the beginning of 2024. The release of the massive League of Legends title is most likely going to take place sometime in the middle of 2024.
There is no guarantee this game will ship. We are optimistic, but you just never know until it does. However assuming it does, this will be the fourth major franchise I have worked on (AoE, WoW, LoL), and likely the last. And I am very okay with that. It will be a good final act.

— Greg Street (@Ghostcrawler) April 8, 2022
Other news will likely be forthcoming once Riot has a more definite sense of when they will be able to release an alpha build for their game. When new information becomes available, we will update this story.
After an agreement was reached to bring Riot Games to the subscription service, it may be available on Xbox Game Pass when it does arrive. This is because the agreement was reached to bring Riot Games to the subscription service.
The Availability of the League of Legends MMORPG
Until this point, each Riot Games' titles could be played for free online. Consequently, we are willing to stake some money on the assumption that this massively multiplayer online roleplaying game (MMORPG) will also be offered free with the option to make purchases within the game itself.
The fact that it is being marketed as the League of Legends Massively Multiplayer Online Game suggests that it will share many similarities with the original game. Even though running a game of this size will be difficult and expensive, it seems reasonable to expect it to be free to play, much like every other game that Riot Games has released.
However, as of now, nothing has been established as a fact. Even though Lost Ark is a free-to-play massively multiplayer online game (MMOG), we might be able to assume that a similar business model will be applied there, including in-game purchases of skins and other cosmetics.
Will There Be Raids In The League MMORPG?
Greg Street, the chief producer of League MMO, stated that endgame Raids are essential components in developing the product. Street transitioned from working on the company's flagship title in 2020. He has even suggested that he will be "crushed" if his team's endgame designs don't hit the mark, and this is something he has said.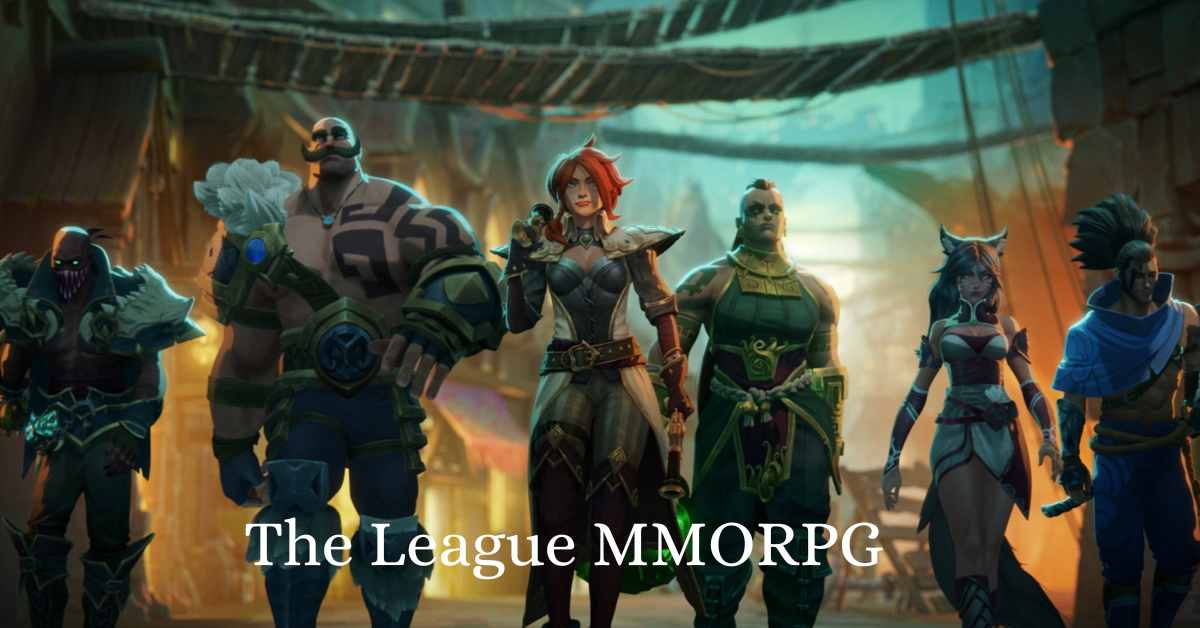 The Street has stated in the past, "Anyone who knows me from my days as a World of Warcraft developer would know that I adore dungeons and raids as a player." The future massively multiplayer online game will have access to several fantastic bosses already, such as Baron Nashor, Elder Drake, Krugs, Gromp, and any of the other 162 champions in League.
At this point, that is all our information regarding the League MMO. Greg Street is in charge of the title production, and the game's development is still ongoing behind the scenes. The lead developer warned players, stating that "not everyone will adore every feature… [and] we will not make decisions that every person supports."
It's interesting to note that the boss of the MMO also issued a second warning, which was as follows: "If the title isn't good enough, Riot will cancel [it]." So you'd better keep your fingers crossed! This article contains affiliate links, which may provide Dot Esports with some form of financial benefit.