Jennifer Siebel Newsom, Claims That Harvey Weinstein S*xually Assaulted Her In Court: In Harvey Weinstein's sexual assault trial in Los Angeles on Monday, Jennifer Siebel Newsom, a filmmaker and the wife of California Governor Gavin Newsom, took the witness stand and occasionally sobbed as she claimed he had raped her in a hotel room in 2005.
Weinstein has entered a not-guilty plea to several sexual assault allegations, including four counts of rape, four instances of forcible oral copulation, forced sex penetration, and restraint-based sexual violence in episodes between 2004 and 2013.
Check Out More
One of the eight women who will testify in the case is Siebel Newsom, a Stanford University alumna who has written, directed, and produce several documentaries. Most of the women testified anonymously. However, Siebel Newsom's lawyers revealed that she was one of Weinstein's victims.
Earlier, Siebel Newsom, the fourth accuser to appear, admitted to being "a little nervous" but soon became emotional. Siebel Newsom started crying as she answered "yes" into the microphone when prosecutor Marlene Martinez asked if she could see Weinstein in court on Monday.
She described him as looking at her while donning a suit and blue tie. She said in court that she first met the media magnate in 2005 when she was 31 years old and was drinking with other professionals during the Toronto Film FestivalShe recounted it felt like the Red Sea was separate. This gigantic person was coming towards her. It felt like everybody backed away."
.@EWagmeister of @Variety was in court for Jennifer Siebel Newsom's testimony in the Harvey Weinstein sexual assault trial.

CA's First Partner says Weinstein raped her.

On cross examination, Weinstein's attorneys asked questions that left Newsom sobbing on the stand. pic.twitter.com/YFVQcY2TTB

— Elex Michaelson (@Elex_Michaelson) November 16, 2022
She stated that he then introduced himself and asked her to meet later to continue their conversation since he had a meeting. "I felt compelled to see him," Maybe he'll offer me some sound counsel. She added that she and a friend approached Weinstein at a different hotel bar and claimed to have a genuine interest in speaking with her about her profession.
Siebel Newsom testified in court that Weinstein "was really focused on telling me I was exceptional," adding that Weinstein also said he wanted to stay and chat more but had to catch a trip to New York.
Meeting Was At An La Hotel, Where Weinstein Assaulted And Raped Her, Siebel Newsom Tells Court
She claimed that at the end of September 2005, while Weinstein was still in Los Angeles and she was residing in the West Hollywood district, he contacted her. According to Siebel Newsom, he spent five minutes at her party and left, saying, "I'll be in touch; I'd want to have lunch with you or a drink with you or whatever and continue the conversation.
COURAGE!!!! Thank you Jennifer Siebel Newsom!! In Tearful Testimony, Jennifer Siebel Newsom Alleges Harvey Weinstein Raped Her: 'This Is My Worst Nightmare' – Variety https://t.co/fQJ9S4z5g7

— Mira Sorvino (@MiraSorvino) November 15, 2022
We can discuss your upcoming cinematic endeavours. She testified that he called and invited her to a hotel, where a staff member informed her they would meet in Weinstein's suite. She said before the court that Weinstein or an assistant ordered everyone to leave when she arrived.
Weinstein, according to her, showed no interest in learning about her projects. She reported that he abruptly stood up and remarked, "I'm going to go get more comfortable." She testified that Weinstein was down a hallway, hunched over and dressed in a robe. She claims that he asked, "Can you assist me?"
She sobbed as she told the jurors, "Then I noticed that he was rubbing himself, and he grabbed me." She claimed that because he was forceful, she tried to back off. She said Weinstein modified his approach, but he finally carried or pulled her into the bedroom and sexually assaulted her.
She said, "Because you don't say no to Harvey Weinstein," when a prosecutor questioned her about staying in the hotel suite. Your career may be made or broken by him. I had anticipated talking about my projects.
According to Siebel Newsom, she kept the incident to herself that evening and didn't report it to anyone or the police. She cried as she remarked, "I was so violated, and I don't know how it happened." I was unable to flee since I missed the clues.
Jennifer Siebel Newsom, a documentary filmmaker and the wife of the California governor, Gavin Newsom, began testifying on Monday that Harvey Weinstein had sexually assaulted her when she was an actor starting out in the industry. https://t.co/JiPU9tk7Cl

— Cristina Silva (@cristymsilva) November 15, 2022
Defense Asks About Campaign Contributions To Husband
In his opening remarks on October 24defencese attorney Mark Werksman said that Siebel Newsom had consensual relations with Weinstein because she needed his assistance in obtaining parts and producing movies.
He specifically targeted her, using foul language to deny her believabilityWerksman claimed that shehe has established herself as a well-known victim of the #MeToo movement; otherwise, she would have been "just another bimbo who slept with Harvey Weinstein to get ahead in Hollywood."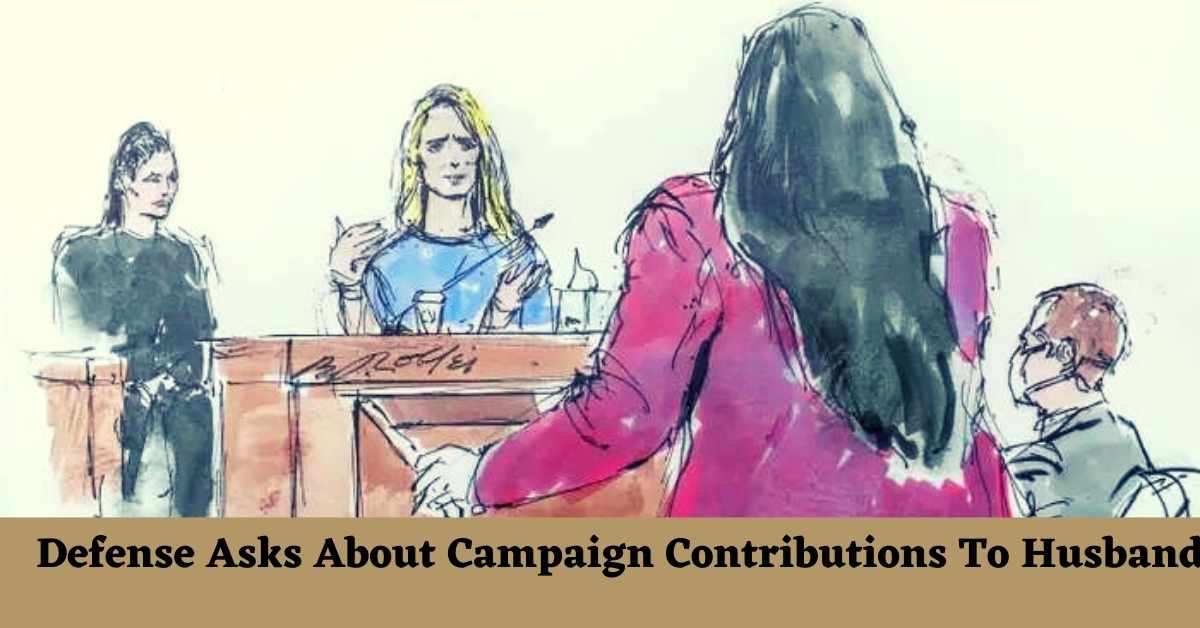 He focused on whether the governor, whom Siebel Newsom married in 2008, was aware of the alleged rape when he accepted campaign money from Weinstein on Monday. In October 2017, after realizing something had gone wrong, Siebel Newsom claimed she authorized the campaign team to contact Weinstein focashey, but Newsom returned the money "straight away."
She testified, "I warned him that Harvey was questionable at different times, and he picked it up on his own when he met him. According to court filings, Weinstein is accused of forcible oral copulation and forcible rape of Jane Doe 4 between September 1, 2004, and September 30, 2005. Siebel Newsom has been identified as Jane Doe 4.
The Great American Lie, "The Mask You Live In," and "Miss Representation" are just a few of the documentaries written, filmed, and produced by Stanford University alumnus Siebel Newsom. Siebel Newsom has pushed for working mothers and started projects to reduce the gender pay gap while serving as California's first partner, among other things.
Facing the prospect of another rape conviction, defense attorneys for disgraced Hollywood producer Harvey Weinstein are seeking to haul Gov. Gavin Newsom into the spotlight in a bid to discredit his wife as an accuser. https://t.co/Sd4o2pPI5T

— Sophia Bollag (@SophiaBollag) November 16, 2022
The New York Times and The New Yorker reported in 2017 on Weinstein's alleged history of sexual abuse, harassment, and secret settlements as he allegedly exploited his position as a Hollywood power broker to take advantage of young women. The California trial is his second such sexual assault case.
In 2020, a jury in New York found Weinstein guilty of first-degree criminal sexual conduct and third-degree rape. He was given a 23-year jail term. His innocence has been upheld, and in August, the highest court in New York decided to hear his appeal in the matter.