Jane Birkin, the singer and actress who rose to prominence in the late 1960s as Serge Gainsbourg's lover and became a beloved figure in her adopted France, has pἀssed away. She was 76 years old.
The French minister of culture announced the news, following reports in Le Parisien and BFM that Birkin's body had been discovered at her residence in Paris. In 2021, she suffered a moderate stroke.
Although she was born in London, she would become famous for her French vocals. Her duet with Gainsbourg on the s*xually explicit song "Je t'aime…moi non plus" (which was prohibited in several countries and condemned by the Vatican) propelled her to international fame.
The song was recorded in 1968, just a few months after Birkin, then 22 years old, and Gainsbourg, then 40, met on the set of the film Slogan, sparking a turbulent relationship that lasted 13 years and led to their becoming France's most famous couple.
The couple had a daughter, actress, vocalist, and director Charlotte Gainsbourg, who debuted her documentary about her mother, Jane by Charlotte, at the Cannes Film Festival in 2021.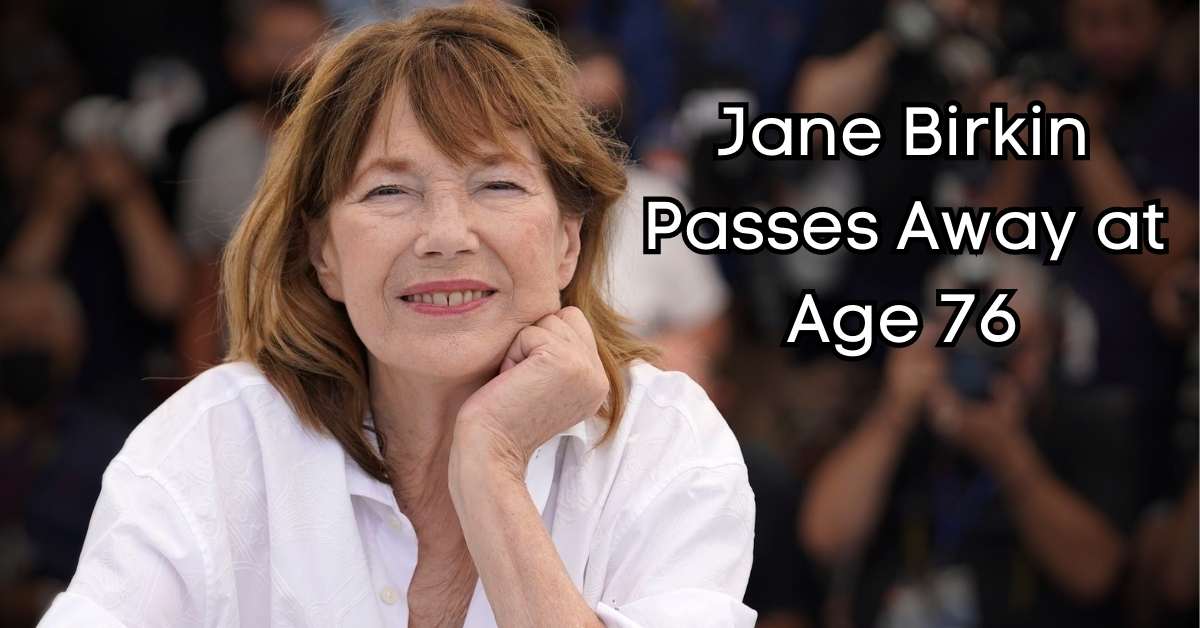 Do you know that one cop was kἰlled and two others were seriously injured after a suspect opened fire on a busy highway in Fargo, North Dakota, on Friday afternoon (14 July), according to police? In the incident that occurred before 3 p.m., officers kἰlled the suspect by returning fire:
Birkin's film debut was the 1966 classic Blow-Up directed by Michelangelo Antonioni, in which she had a minor role notable for a full-frontal scene. Other works include the adaptation of Deἀth on the Nile in 1972 and Evil Under the Sun in 1982. She was nominated for three Cesars commencing with 1985's La Pirate, after which she shifted to more arthouse films.
Several Twitter users have expressed their sadness over Jane Birkin's passing –
Rest in peace to my fashion muse, Jane Birkin. Fly high angel ❣️;( pic.twitter.com/c2CEbOhtdn

— ✯ (@cimahiwhore) July 16, 2023
we've lost an international treasure and icon today… rest in peace, jane birkin ♥️ no other person has simultaneously impacted fashion, music, and film the way she has. she'll be sorely missed. pic.twitter.com/g82wKxz0gq

— carleigh (@remainsoflilies) July 16, 2023
rip to the forever iconic jane birkin pic.twitter.com/SbwlGYb3TH

— ً ً (@di0rgasm) July 16, 2023
rest in peace to one of my idols, jane birkin. 🤍 you will forever be remembered. pic.twitter.com/oqwCetzLCy

— estel imane (@REGINAVGEORGE) July 16, 2023
Due to her fashion sense, Birkin became a significant fashion icon and 1970s It girl. Hermes named its Birkin purse, which is still a highly coveted accessory four decades later, after her in 1984.
In addition to Charlotte, Birkin had a daughter named Kate Barry with James Bond composer John Barry, whom she married at the age of 17 (the union endured only three years). Barry dἰed tragically by apparent suἰcide in 2013. From her relationship with French director Jacques Dillon, Birkin also had another daughter, the vocalist Lou Doillon.