Dale Brisby and his crew of cowboys are making their debut on Netflix. They will be acting in a show that gives a complete tutorial on how to become a Cowboy, just like the title says. Dale Brisby has a major role in the channel Rodeo Time on YouTube. Dale Brisby has a massive fan following on social media, which might have been the reason for Netflix to give the man his show.
A little about Dan Brisby, he is a professional Bull rider, and owns a YouTube channel where he teaches others how to Bull ride. Due to his stunts and carefree attitude mixed with some catchy phrases and Dan's enthusiasm, his channel has amassed a lot of followers.
So, Netflix thought, why not give this guy a show to further his reach, and that is what exactly we will be getting in September 2021.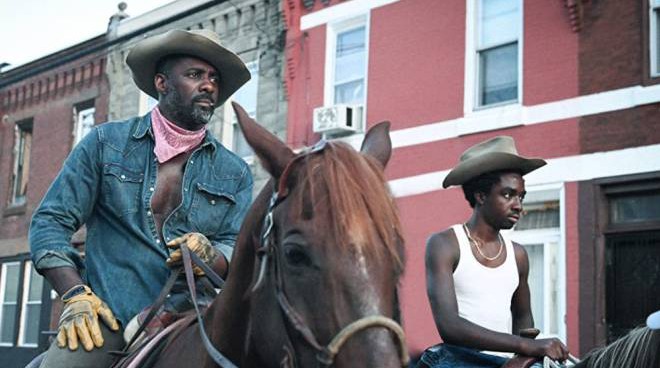 How to be a Cowboy Release Date
Like we said before, the show has got a release date from Netflix. It is going to be available on Netflix from the 1st of September. The season is going to consist of 6 episodes. So yes, you can easily binge-watch it in a day. For now, Netflix is only planning to create a single season.
So, let's talk about what you can expect from these 6 episodes.
What Can You Expect?
What's confirmed is that this show will be about the Cowboys and will most likely take place in the Countryside. The show will have lots of contestants competing in various challenges and tasks either alone or by working as a team.
People are expecting the show to be like Joe Exotic's Tiger King. Tiger King gained a huge fan following when it was released, and to date, people still watch it.
So, maybe we can expect How to Be a Cowboy to be as successful as other shows of this genre. Because recently, shows belonging to this genre are getting quite popular, with their ratings skyrocketing.
You can expect to learn a lot about the Cowboys and their traditions in this show. Dan Brisby says that there is a lot to learn and experience from the lives of Cowboys. So, why not learn from the best.
The show is full of comical scenes, and there are some funny and laughable moments.
How to be a Cowboy Plot: What's the show about?
From the trailer, we can figure out a lot about the show. The trailer shows the Countryside with a voice-over by Dan Brisby. He talks about training the next generation of Cowboys in Radiator Ranch. Radiator Ranch will most likely be the location where they are going to film most of the show. He further explains the legacy of Cowboys, on how they answer to no one and rely only on their skills and partners. Dan explains that a major theme of the show will be about tradition as tradition is something Cowboys cherish very much.
The main purpose of the show is to revive and increase the culture of the Cowboys and to help people see how rich in culture the Countryside is. There is always something relaxing and soothing about seeing the Countryside.
Cast
Now, we are in for a treat. All 6 episodes of the series are unscripted, which means we get to see the raw and uncut version of Dan Brisby and his team. Just like in his YouTube channel. This is great as it will keep the main aspect of the show is light, Dan Brisby and Cowboys.
Cast members other than Dan Brisby are Donnie, a girl with unparalleled Cowboy skills, Leroy and Joe, the intern. We expect them to be the main cast members; of course, there are going to be others as well, but they are yet to be revealed.
How to be a Cowboy Trailer: Is it out yet?
Yes, the trailer for the show is officially out. The trailer gives a sneak peek inside the show. We can see the contestants doing stunts & blowing up stuff, just what the audience wants. We are also expecting to see some professional bull riding scenes in the show along with some handy tips from Dan Brisby himself.
So, saddle up and get ready for the adventure of a lifetime with Dan Brisby – the Bull Riding Gypsy.