The involuntary manslaughter charges filed against Alec Baldwin have been welcomed by Halyna Hutchins's husband, who has described them as "a comfort to the family." Authorities in New Mexico have stated that Mr. Baldwin and other members of the Rust film crew will face charges related to Hutchins' death on set in October 2021.
In a statement released through their attorney, Hutchins' family thanked the Santa Fe Sheriff and the District Attorney for their investigation and decision to file charges of involuntary manslaughter for the killing of Halyna Hutchins with deliberate indifference to human life.
Further, "Our independent investigation also supports charges are warranted," the statement said. In New Mexico, even the most influential people are not immune to punishment, which has relieved the victim's loved ones. We agree with these charges, will cooperate fully with the prosecution, and sincerely pray that the legal system will protect the public and bring those responsible for breaking the law to justice.
Similar Articles:
Halyna Hutchins Husband: Matthew Hutchins
Matthew Hutchings is a lawyer for the Los Angeles office of Latham & Watkins and is best known as the husband of cinematographer Halyna. His LinkedIn profile claims that after attending USC for his undergraduate education, he went on to Harvard Law School.
They had been married for 16 years and had a son, Andros, now nine years old, when she passed away. A week after the tragedy, Matthew told Insider: "Words fail me; I don't know how to describe this. I'm sorry I can't offer any insight into the current situation's specifics or procedure. I do want to express my gratitude for everyone's support.
I believe it will take some time before we can concisely summarise her life and share it with others. It was reported that Alec Baldwin had breakfast with Matthew and Andros the following morning (Saturday, October 23, 2021).
Baldwin "didn't look good," a witness said, and the rest of the group "seemed sad the whole time." On December 2, 2021, in an exclusive interview with ABC 20/20, he discussed his encounter with Mathew. Alec said he "wouldn't know how to categorize" the emotional gravity of the meeting with Mathew and Andros if he tried to put it into words.
Baldwin stated during the interview, "The guy is overwhelmed with grief." "Occasionally, accidents occur on film sets, but nothing quite like this. An event like this happens only once in a trillion years, "the actor continued.
What Happened To Halyna?
Baldwin killed Halyna on the set of his upcoming movie when he fired a real gun meant to be a prop. According to the sheriff's office, Baldwin shot Joel Souza, the film's director, and Halyna, the film's director of photography, with a prop gun.
The helicopter took the 42-year-old woman to the only Level 1 trauma center in New Mexico, the University of New Mexico hospital, where she died. The 49-year-old Souza was seen and discharged from another facility.
EXCLUSIVE: "My heart sank right away." -Matt Hutchins, husband of cinematographer Halyna Hutchins, on the moment when he had to tell their 9-year-old son that his mother had been killed on the set of the movie "Rust." https://t.co/tL2uv2M6Ca pic.twitter.com/2AooJw4thT

— TODAY (@TODAYshow) February 24, 2022
After further investigation, police determined that Baldwin fired the fatal shot after rookie armorer Hannah Gutierrez-Reed and Assistant Director David Halls had last handled the gun. It was reported exclusively by The Sun in October 2021 that Gutierrez-Reed and Halls could be charged with involuntary manslaughter, based on information provided by Leslie Y. Garfield Tenzer, a professor at Pace Law School.
Halyna Hutchins' family is suing Alec Baldwin on February 15, 2022, for a "reckless" shooting death on the set of Rust. Baldwin and the other defendants are accused in the lawsuit of "failing to perform industry-standard safety checks and follow basic gun safety rules while using real guns to produce the movie Rust, with fatal consequences."
What Has Alec Baldwin said About The Incident?
Baldwin initially responded to the news via Twitter, writing, "There are no words to convey my shock and sadness regarding the tragic accident that took the life of Halyna Hutchins, a wife, mother, and deeply admired colleague of ours."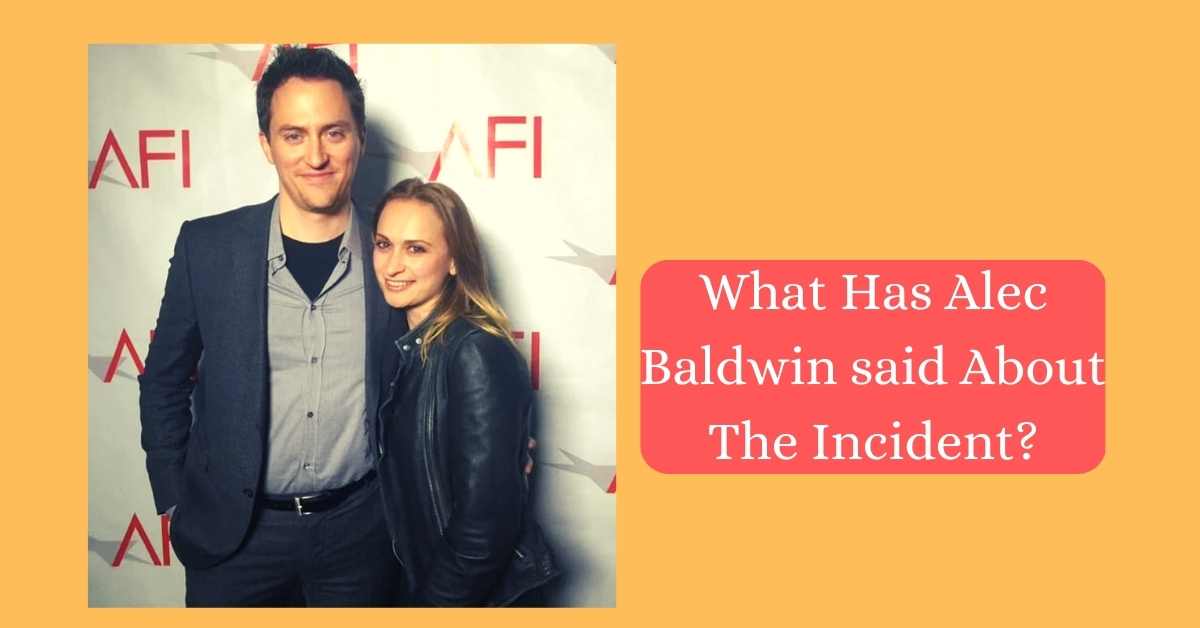 He continued, "My heart is broken for her husband, their son, and all who knew and loved Halyna, and I am in touch with him, offering my support to him and his family. I fully cooperate with the police investigation to address how this tragedy occurred." "He concluded.
Baldwin appeared to be a little tense in TMZ footage from a separate interview conducted on October 30, 2021, while speaking next to his wife, Hilaria. While fighting back the tears, Baldwin had called Halya his "friend" and admitted that he had taken her and Joel out to dinner on his first night on set.
"We were close friends. I took her out to dinner with me and the director, Joel, on the day I flew into Santa Fe to begin filming "…he made the following remark. We were a well-oiled filmmaking machine until this terrible thing happened.
After the reporter asked them about the shooting but failed to mention Halyna, the couple became angry. Hilaria snarled, "Her name is Halyna." Considering the time you've been waiting for us, you ought to be familiar with her name.