Fear Street 4: According to reports, Netflix's upcoming installment in the Fear Street saga has hired a director. Fear Street is a popular series of young adult horror novels from Goosebumps author R.L. Stine, originally published between 1989 and 1999 before being revived in 2014.
They were adapted into a trilogy of live-action films released by Netflix over three consecutive weeks in the summer of 2021, telling a series of related supernatural slasher stories in 1994, 1978, and 1666 in the cursed small town of Shadyside.
According to Above the Line, director Chloe Okuno is now attached to the next film in the Fear Street franchise. So far, there are no further details about the project beyond the fact that original producers Peter Chernin, Jenno Topping, and David Ready are returning. There is no word as to whether this is one film or another trilogy or whether any surviving characters will return.
Read More:
When Will Fear Street 4 Be Out?
The original trilogy was shot consecutively from March 2019 to September 2019, with a release date in theatres set for June 2020. Netflix bought the trilogy when the movies were pulled from the release schedule due to the ongoing global situation.
After being delayed for nearly a year, the three parts of the trilogy were released on July 2, July 9, and July 16. We probably won't see the fourth film until at least 2022, and even that seems optimistic unless filming begins soon.
July 2023 seems safer if they want to stick to the summer release schedule. Of course, if they decide to go for the TV series route for the next Fear Street installment, that'll affect production times, and we might be waiting a bit longer.
What Happens In "Fear Street 4"?
The novels by R. L. Stine serve as the inspiration for the trilogy. The Goosebumps books he wrote were turned into a TV series and a film starring Jack Black. However, Fear Street is not registered with young readers in mind like the Goosebumps books.
Three movies from the Fear Street book series (set in the years 1994, 1978, and 1666) have been made. The story centers on a group of teenagers in the made-up town of Shadyside as they try to outlast a witch's curse on their hometown. Someone new to the city carries on the killing curse from the previous one.
To learn more about the origins of the deadly curse that has plagued the town for centuries, the protagonists of the latest film, Fear Street: 1666, travel back in time to the year 1666 (hence the title). Especially after the disappearance of the book of spells, this development has piqued fans' interest in a potential fourth film. Is a fourth movie in the works?
FEAR STREET 4 movie update.https://t.co/H4AkHxaHpJ

— R.L. Stine (@RL_Stine) December 17, 2022
Is Season 4 Of "Fear Street" In The Works?
The post-credit scene wasn't just poking fun at the trilogy's fans, according to the director and co-writer Leigh Janiak, who spoke with Collider. The director stated that there are "ideas" for continuing the Fear Street franchise after the initial three films.
In the interview, Janiak discussed her plans to make Fear Street a horror-themed Marvel Cinematic Universe. Since the movies are adapted from R. L. Stine's novels, there is a wealth of material to draw from. Film adaptations of Stine's Fear Street books share canon with the original 30 stories.
However, everything rides on Netflix's decision about whether to renew the show. Release dates for all three films in the trilogy were initially set for June 2020. The original plan was to release the movie simultaneously, but since that didn't happen, Netflix bought the trilogy and delayed the premiere by a year.
While we would love to see Fear Street 4 arrive this year or next, Netflix has yet to confirm production on a fourth season. If a fourth film is in the works, audiences must be patient for a while longer.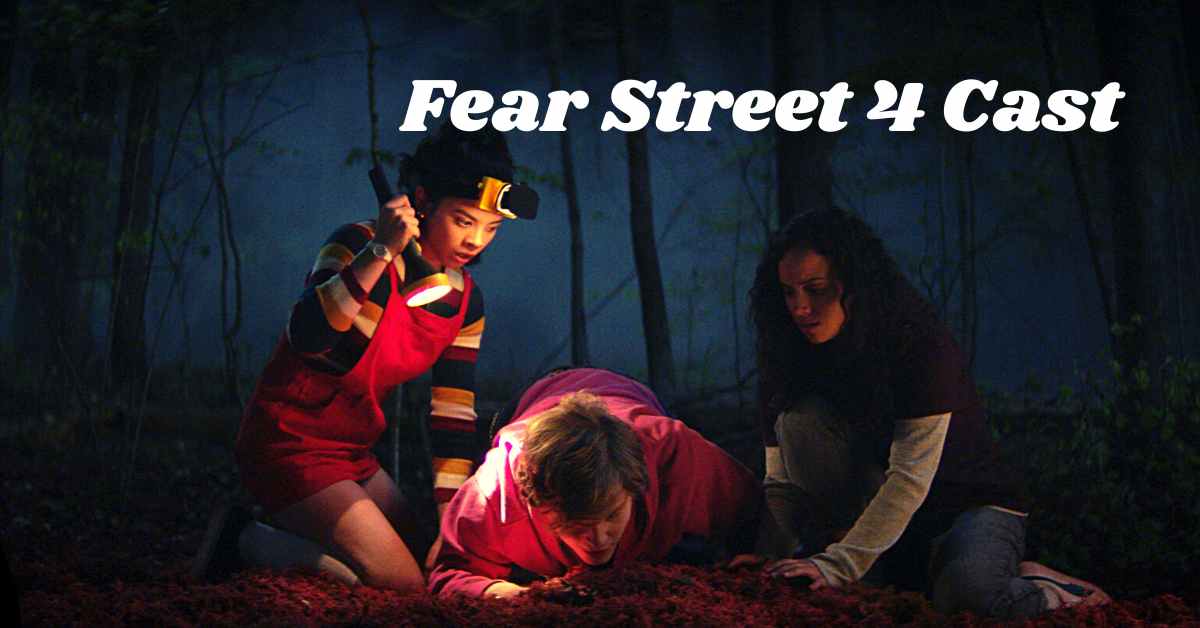 Fear Street 4 Cast: Who's Coming Back For Fear Street 4?
If the next Fear Street installment picks up directly from the third movie's cliffhanger, only a handful of characters could return. By the end of Part 3, only Deena (Kiana Madeira), Sam (Olivia Scott Welch), Ziggy (Gillian Jacobs), Josh (Benjamin Flores Jr), Martin (Darrell Britt-Gibson), and Mrs. Lane (Janeane Garofalo) remain alive (Jordana Spiro).
A new curse plaguing Shadyside could quickly draw them all in, but that would be too much like the first three books in the series. We anticipate that the next Fear Street film or TV series will take place in a different era, with Janiak already planning for this possibility.
She told IndieWire, "I really started getting excited about a '50s slasher movie, which I haven't seen and what that means," she elaborated. As a horror fan, I think it's cool to consider the different periods and possibilities they present. Return appearances are possible despite the trilogy's third installment taking place in 1666.
When Can We Expect To See A Trailer For Fear Street Season 4?
Considering that the production on Fear Street 4 hasn't even begun, there probably isn't any footage to use in a trailer. There is currently no online trailer for Fear Street 4.
For the time being, the Netflix binge-watching option is your best bet if you want to catch up on this trilogy. In addition, Netflix has released this unique behind-the-scenes look. In its entirety, the Fear Street trilogy can be viewed on Netflix.