The political thriller Bodyguard featuring Richard Madden and Keeley Hawes topped charts and broke records as soon as it got released. The show pulled in tens of millions of viewers every week. And apart from it, it broke the record for the most-watched TV drama piece. Since the first season was such a hit, should viewers be expecting a Bodyguard Season 2? Will the cast remain the same? Will season 2 be airing soon? Before we get into the details of season 2, let's do a small recap of season 1 to freshen our memories of the spectacular TV show. 
The plot of Season 1 
The show pulls us in a trance from the first episode, which features David Budd, the main character, as an Afghanistan veteran with untreated PTSD. He currently works for London's Metropolitan Police Service as a Principal Protection Officer (PPO), a bodyguard. After safely talking down a suicide bomber. He gains immense popularity among his superiors and gets promotion to protect the controversial, right-wing Home Secretary, Julia Montagu. Her political maneuvering and unpopular opinions put her at risk, making the job a high-stress one for David.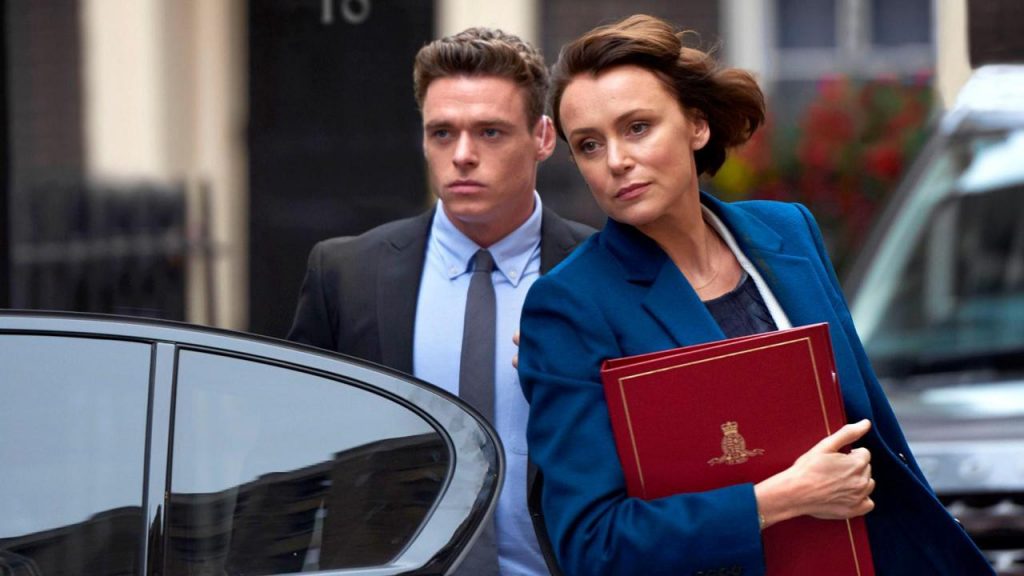 Eventually, all the stress and conspiracies trigger his PTSD to the front, and everyone asks him to get help. But he's a man on a mission and doesn't have time for his own needs. Julia dies in a terrorist bombing, and the blame is put on David. He is bound to unravel a complex conspiracy involving police corruption and organized crime to clear his name.
Where to watch Season 1?
If you still have not watched Bodyguard Season 1, let us tell you that you are missing out! The spectacular plot, high end cast and superior production makes it a must-watch for every person who loves thriller! We recommend watching the series on Netflix to really enjoy the show in premium quality. The season consists of approximately 6 one hour episodes.
Is Bodyguard going to have a Season 2?
Bodyguard Season 2 is inevitable due to the outstanding ratings and reviews. The talk for the new season has been going on since 2018 when Mercurio (the writer and creator) mentioned in his interview with the BBC that season 1 was just the beginning.
Although we do not have an official announcement, Mercurio has hinted that there will be as many as four seasons of this alluring political thriller. The huge delay is being caused due to the busy schedule of both the creator and the star. Mercurio has been busy with his upcoming tv series, Line of duty. The ongoing pandemic has affected the production of his latest work, leading to delays in both the release of Line of Duty and Bodyguard Season 2.
Will Season 2 be airing soon?
Without an announcement, we really have hints and clues, making it impossible for us to know whether season 2 will be airing soon. On the bright side, the hints and clues have made it clear that a season 2 should be expected, so let's not get our hopes down.
Who will be recast in Season 2 of Bodyguard?
The star is obviously going to remain the same, which means that we can expect to see Richard Madden as David Budd in the new season. We also expect the following characters and actors to make a return.
Gina McKee as Cmdr Anne Sampson
Sophie Rundle as Vicky Budd
Nina Toussaint-White as DS Louise Rayburn
Ash Tandon as DCI Deepak Sharma.
Mercurio has implied that, like the Line of Duty (his new show), Bodyguard may also feature a new supporting cast every year, so viewers should be prepared to see some new faces in the show.