Are Shannon And Josh Still Together? Almost immediately after the Season 4 finale of Love Island USA aired, alum Shannon St. Clair responded to a fan who thought she and Josh Goldstein had broken up by posting in the comments section of a post made by Deb Chubb.
Like Shannon and Josh, the fan predicted that Deb and her companion Jesse Bray wouldn't last long after the show ended. For her part, Shannon said that she and Josh are still together "almost a year later." 
After dating for 10 months, the couple decided to end things in June 2022 because she wanted to return to Pennsylvania and he wanted to remain in Florida. After breaking up, they did not share any more photos on Instagram, suggesting that they are still living apart.
Read More:
Josh and Shannon 'Love Island USA' Journey
Josh and Shannon met on the third season of Love Island in the United States in July 2021, and they started dating right away. They were inseparable and made it through numerous trials together, such as a newcomer named Aimee Flores moving into the villa.
A night alone in the Hideaway Suite cemented their relationship after he asked her out on a date and she said yes. They were on track to become America's favorite couple when his sister tragically passed away on Day 31.
Are Shannon And Josh Still Together?
After relocating to Florida in February 2022 and becoming instant celebrities because of their adorable on-screen chemistry, the much-loved pair called it quits in June of that year.
They released a joint statement reading, "We adore this life we've built together, but sometimes timing is everything." They continued, "We will always love and care for one another and remain friends, but at this moment, we've decided to go our separate ways." 
The individuals closest to us know that we rarely got into fights, so there's no bad blood. Since we are the best of friends, we are always rooting for one another's happiness and success. But only four months after they officially split up, the pair said they were trying to make things work again.
In October of that year, Shannon posted a TikTok video of herself and her boyfriend cuddling, "When you tryna keep your relationship private but can't keep hiding each other forever."
A lot changed after Josh and Shannon's night in the Hideaway. Especially if you watched that episode with your parents. 👀 #LoveIslandUSA pic.twitter.com/kOGcrIlsEV

— Love Island USA (@loveislandusa) July 24, 2021
Shannon And Josh Announce Breakup
After almost a year together, Love Island USA's Josh Goldstein and Shannon St. Clair have called it quits. As soon as viewers saw them together on Love Island USA, season 3, they fell in love.
They hooked up at the third season premiere on the strength of a single impression, but it proved to be a lasting one. Josh and Shannon grew inseparable during their time on Love Island USA, and their connection has only continued to flourish since then.
Shannon and Josh kept Love Island USA followers up to date on their relationship via social media when they left the villa early to visit Josh's family in Massachusetts. Shannon and Josh have been talking about moving in together to Florida for months, keeping Love Island USA viewers up to date on their love.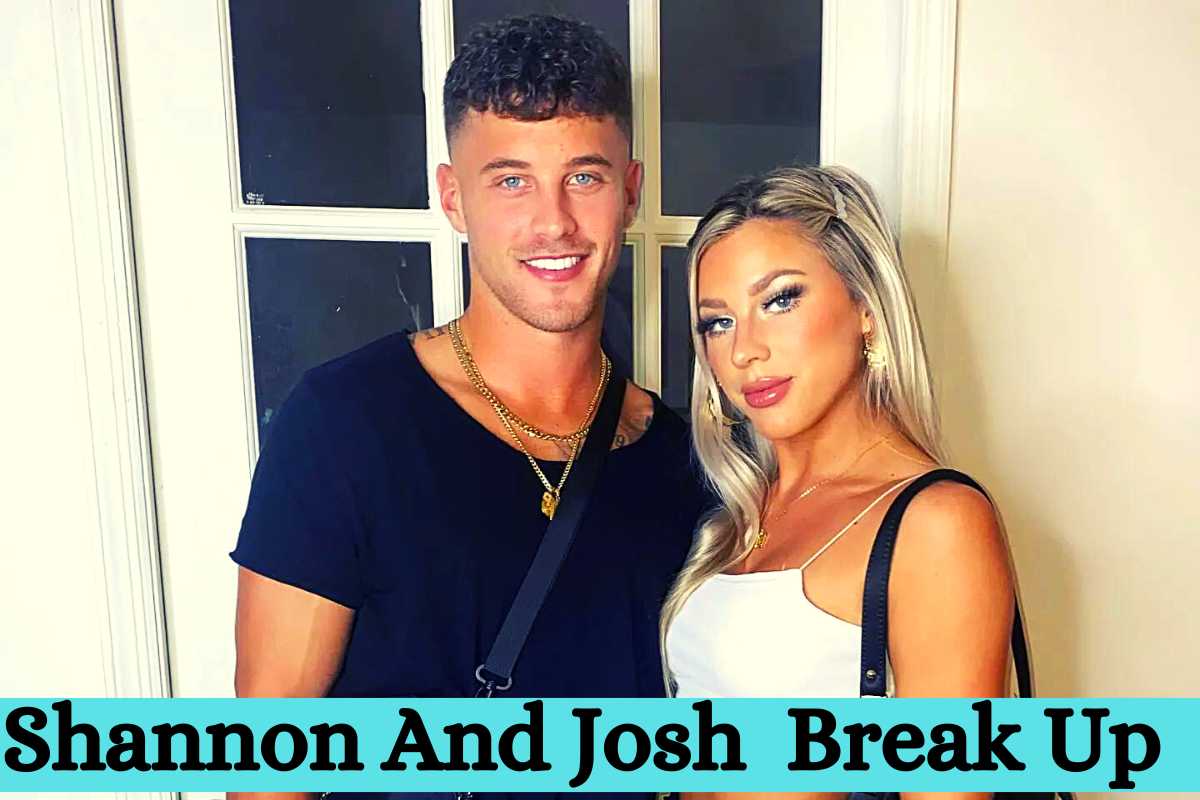 Josh and Shannon's intentions for 2022 were never in doubt. With the start of a new year, Shannon and Josh appear to be putting their plans into motion. Josh and Shannon have spent the first few days of 2022 in Florida, as seen by the photos they have posted to Instagram. 
In particular, they have visited Boca Raton and Siesta Key. Josh stated that he had set his phone to "do not disturb" mode in his post. Meanwhile, Shannon posted, "I can get used to this."
Though the timing of this Love Island USA couple's planned move-in together remains hazy, there's no disputing that they're making arrangements and possibly even hunting for apartments.  Although Shannon has hinted in an online post that she would like to settle near Boca Raton, the location of their future residence remains a mystery. 
Perhaps by the time this vacation is over, Josh and Shannon will share their destination choice.  If not, they may need more time to think it over. Love Island viewers won't mind keeping tabs on this couple as long as they're content and successful. 
Although Shannon and Josh did not make it to the Love Island finale due to Josh's sister's untimely death, they are still one of the most resilient couples to ever appear on the show. Only two couples remain together after Love Island USA, and Josh and Shannon are one of them. They should be able to settle down in Florida together as soon as possible.