One of the most notorious and chaotic franchise romances, Angela Deem and Michael Ilesanmi of 90 Day Fiancé constantly leave fans guessing as to whether or not they are still together. Michael and his wife got married in his home country of Nigeria two years before the global pandemic and subsequent visa issues forced them apart.
Many people in 2022 believe Angela and Michael are together based on online evidence, despite the fact that they are being deliberately vague about their relationship status. Must See-Are '90 Day Fiance' Jesse And Jennifer Still Together? 
Angela and Michael's 90 Day Fiance Journey
Angela and Michael never seemed to be able to trust each other and were at odds from the start. The two of them were unable to communicate effectively and frequently fought over nothing. But despite fans' predictions that the couple wouldn't last, they tied the knot in a picturesque ceremony in Michael's native Nigeria.
Even though Angela returned to the United States and applied for her husband's visa, it was delayed because of the Covid-19 pandemic, and that was just the beginning of their troubles.
Is Angela And Michael Still Together 2022? Is Angela And Michael Still Married? https://t.co/c5w6PwrptY

— st sane ozulumba (@StsaneBlogger) September 26, 2022
Unfortunately, the physical separation drove a wedge between the couple, and an explosive fight broke out during the season six tell-all of "90 Day Fiance." Michael's relatives said in the episode that instead of getting plastic surgery and losing weight, Angela should have tried to have a child.
The Nigerian partner was able to defuse the situation and get the marriage back on track despite the fact that the latter took the attacks personally. Despite this, the problems persisted, and by early 2022, talk of a breakup was everywhere.
According to Angela, she frequently wired Michael money for food and bills, but his demands grew steadily larger over time. Further, she claimed that he had asked for money from her around the holidays in 2021, and when she refused, he had reactivated his Instagram account as retaliation.
Angela and Michael have been using a joint social media account ever since they got together, so his retaliation hit particularly close to home. When he asked for $5000 to close the account, Angela became enraged, and the two got into a heated argument while yelling at each other over a video call.
Is Angela And Michael Still Together 2022?
Angela and Michael have done everything in their power to keep fans of the 90 Day Fiancé franchise guessing about their relationship status. On the other hand, it's highly likely that they're both currently working on new material for the franchise together.
For her abusive treatment of Michael, many 90 Day Fiancé viewers have called for Angela to be removed from the series. After two years of waiting, Michael is presumed to have been granted a marriage visa and has since joined Angela in the United States.
Angela and Michael may enjoy keeping fans guessing as to whether or not they are together because they are rumored to be working together in the film industry. Angela's social media accounts, however, do reveal some information about her relationship with Michael.
Last week, the American grandma posted a tribute video to her relationship with Michael, prompting many viewers to wonder if the couple was still together. Many of Angela's fans thought she had to keep her relationship status under wraps until what she filmed with Michael aired, so she kept them guessing by neither confirming nor denying rumors about their status.
The post, however, strongly suggested that Angela is still with her husband, if not still in love with him. However, some viewers have recently called out Angela for appearing in a photo with yet another attractive plastic surgeon. Angela's past relationship with her plastic surgeon, who appeared on Happily Ever After, was the source of infidelity rumors.
When viewed as a whole, Angela and Michael's relationship from 90 Day Fiancé seems as tumultuous as ever. Viewers are concerned that Angela will not make an effort to alter her personality now that she is fixated on it exclusively.
And in the meantime, Angela and Michael probably still have trust issues. The couple, however, appears to be unable to separate from one another. Many viewers believe Angela and Michael are still together and will feature their life in the States in future 90-Day Fiancé franchise content like a new season of Happily Ever After.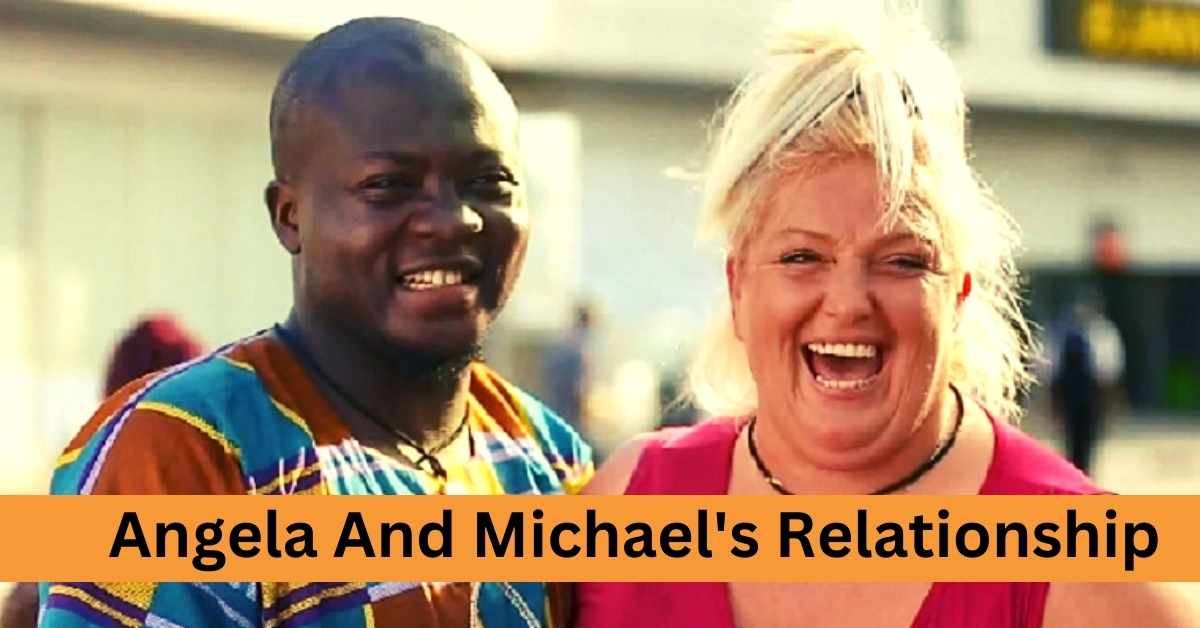 Angela And Michael Relationship Status
Michael and Angela's relationship has always been tense. It doesn't help that Angela is decades older than Michael, but that she still can't seem to shake her feelings of envy. But Michael is determined to start a family of his own.
Angela, who is over 50, intentionally lied to Michael about her fertility and her desire to start a family with him. When Michael and his family found out that Angela had spent their savings on a drastic plastic surgery makeover instead of fertility treatments, they were devastated.
As a result, by the end of 90 Days to a Happy Marriage, it appeared that Michael and Angela, who had been dating long-distance, had broken up. There have been conflicting reports as to whether or not they are actually married since then.