Makeup tycoon Jeffree Star has been hinting for days that he is seeing someone new, and many have speculated that this someone is a current NFL player. Star, now one of the most popular makeup artists on social media, started out as a musician on Myspace and YouTube before transitioning into the beauty industry.
Star has been embroiled in a number of high-profile feuds with other industry heavy hitters, including James Charles, Tati Westbrook, Kylie Jenner, and Kim Kardashian. However, he and his ex-partner Nathan Schwandt were a public couple until their split in 2020. Star now has a new love interest, however, her admirers have no idea who it is.
You may find more information on related subjects by clicking the link below:
Who Is Jeffree Star Dating In 2023?
Jeffree Star has teased a number of his lovers over the years, and the year 2023 is no exception. The 37-year-old expert in all things beauty first hinted at a new romance on Instagram in January. Initially, he shared a photo of himself and his "NFL boo" aboard what seems to be a private jet. He announced his move from Los Angeles with the tweet, "Goodbye LA, time to spend time with my #NFL boo in Wyoming."
Goodbye LA, time to spend time with my #NFL boo in Wyoming 🏈 pic.twitter.com/wgOuPP4GZy

— Jeffree Star (@JeffreeStar) January 27, 2023
In 2020, after selling his mansion in Hidden Hills, California, Star relocated to Casper, Wyoming. A few days later, he uploaded yet another photo to prove his new man's height. His team may not have made it to the Super Bowl, but he's 6'6″ and plays great in bed, as the tweet's description puts it. Star's reported NFL boyfriend's identity remains unknown as of this writing.
View this post on Instagram
Who Has Jeffree Star Dated In The Past?
When Jeffree and longtime partner Nathan Schwandt broke up in early 2020, they left a trail of broken hearts in their wake. During their five-year romance, the famous couple fostered several canines and shared a $14.6 million mansion. But it wasn't long before Jeffree forgot about it. Jeffree revealed that he was single but dating someone in his August 2020 video "Addressing Rumors About Me While Testing New Makeup."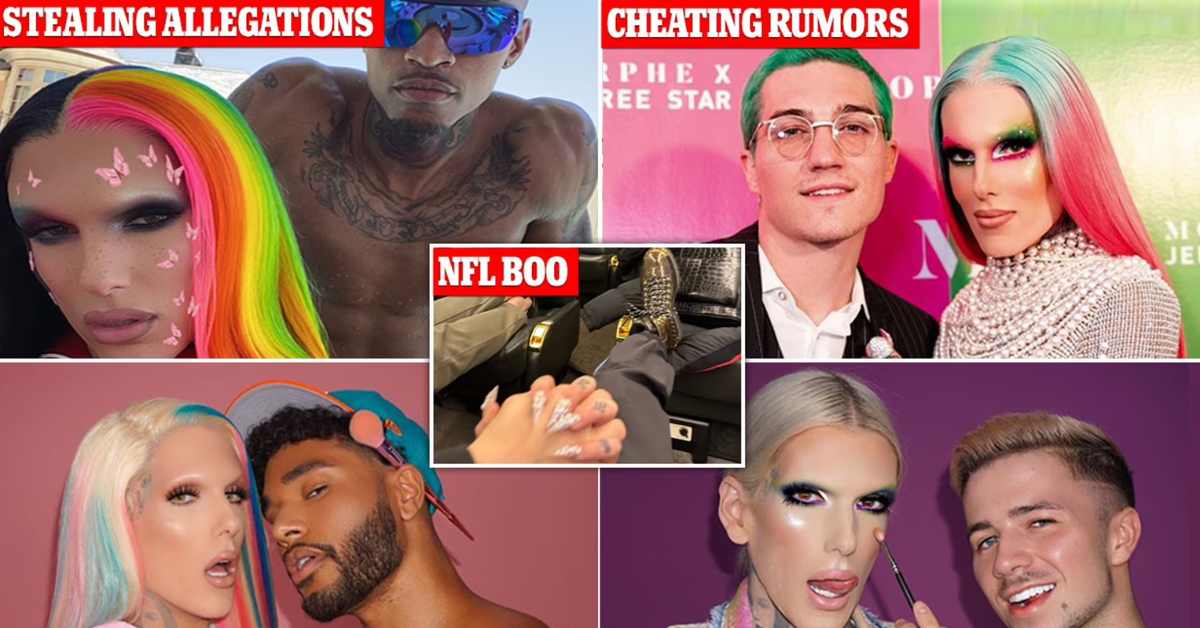 Jeffree also shared a snapshot of himself straddling an unidentified man a few days after the video went up. Despite the fact that Jeffree didn't reveal the identity of his new lover at the time, the man in the photo was immediately recognizable due to the large number of tattoos he sported. Quick detective work pegged the individual as NBA great Andre Marhold.
Unfortunately, they didn't last long together. A month after breaking up with him, Jeffree accused his ex of theft. After they broke up, he was speculated to be seeing Trisha Paytas's ex-boyfriend, Sean van der Wilt. In February 2021, they were rumored to be dating, although it is unknown when or why they broke up.
Please visit theimportantenews.com if you are interested in reading stuff that is pertinent to your needs.