Bianca Censori Net Worth: Bianca Censori works as an architectural designer for Kanye West's Yeezy brand. In the following November of the year 2020, she started working for the firm. After finishing high school, she launched her jewelry line, Nylons Jewellery, which she ran while pursuing a degree in architecture at the University of Melbourne.
She worked as a design consultant for a year after finishing school and then spent the next three years as a student architect. After completing her master's degree in Australia in 2020, Bianca relocated to Los Angeles and began working for Yeezy the following year.
On Friday, January 13, 2023, rumors began circulating that Bianca Censori had secretly married Kayne West, a famous American rap artist, and music executive. When exactly they first met is a mystery.
TMZ reports that Kayne West and Bianca are married, but their union is not legally recognized because they have not yet applied for a marriage license. As they arrived at the Waldorf Astoria in Beverly Hills, Kayne West was reportedly wearing a wedding ring as a sign of his commitment to his new wife, Bianca.
Read More:
Who's Kanye West's New Beau, Bianca Censori?
News of Kanye West's rumored secret wedding to Bianca Censori made headlines almost immediately. His architecturally trained 27-year-old former brunette employee at Yeezy is now a blonde.
According to her LinkedIn profile, she has been a designer at his company for more than two years, starting in November 2020.
After finishing high school, she launched her jewelry line called Nylons. In an in the interview, the recent grad from the University of Melbourne discussed her company, stating,
My first jewelry-making experiments involved mesh, crystals, and extremely basic thin chokers. I started making a little money from selling them, which snowballed from there. I needed to keep making art after I became an architect, so I kept making jewelry on the side. Eventually, it became a successful business.
She originally hails from Down Under but has made Los Angeles her home. Previously, she had stints as a design consultant at Kelektiv and an intern at DP Toscano Architects before landing at Yeezy. Her Instagram account is currently dormant.
There's no denying that West's supposed girlfriend is a creative type, but she has a long way to go before she can compete with the beauty mogul. The multi-billion-dollar Kardashian empire includes businesses as diverse as video games, cosmetics, and books. According to reports from last year, the value of her SKIMS has increased by a factor of two, rising to a staggering $3.2 billion. Indeed, she does come from the Kardashian family.
How Did Kanye West and Bianca Censori First Meet?
On Monday at the Waldorf Astoria Beverly Hills, the Yeezy rapper was spotted getting cozy with Censori, creating headlines about the new alleged couple.
It appeared that she was the same woman who had been seen entering the hotel with him earlier this week. The mystery surrounding her identity began to thicken when Kim Kardashian's ex-husband was spotted showing off his wedding ring upon their arrival for dinner.
Rumor has it that they have secretly exchanged vows with each other, despite not having legally married yet because they haven't filed a marriage certificate. There is no record of when they first met, but the 27-year-old designer's employment at the firm is a likely candidate.
Bianca Censori Net Worth In 2023
Bianca Censori's wealth is estimated to be $2 million. As an architect and jewelry designer, she has a very lucrative career.
Resources and Residence of Bianca Censori
Censori told i-D, a British bimonthly magazine dedicated to fashion, music, art, and young culture that she was 21 years old and in her third year of study for architecture in Australia in 2016, according to reports from ET Online. She also spoke about her jewelry business, Nylons, which she said had a downed website.
She also discussed the difficulties of maintaining drive and focus while pursuing a career in the fashion industry. Censori appears to have deleted her Facebook, Instagram, and LinkedIn profiles after news of her rumored marriage to West gained attention. Vogue published a brief interview with her in June 2022 with the headline "12 globetrotting creatives on the magic of working from Australia."
The clothing store's article referenced Censori's Instagram, which is now inactive. The luxurious home and car collection and the lavish gifts to friends and family that Ye enjoys are all consistent with his abundant wealth. He and Kim Kardashian, to whom he was married from 2014 to 2022, made some purchases.
Bianca Censori Bio, Wiki, Husband, Career, Net Worth 2023, Age, Height https://t.co/etRosUrfg9

— Newsd (@GetNewsd) January 14, 2023
Some examples include a $1.2 million armored Dartz Prombron SUV, a $1.6 million Lorraine Schwartz diamond engagement ring, and two additional 20-carat Lorraine Schwartz diamond rings that cost roughly $4 million. He and Kim were joint owners of a mansion and other property in Hidden Hills, California. The powerful couple spent nearly $1 million on beds alone for their Bel-Air estate and another $750,000 on gold-plated toilets.
The Profession Of Bianca Censori
Bianca Censori was already making waves as a promising young designer in Melbourne's architectural community before the news of her "marriage" to rapper Kanye West made her a household name overnight.
According to AMP The Age, former DP Toscano Architects boss Joe Toscano recalled being taken aback by Censori's 2020 announcement that she would leave the firm to join Kanye West in his Yeezy clothing line. But he reassured her that he had faith in her ability to lead in such a prominent role.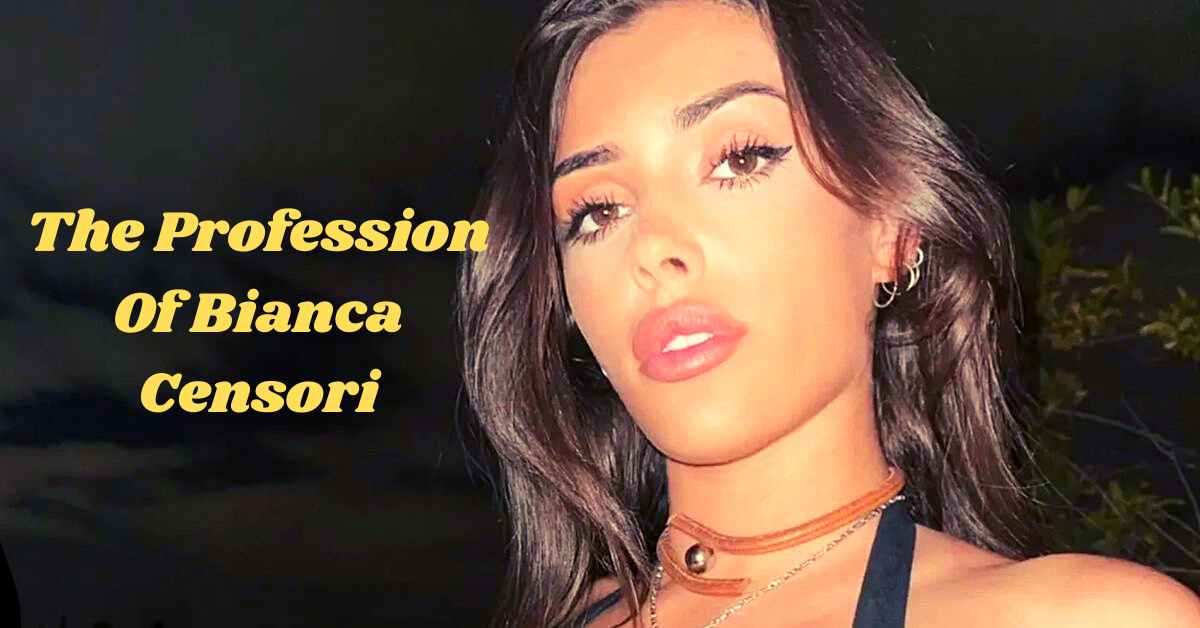 "This was a shock because she was so new to the field… Not because I doubted her ability to pull it off, but because it happened so suddenly and unexpectedly, "As Toscano put it. "To enter such a massive organization at such a young age is truly remarkable. She made an impression on Kanye West, and she did so thanks to her considerable talent."
For three years, Censori contributed technical drawings for various construction projects and interior design for a sizable apartment complex to the Collingwood architecture firm. According to Toscano, the now-28-year-old and the architect met for the first time when he was asked to review her and her classmates' work during their third year of the Bachelor of Architecture program. He said she would "leave a difference" in the industry, even though Censori's career was starting.