Are Mike And Ximena Still Together? It was clear from the beginning that Ximena Morales Cuellar and Mike Berk's relationship on 90 Day Fiancé: Before the 90 Days was doomed, but many viewers still hoped against hope that they would be able to save their marriage.
After reconciling following their breakup, the 90-Day Fiancé franchise couple eventually went their separate ways again. In 2022, Mike and Ximena lead very different lives after their final separation on 90 Day Fiancé.
Fans of 90 Days Fiancé were introduced to Mike, a seemingly sweet man from New York, who had fallen for the single Colombian mother, Ximena, on an international dating app. But it turned out that Ximena was a cam girl when she and her ex-boyfriend first met.
Mike, despite his reservations, was eager to wed Ximena and become a stepfather to her two young sons. Despite this, she frequently expressed disgust at his uncleanliness and despicable behavior. The nastier side of Mike's personality and his inability to accept that he wasn't the one for Ximena led to multiple breakups.
Read More:
How Did Mike And Ximena From "90 Day Fiance" First Meet?
In December of 2021, Mike And Ximena were introduced to viewers on the fifth season of 90 Day Fiancé: Before the 90 Days. Mike, 34 at the time, was an IT support technician and volunteer firefighter in Thiells, New York. He said he hadn't had much relationship success and that his last serious girlfriend was in high school.
Since he wasn't getting any takes in his current location, he decided to try dating apps in Colombia, where he almost immediately got a match with Ximena. At 24, Ximena was a manicurist and the sole caretaker of her two young children. Mike recorded his journey from the United States to Pereira, Colombia, to meet her face-to-face. 
While it appeared that Mike And Ximena were meant for each other, they eventually ran into problems, such as Ximena's secret that she could not have any more children because her tubes were tied. Ximena confronts Mike about his bad habits, such as farting and leaving his dirty clothes on the floor.
Fans were already doubtful of the Colombian beauty after she told them that Mike had been covering her housing costs and furnishing her apartment with his money during their time together. According to outsiders, she only cared about him for his money and wasn't truly invested in the relationship.
'90 Day Fiance: Before The 90 Days': What Happened?
It looked like the couple could work through their problems, and on Mike's last night in town, he proposed in front of a charming backdrop he had created especially for the occasion. He asked Ximena to marry him during dinner with her children and other close relatives, and she enthusiastically accepted.
However, it appears that not everything ended happily. In a February episode, Mike talked about the concerns he had about his new fiancée after returning to the United States. Mike expressed concern about Ximena's behavior toward his parents and grandfather, saying, "Something seems a little strange with Ximena. She's just growing a little bit more distant."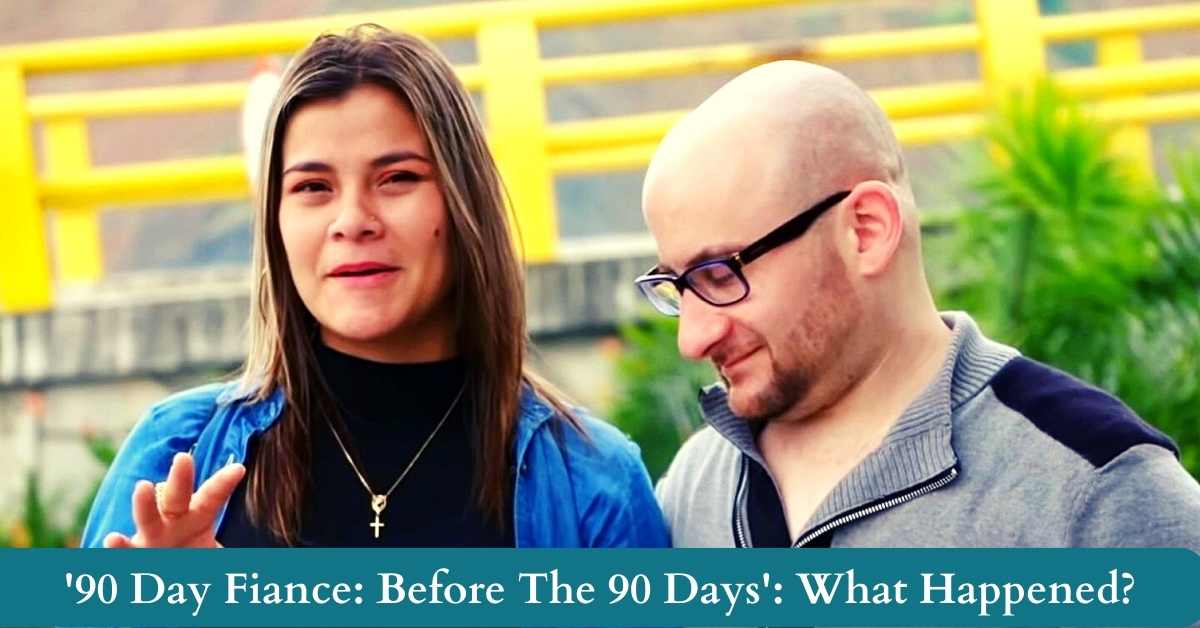 "Are you still giving that woman money?" Dad had to ask. Mike was asked if he would pay for his girlfriend's breast augmentation. Mike's dad chimed in, "I think that should stop." Mike admitted, "I need to return to Colombia because Ximena hasn't been acting like herself recently." Ximena was distant and unfriendly when he arrived.
Are Mike And Ximena Still Together?
So far as we can tell, Mike And Ximena are still an item despite widespread rumors to the contrary. Not many points to a happy partnership, and Mike may be the only one putting forth the effort required to do the marriage work. The couple's breakup was initially thought to be precipitated by Ximena's dislike of Mike's way of life.
The Colombian woman appeared repulsed by her boyfriend, and the couple's frequent arguments likely didn't help matters. On the other hand, Mike was unwilling to acknowledge the problems and insisted that Ximena was the love of his life despite the apparent evidence to the contrary.
Mike was candid about his feelings for Ximena and said he was convinced she was genuine after introducing him to her kids. Mike and Ximena appear to be going strong at the moment. They're both very engaged on social media, frequently following and commenting on each other's posts.
View this post on Instagram
Unlike Mike, Ximena does not appear to have an Instagram photo of the two of them together, suggesting that she is more reluctant to share her personal life online. On the other hand, Mike is fond of updating his profile with pictures of the two of them and, to help Ximena understand his feelings, often adds endearing captions written in Spanish. 
Plus, the native American enjoys leaving comments on Ximena's Instagram posts; Mike recently went a statement that, when translated, says, "I love you, honey." Ximena, a mother of two, has also done her part to show her devotion to Mike by tattooing his name on her wrist. 
Mike was the first to speak out against his partner's online bullying, while skeptics mocked her for taking such a drastic step. Given that the couple appears committed to one another and is making significant efforts to resolve the many problems that have plagued their relationship, we hope for the best for them in the coming years.