In an unexpected turn of events, Mark Zuckerberg, the CEO of Meta, has responded to Elon Musk's challenge, expressing his readiness to engage in a high-stakes showdown. The clash of tech titans has garnered significant attention, with Zuckerberg stating that while he's eager to take on Musk, he remains cautious about the details surrounding the proposed event until they are officially confirmed.
The rivalry, which has captured the imagination of the public, began when Musk recently declared that the impending battle would be broadcast live on both his platform, X, and the rebranded Meta. He cryptically alluded to the spectacle as a journey back in time to "ancient Rome," conjuring up images of gladiatorial combat and grandeur. However, Italy's culture minister swiftly intervened, asserting that the plans were far from being finalized and that the event would not take place in Rome.
Zuckerberg, in response, conveyed his surprise at the additional information provided by Musk, emphasizing that he was unaware of many of the specifics being touted. "I love this sport and I've been ready to fight since the day Elon challenged me," Zuckerberg candidly admitted.
Post by @zuck

View on Threads
He cautioned against placing too much credence in Musk's claims, asserting that any concrete updates would be shared directly by him. Until then, Zuckerberg advised treating Musk's statements as preliminary conjectures.
The roots of this face-off trace back to June, when Musk initially floated the idea of a cage match between the two tech moguls. Zuckerberg, who has embraced martial arts training and even engaged in Jiu Jitsu competitions, has exhibited a willingness to partake in the challenge right from the outset. Despite their apparent enthusiasm, the proposed match has faced delays in materializing. It's worth noting that Zuckerberg reportedly suggested August 26th as a potential date for the contest.
However, the prospect of the bout taking place anytime soon appears uncertain. Musk recently disclosed that he would require a few months to recover from minor surgery on his right shoulder blade. Consequently, any potential match between the two leaders may be postponed indefinitely.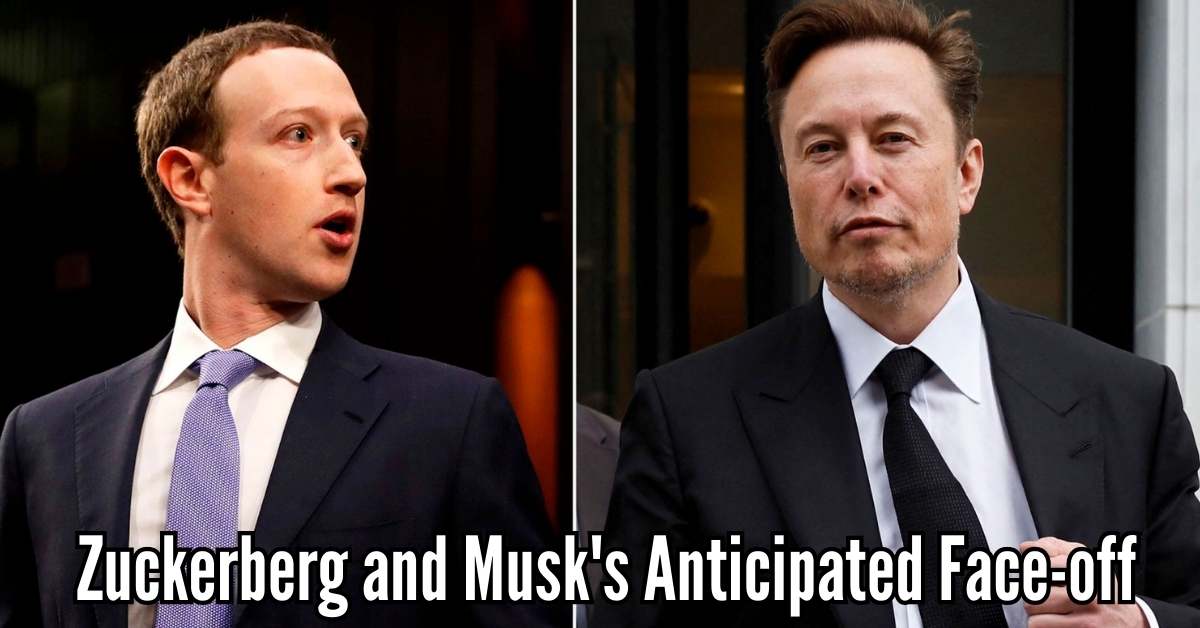 Do you know that, in an unexpected turn of events, social media personality Lil Tay has been discovered to be alive and well? Tay's family has issued clarifying the situation in response to the recent uproar surrounding her alleged de@th:
Zuckerberg did offer a glimmer of hope for fans eagerly awaiting his next venture into the world of combat sports. He hinted at the potential for a future fighting event, whether or not Musk is involved. The Meta CEO revealed his intention to collaborate with professional organizations like the UFC or ONE Championship to ensure a well-executed and captivating spectacle that shines a spotlight on top-tier athletes. This approach aims to elevate the competition to a level that resonates with both enthusiasts and connoisseurs of the sport.
To amplify his dedication to this endeavor, Zuckerberg even shared a snapshot from one of his training sessions, conducted in an octagon set up within the confines of his own backyard. The image underscores his commitment to preparation and highlights his aspiration to step into the arena as a formidable contender.
As speculation continues to swirl around this intriguing saga, one thing is certain: the clash between Zuckerberg and Musk, whenever it materializes, promises to be a momentous occasion that transcends the realms of technology and business, captivating audiences worldwide and, in the process, offering a unique blend of competition and camaraderie between two of the most influential figures of our time.