Zack Snyder is reported to be making a new sci-fi film for Netflix. The movie will be known as Zack Snyder's Rebel Moon. Apparently, Zack Snyder is back with a new movie that's inspired by not only Star Wars but also Kurosawa. So the new movie is going to be a major hit.
This is not Snyder's first movie on Netflix. He made his debut as a Netflix filmmaker with the movie "Army of The Dead." It was a zombie thriller.
When this news was confirmed, all Zack Snyder fans went feral; because Zack's movies are a piece of art. Moreover, the news of this film expected to be released in theaters also played a major part in the pre-production marketing of the film.
Yet again, we are back with all the details on the upcoming Snyder's film, so let's talk about it.
When is Zack Snyder's Rebel Moon Getting Released?
Zack has been teasing the movie for quite a long time now. In one of his interviews, it was also revealed that the sci-fi epic would have a female lead.
With that being said, unfortunately, we won't be getting to see this film anytime soon. The production is likely to begin in early 2022, so all things considered, the movie will come by late 2023 or early 2024. Nothing can be said right now.
Is the Cast of Rebel Moon Revealed Yet?
As we said before, the film is still in its pre-production phase, so there are no announcements about the cast. The fans will have to remain patient to explore the new universe that Zack Snyder is working on.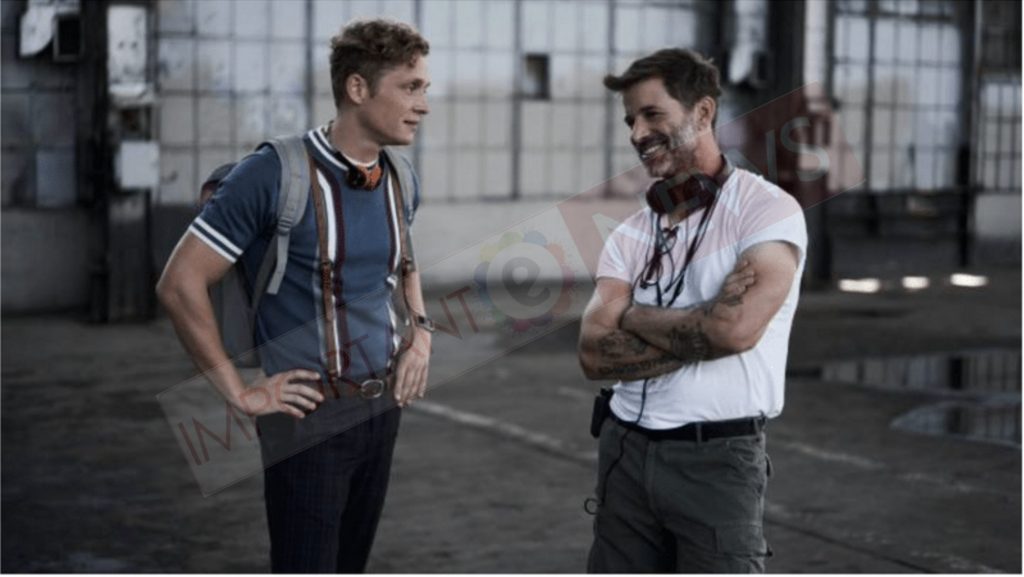 As we all know, good things come to those who wait!
What is the Story of Rebel Moon Based on?
The word 'Moon' implied that the story is set in space. Insiders reported that the film is centered around a strong female lead who is given a difficult task.
The story will develop into the adventures of this main character. The scared inhabitants of a threatened colony dispatch a woman to seek help from neighboring planets. The colony on the edge of the galaxy is about to be attacked by armies of a powerful regent. The only hope of the people is a woman with a mysterious past.
From this plot, we can tell that Snyder is also a huge Seven Samurai fan.
A man of culture must say!
Is Rebel Moon Connected to Star Wars?
This was one of the most frequently searched questions after Netflix revealed details about the movie. But to answer your question straightforwardly, we will say that no, it is not connected to Star Wars.
The movie is not a sequel to any of the films, but there is some resemblance to Star Wars.
The film's plot looks like it's drawing off of the same thing that Lucas was because Lucas was a big aficionado of Kurosawa, so that we will get something slightly similar from Zack's new project. The movie is not a sequel to his previous movie, Army of the Dead.
Zack Snyder's New Project is Not Based on Original Ideas.
Zack's Star Wars pitch was from way back in the day, and it's now going to be revamped into something original.
People are also criticizing the fact that the new film is not an original concept. Yes, they are right, and he's just repackaging from something he was trying to pitch many years ago. But his other film, Army of the Dead, was an original concept, so saying that he is incapable of producing original content is blatant.
So what we think is that Zack Snyder is trying to explore his ideas in a way that Netflix needs right now. And several articles are saying that Netflix is in desperate need of original content based on some previous ideas. Based on all this, Snyder should not be getting all that criticism alone.
Did Netflix Release Any Trailer of Zack Snyder's Rebel Moon?
The film is in its infant phase. Consequently, there are no filming bits released by Netflix or any of the directors yet. But whenever something related to Rebel Moon will be revealed, we'll make sure that you'll hear first from us about it.
However, Snyder is also working on a prequel to the dead army, and there is an anime coming out very soon on Netflix, which will also be based on the plot of a zombie movie. So this makes Zack a great asset to Netflix. Zack Snyder fandom is very enthusiastic when it comes to his projects because of this obsession. Most of his projects are blockbusters.
That was all you needed to know about the new film Rebel Moon. We'll keep you updated about all the rumors and leaks of the sci-fi universe. Till then, goodbye!