Netflix is all set to release the third entry in the "You vs. Wild" franchise titled "You vs. Wild: Out Cold" in September! The You vs Wild Out Cold is a spinoff of the Discovery Channel show, featuring Bear Grylls living up to his name and going out on crazy adventures. The show that ran from 2006 till 2020 had a massive fan following and great viewership. Hence when the show ended, Netflix did not waste any time announcing a series that would continue with Bear Grylls and his unique expeditions.
The second entry, Animals on the Loose, came in early 2021, and after all of its episodes got released, fans started demanding the third installment. And luckily, Netflix is fulfilling their demands quite early! The great news is that Ben Simms is returning to direct You vs. Wild: Out Cold.
The upcoming season will be family-friendly, meaning the entire family can binge watch together as there won't be any disturbing scenes. Along with the premiere date, we also got a cover for the 3rd season. It showed Bear Grylls with a lantern, and he seems to be in a cave! The surroundings and his clothing in the picture also gave way to the major plot details of You vs. Wild: Out Cold. What are they? You'll read all about it in detail below, so let's begin!
You vs Wild Out Cold Release Date
You vs. Wild: Out Cold is scheduled to release on 14th September 2021! We don't have any updates on the number of episodes the upcoming season will have. But if it follows the same pattern of the previous two installments, then expect 8 or 10 episodes—each lasting for about 45 to 50 minutes.
But the plot twist is that the upcoming season is more like a short 45 minutes film!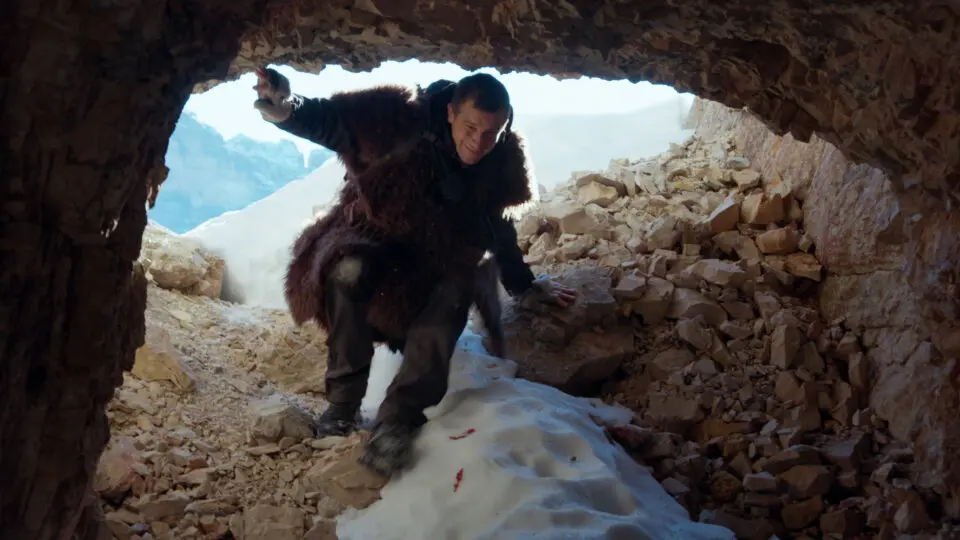 Cast
As the show is not like other fictional Netflix originals with a storyline and characters, we don't have a particular cast crew. So, You vs. Wild: Out Cold will yet again feature Bear Grylls in the lead.
And who knows, there might be a few surprises planned for us. As the franchise has amassed great viewership, we might get to see a few cameo appearances too! But who are these guest actors? We are not aware of that so far!
However, the crew behind the camera remains unchanged. Bear Grylls, Delbert Shoopman of The Natural Studios, Rob Buchta, Chris Grant, Drew Buckley, Liz Schulze, Ben Silverman, and Howard Owens of Propagate Content is coming back. As executive producers while Ben Simms will be directing the upcoming season!
You vs Wild Out Cold Plot
Here is the official plot synopsis for You vs. Wild: Out Cold:
"Bear Grylls is back for another exciting interactive movie for the whole family. Following a plane crash in the ice-ravaged mountains, Bear finds himself with amnesia trying to save himself and the pilot from the harsh winter elements. Bears will face huge rock walls, freezing dark tunnels, and creepy wildlife creatures. He's in big trouble, and he needs your help to find his friend and get out of danger."
So, we'll get to see Bear in a new environment! Bear will have to experience many hurdles, but no one person can help him in these wild quests. Any guesses? Yes, it is you who can help him. But how? It is straightforward; you'll have to guide him while he makes his way through the mountainous ranges. 
You vs. Wild: Out Cold Trailer 
Netflix has not released any footage from You vs. Wild: Out Cold so far. All we have for now is a release date and a poster. However, as the upcoming season is supposed to come out in September, a trailer is not that far away from us.
So, please bookmark this page because whenever Netflix releases a trailer or any major updates about the show, we'll update this site at the earliest!