The second season of World on Fire, again set against the terrible and brutal backdrop of World War II, offered us the stories of characters from over the world, all artfully connected and all with enormous emotional impact.
All episodes of World on Fire, another BBC and PBS Masterpiece coproduction, were released at once on BBC iPlayer. However, not all of the original cast members returned. The second season's conclusion of World on Fire didn't premiere on BBC One until August 20th, leaving many of us to wonder if there will be a third season.
This article discusses the possible plot points, returning characters, and other details of World on Fire Season 3.
Is Season 3 of World on Fire in the Works?
Because of the intricate web of storylines, settings, and characters in World on Fire, some viewers may have wondered after the conclusion of Season 2 if there would be a Season 3. There has been no word yet that there will be a third season of World on Fire, so we'll have to be patient and wait for now. But it doesn't mean there won't be a third season of World on Fire; in fact, quite a few hints indicate this is a real possibility.
While the first season of the BBC drama was airing, creator Peter Bowker told RadioTimes.com that he was already thinking about season six and the major characters' futures. Though he may change his mind, his words suggest he's excited for Season 3 of World on Fire.
"I know what happens to the main characters throughout six series," he said. When pitching a TV show, potential viewers typically want to know, "What happens in season 4, episode 3?" Where does this person go? You must be knowledgeable without being posh.
Given the series' historical setting, World on Fire may theoretically go on for at least one more season. The second season covered events up to 1941, therefore, there were still four years of World War II that had not been seen on TV.
If a third season of World on Fire is made, it would probably continue showing those difficult years after the conclusion. However, that isn't the only hint we have as to the possible topics of the third season. Kasia's decision to become an MI5 spy and subsequent transfer to Poland at the end of season 2 of World on Fire appeared to spell the end of her marriage to Harry Chase.
They still care for one another, but it also appears that their lives are taking different directions, and, at least for the time being, they must go their separate ways. Kasia sought to return Harry her wedding ring, but he insisted that she keep it for "safety," saying that it would protect her more if people thought she was a married lady on her mission.
Season 2 of World on Fire concluded with a sorrowful chat about Harry Chase's late father between him and his emotionless mother, Robina. Robina was distraught when discussing the circumstances of his suicide, and she feared that bringing up the topic would cause her kid to obsess over his father's death.
In the meantime, Harry felt empathy for his war-weary dad. It's possible that Robina's emotional development would benefit from a deeper dive into Harry's father's past in World on Fire Season 3.
Peter Bowker recently told Variety that he hopes American journalist Nancy Campbell and her nephew Webster from season 1 might return for a possible third season. This is in addition to numerous other characters whose plot strands can be developed more. This is because he appears to be going to write about the United States' participation in World War II.
You can also read about other similar articles by visiting the links below:
Who Might Be in the Season 3 Cast of World on Fire?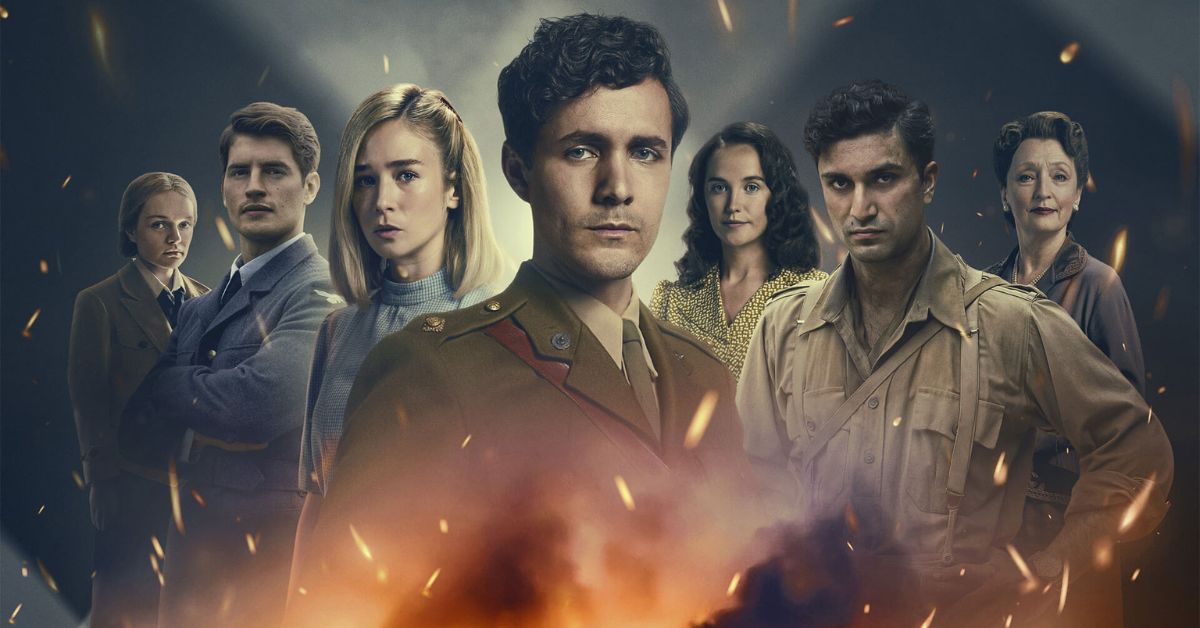 Since it has not been officially announced that World on Fire will return for a third season, the identities of any potential new cast members remain unknown.
However, Peter's comments to Variety suggest that he would like to bring back Helen Hunt and Brian J. Smith to reprise their roles as Nancy and Webster. He seemed to imply that they weren't included in series two mainly because he didn't think their stories would have fit in well enough with the others set in that era.
When dealing with an artist of Helen's caliber, there comes a time when you have to look at tales. And you're scrutinizing me. You wonder, "Am I just making this up because I want Helen to be in the story?" He remarked, "[Including Nancy] doesn't fit with the story because there's a gap between the American journalists being expelled from Berlin and before the Americans joined the war." However, if it were up to me, I'd love to see both characters return.
Jonah Hauer-King may reprise his role as Harry, Julia Brown will reprise hers as his ex-girlfriend and Vera's mother Lois Bennett, Lesley Manville will reprise her role as his mother Robina, and Zofia Wichacz will reproduce hers as Kasia Tomaszeski. Parker Sawyers could play Albert, Eugenie Derouand could play Henritte, Gregg Sulkin could play David, Ahad Raza Mir could play Rajib, and Miriam Schieweck could play Marga.
Mark Bonnar, who some may remember from Season 2 of Guilt or Season 7 of Shetland, could return as Sir James Danemere, the man who recruited Kasia for MI5. Eryk Biedunkiewicz could reprise his role as Kasia's brother Jan. Stan Raddings, portrayed by Blake Harrison, sadly did not survive season 2. Therefore, he will not be returning.
When Could Season 3 of "World on Fire" Air?
Season 1 of World on Fire premiered four years before season 2 because of the epidemic. World on Fire season 3 may not take as long to reach our screens as season 2 did if BBC and PBS Masterpiece opt to renew the show, possibly airing between 1 and 2 years after season 2.
Waiting for official word on the show's future is the only option for those wondering if World on Fire will return for a third season.
If you have the theimportantenews bookmarked on your browser, you will always have prompt access to all of the most recent news and other material.