Why Did Shelly Long Leave Cheers? The will they, won't they of Sam and Diane's relationship was the show's main draw. Cheers are, without a doubt, one of the all-time great sitcoms that stand head and shoulders above the competition. And a lot of that was because of the tense relationship between Sam (Ted Danson) and Diane (Shelly Long).
They were, without a question, a top-tier sitcom couple. The history of television is littered with dreadful sitcom pairings, so this is saying something. Jimmy Burrows, Les, and Glen Charles, and the rest of the team behind the program recognized the Tracy-Hepburn chemistry even though many aspects of their relationship were dysfunctional.
Unfortunately, it was never meant to be between you and me… That's because Shelley Long left the program, a move she doesn't seem to regret at all. She explained her departure from the show in detail, which is as follows…
Read More:
Who Is Shelley?
To name few of her many talents, American actress, singer, and comedian Shelley Long has them all. On August 23, 1949, she entered this world. Shelley was nominated for five Emmys for her portrayal of Diane Chambers on the popular sitcom Cheers, and she won the award for Excellent Lead Actress in a Comedy Series in 1983.
Shelley was nominated for an Emmy and won two Golden Globes for her performance as Diane Chambers in the three-episode Frasier spin-off. In 2009, she became a regular cast member on the ABC sitcom Modern Family, where she portrayed the role of DeDe Pritchett.
Why Did Shelly Long Leave Cheers?
Shelley Long opted to depart "Cheers" in 1987, despite the show's status as one of the highest-rated and most popular sitcoms on national television for many years. Long was immediately bombarded with questions about why she had gone, but she eventually explained that the decision to leave was both straightforward and crucial to her happiness.
According to Long, the time commitment required to produce a weekly sitcom meant she couldn't devote enough to her family. Everybody in the business was taken aback by Long's unexpected decision to end her run as Diane. When asked about Long's departure from "Cheers" in an interview with The Television Academy, producer/writer David Lee indicated he was pessimistic about the show's future. 
He remarked, "I feared that would be the end of it since we didn't know what we were going to do." The show's producers were at a loss as to what to do next, but in a 1995 interview with Take2MarkTV, Long explained that she had decided to quit to be with her family for no other reason than that.  "I love them and I adore being with them, and I genuinely wanted more time with them, which I got," she said.  
In 1987, Long discussed the decision with Phil Donahue and said that it was not as unexpected as it seemed to the public. Long said, "I pretty much stated that I wanted to invest more time with my family" as her 5-year contract was coming to a close. Despite the fears of the show's producers, "Cheers" continued and entered a new chapter with Kirstie Alley playing Sam's new love interest. 
And as for Long, she was able to carve out a lucrative acting career on her own, appearing in films like "Outrageous Fortune," "Troop Beverly Hills," and "The Money Pit." Long was able to devote more time to her loved ones, which was obviously more important to her than selling soap to the good people of Boston.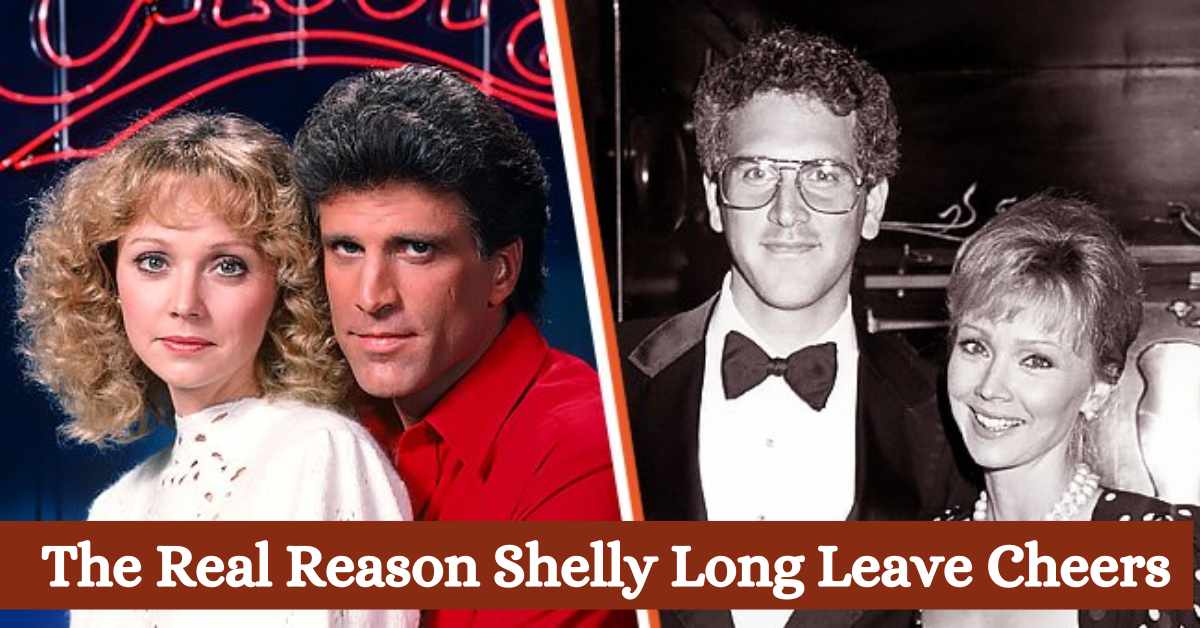 The Real Reason Shelley Long Left 'Cheers'
Sun-Sentinel claims that Shelley Long left Cheers not because of any one major incident, but rather a string of them, most of which involved her troublesome behavior on set. In addition, the cast and crew were frustrated with Shelley Long's antics and the uncertainty surrounding her contract renewal for the upcoming fifth season in 1986.
This, however, was consistent with the diva persona she had constructed for herself. Furthermore, she basically accepts this… In a fascinating analysis of the show, Shelley Long said, "I'd gotten into a routine of going into my dressing room and meditating at lunch." "I needed to relax and forget about everything for a while. It seemed so heavy at moments that I was convinced I was actually pulling the plot. 
Going into my dressing room during lunch probably didn't look like the best idea. I really wanted to go out to lunch with the actors. To eat in a public dining room, however, is not a relaxing experience for me. Really, it's not. As a result of giving my all during each rehearsal, I was completely spent by the time morning's end rolled around."
According to assistant director Thomas Lafaro's interview with GQ, "the fifth season was when things got a bit rough, in terms of managing the show." "Shelley thought she was the next Lucille Ball, and she would talk with the writers about her role and the plot for hours after each rehearsal. They would indulge her, but they indulged her to a point where they couldn't stand it anymore."
Shelley insists that she was just passionate about playing Diane, despite the fact that the crew of the show, including co-creator Glen Charles, believed that she just went overboard with her character. A rumor spread that I talked too much and was too enthusiastic about Diane," Shelley admitted. "In any case, I reasoned, "That's my job. What I should be doing… Don't tell me not to get involved in the discussion.'
Still, her co-stars, especially Ted Danson, truly loathed the way she worked. "Shelley's process would have infuriated you if it had been mean or if it hadn't been purposeful," Ted Danson stated. "But it was purposeful—it was her way of being Diane—and there's not a mean bone in Shelley's body. I had trouble hanging around her until we stood onstage together, and then I was in heaven." Of course, their chemistry was truly made Cheers a special show… so, it makes sense why people were so worried when Shelley left.