Big Sean's recent nine-minute freestyle for the Los Angeles radio station Power 106 has made him a household name. His freestyle highlighted his skills and demonstrated why he deserves to be considered among the most influential figures in the hip-hop industry today.
The beautiful young woman with whom Big Sean has been involved for some time also has a knack for music. Here's the lowdown on Big Sean's sweetheart and the details of their relationship.
Read Also
Who Else Has Big Sean Dated?
Many of Big Sean's exes are famous people.
Naya Rivera
Sadly, he was engaged to the late Naya Rivera, who starred in the TV show Glee. Naya, who unfortunately passed away in 2020 at the age of 33, wrote in her biography Sorry Not Sorry that she and Sean had broken up because she had come to view him as a "very selfish person."
Within a short time of their breakup, Sean penned the offensive tune I Don't F**k With You, but following Naya's death, he expressed regret for the song.
Ariana Grande
When Sean and Naya broke up in August 2014, he quickly moved on to pop diva Ariana Grande. The couple dated for a little over a year before breaking up in April 2015.
Although they broke up, Ariana showed no hard feelings by paying tribute to the rapper in her smash hit, Thank U, Next. The singer/songwriter lamented, "thought I'd end up with Sean/But it wasn't a match." Very quickly after that, Sean began dating his present girlfriend, Jhene.
Who Is Big Sean Currently Dating?
Lucky for Big Sean, he has Jhené Aiko on his arm. If you like keeping tabs on musically-talented power couples, this is one you should follow. They complement each other nicely because he is a rapper and she is a singer.
They have produced some great songs as a team. They probably feel much more inspired when they go into the studio together as a team rather than as individuals. Once Big Sean and Jhené finally got the chance to talk in 2012, a friendship was born.
They were all set to join forces in 2016 to create a fantastic album as TWENTY88, a new musical collective. Despite the evident romantic spark between them as seen by their song lyrics, they waited a while before coming clean. Later that year, during a concert, they shared a passionate on-stage kiss, which immediately sparked rumours.
As soon as that happened, Jhené filed for divorce from her husband, Dot Da Genius. She filed for divorce, citing irreconcilable reasons, and many people didn't even know she was married until she told them. In 2017, she got a tattoo of Big Sean's face on her arm, but the following year, in 2018, she had it covered up. Irrefutably, they had given up at this point.
Who is Big Sean dating? https://t.co/Ucftxvbov8

— Red Roads (@red_roads_media) March 1, 2022
In 2019, the musicians picked up where they left off socially, leading onlookers to believe they had made up. In April 2020, Big Sean hinted that he could ask her to marry him. Their relationship may have had its ups and downs, but they're back together and stronger than ever.
Big Sean And Jhené Aiko Break up
However, in December 2018, it was reported by a close source that the couple had split up. Aiko had a galaxy tattoo over her Big Sean tattoo at one point. Nonetheless, she had made it quite obvious that her motivation was purely aesthetic.
Aiko broke up with her boyfriend in a March 2019 Instagram post. She told an admirer who thought she'd bash the rapper on her new album that they weren't at odds and that she loved him very much.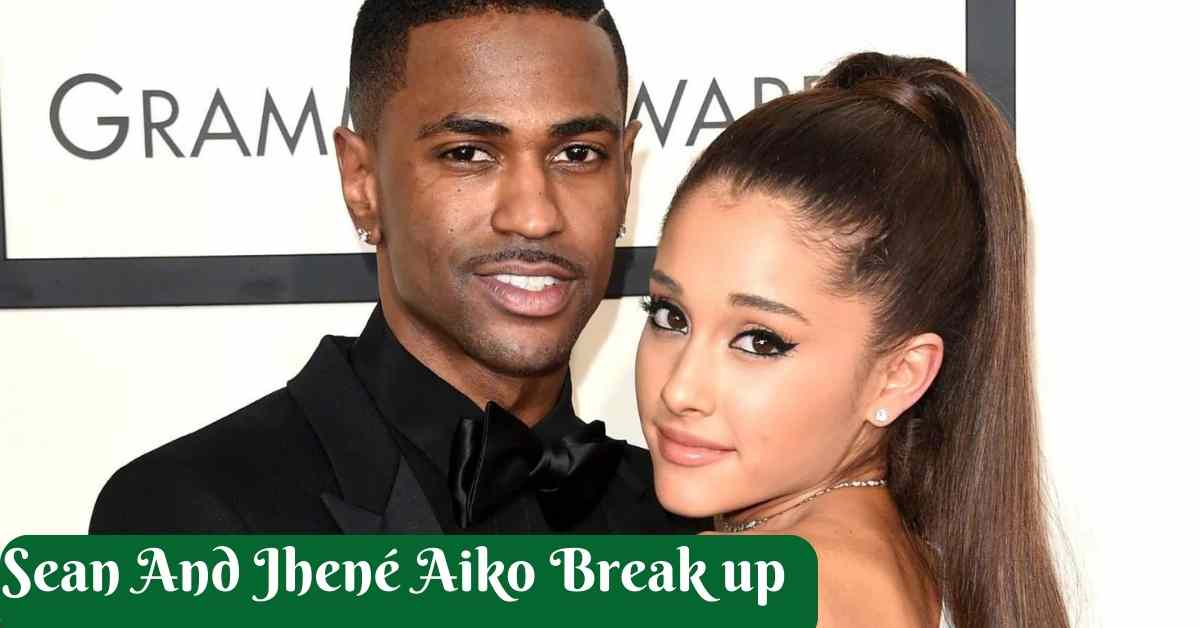 A few months later in November, they collaborated on a new tune called "None of Your Concern," sparking speculation of potential reconciliation between them. Later, for Valentine's Day and New Year's Eve, they celebrated their love at Disney World.
In April 2020, during an Instagram Live, Sean gushed over his ex-looks girlfriends without announcing their reconciliation. In response, she asked, "Why don't you marry me?" He assured her that they didn't have to rush into anything because their future marriage was already set in stone.
Jhene Aiko And Big Sean Are Expecting Their First Baby Together
Jhene Aiko, a singer, and Big Sean, a rapper from the United States, are expecting a child and are overjoyed about this new chapter in their lives. The long-term couple shared their excitement about becoming parents on Instagram.
Sean and Aiko are both excited to welcome their first child into the world. With R&B artist O'Ryan Browner (Omarion's brother in B2K), Jhene Aiko has a 13-year-old daughter named Namiko. Images of Big Sean and his pregnant girlfriend, Jhene Aiko, out and about in Beverly Hills quickly spread throughout the Internet.
The pair, both 34 years old, has also put out a music CD called TWENTY88. The "Bounce back" singer wrote on his Instagram that he can't wait to become a father. Another photo that Aiko uploaded showed a younger version of herself hugging a smiling baby. Fans, friends, and family left them encouraging comments and messages on their posts.
Big Sean and Jhene Aiko began dating in 2016, and in 2021, Aiko said in an interview that the pair's longtime friendship served as the cornerstone of their relationship. Several years ago, rumours circulated online that the couple had split up. The hip-hop couple reconciled in 2020, despite the widespread of covid-19.
Aiko said that the singers put in a lot of work in singing, and she's happy to be recognized for her efforts in an interview at the 2021 GRAMMY Awards. An excellent musician carries the hopes and dreams of the deceased, as Sean put it.