Alexander Edwardsis noted for his connection with the model and reality personality Amber Rose. He currently holds the position of Vice President of A&R at Def Jam Records. In 2018, he began a relationship with Rose, and in 2019, the couple welcomed a boy whom they called Slash Electric Alexander Edwards. They called it quit in 2021. Alexander Edwards is a music executive married to Amber Rose, with whom he shares a son. Here is everything you need to know about him.
Who Is Alex Edwards?
Alexander Edwards is a music executive who presently works for Def Jam Recordings, a subsidiary of Universal Music Group. Def Jam Recordings is owned by Universal Music Group (UMG). 'Def Jam Recordings appointed him vice president of the Artists and Repertoire (A&R) division. Alexander Edwards is responsible for monitoring the artistic growth of recording artists and songwriters in his role as Vice President of A&R at Def Jam Recordings.
After he started dating the famous model and actress Amber Rose, he became increasingly dominant in the spotlight. Alexander Edwards is well-known not only for his status as the boyfriend of Amber Rose but also for his popularity on various social media platforms. Additionally, he is one of the featured artists on the independent record label "Last Kings Records," which was established by Tyga and Deezy. For more information about Alex Edwards, click here below: Cher Speaks Out Regarding Alexander Edwards Dating Rumors.
In the days that followed, the legendary musician was criticized for the age difference between the two, which was forty years. On the other hand, Cher behaved precisely as one would expect her to and responded on Twitter with a series of posts hinting that she was unconcerned with the age gap.
Among the tweets, the "Believe" celebrity finally acknowledged her relationship with Edwards when she posted a picture of him with the caption "Alexander." She responded with an emoji of a heart when another Twitter user asked her if he was her "new man," and she said, "Love doesn't know math" when responding to a third person.
During her visit to The Kelly Clarkson Show on December 2, 2022, Cher once again discussed her relationship with her lover. The singer spoke on their romantic partnership, stating that "on paper, it's kind of absurd." "However, in everyday life, we get along swimmingly. He's amazing to look at. And I don't think it's fair to bestow upon men traits that they don't earn."
Edwards is not a novice in being in the public eye or dating within the music industry. Amber Rose and Eddie Edwards had been in a relationship for three years before it ended in August 2021. During their time together, Amber Rose appeared to accuse Eddie Edwards of cheating on her with at least 12 different people. Everything you need to know about Edwards, from his ancestry to his musical upbringing, is included in this article.
Early Years of Life and Profession
Alexander Edwards spent his childhood in Oakland, which is in the state of California in the United States of America. Growing up, he became interested in rap and hip hop thanks to the videos of Tupac Shakur, one of the most prominent rappers in the United States.
Related Article: Who Is Barbara Walters Daughter? Secrets About Their Relationship
He began his career as a rapper by signing with several different musical groups, one of which was called 'The A's,' which was formerly known as '4 Deep.' Alexander Edwards entered the Bay Area rap culture as a rapper and worked his way up, expanding his inner circle. Eventually, he became one of the most prominent members of the scene.
Over time, he developed a friendship with the internationally acclaimed rapper Tyga, which opened the door for him to work with Tyga and other well-known musicians. It wasn't long before Edwards and Tyga began working together on a fairly consistent basis, which led to the creation of tracks like "Don't C Me Comin," "Good or Bad," and "Taste."
In 2016, he contributed his writing skills to the standalone single "Cash Money" by Tyga. Alexander Edwards established his record label under Gloryus while still active in the rap music scene. After beginning as a simple recording firm, Gloryus has grown into a massive corporation that encompasses many other industries, including a clothing line.
In 2018, Edwards became a member of the renowned record company "Def Jam Recordings." After some time, he worked his way up to Vice President in the Artists and Repertoire (A&R) division at Def Jam Recordings. Additionally, he is affiliated with the independent record company known as 'Last Kings Records,' which was established by Tyga and Deezy.
Social Media Presence
Alexander Edwards has amassed an enormous fanbase across various social media channels, including Facebook, Twitter, Instagram, and SoundCloud. His Instagram page is called ae4president and has more than 115,000 followers. On this page, he posts various images that reflect many aspects of his life, both professionally and personally.
💖 | Alexander Edwards was seen holding and kissing Cher's hand.

— They were seen arriving at a restaurant last night, after romance rumors. pic.twitter.com/vNcFqO6Zwu

— Cher Universe (@TCherUniverse) November 3, 2022
In addition, you may find his singles uploaded on Sound Cloud and Audiomack, where he is active. The number of people that follow him on Twitter is above 2,700. Because of how famous Edwards is on social media, he has a variety of fan pages that can be found on different websites.
How Long Has Cher Been Dating Edwards?
In November, Cher started tweeting about Edwards, sharing pictures of him, and loving emoticons with her followers on Twitter. During the same month, they were seen walking around Los Angeles hand in hand. It is said that the singer, who is 76 years old, and the artist, who is 36, met in September during Paris Fashion Week.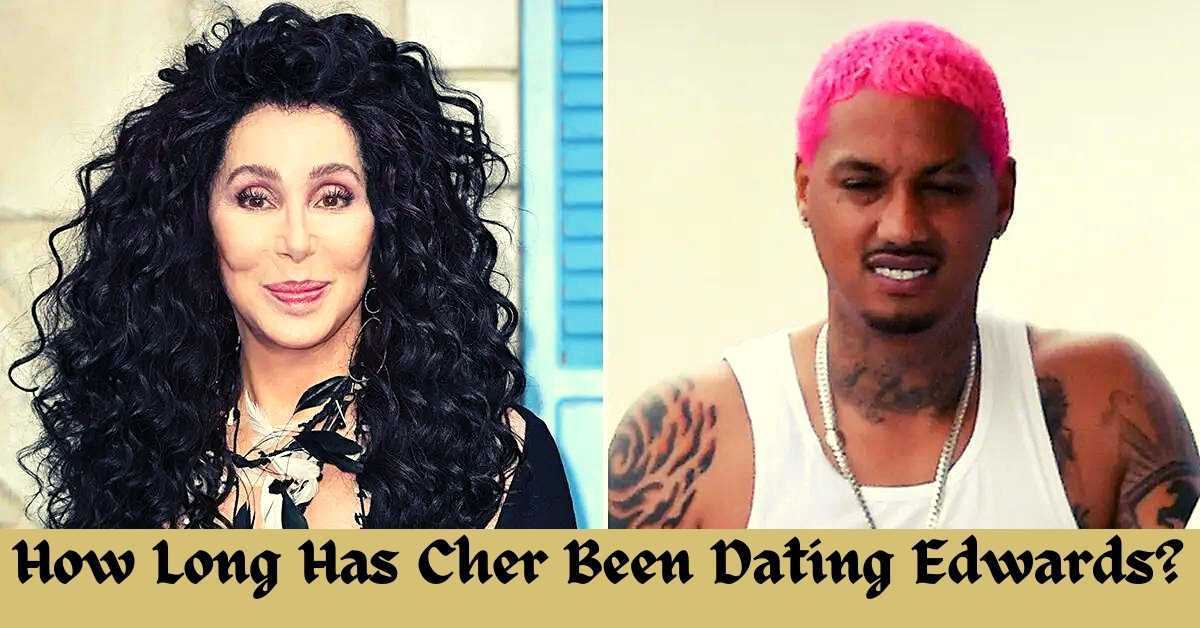 This item came from Twitter and was imported. You could be able to discover the same stuff presented differently on their website, or you might be able to find more information there. Both of these possibilities are possible.