Raquel Welch Death, a veteran actress who rose to popularity in the 1960s in the films "One Million Years B.C." and "Fantastic Voyage," has died, according to a statement released by her manager, Steve Sauer. She was 82 years old. Welch died Wednesday morning in Los Angeles following a "brief illness," according to the statement.
The actress, who has over 70 film and television credits, began her career as a spokesmodel on a variety show called "Hollywood Palace," and had a brief appearance in the Elvis Presley film "Roustabout" in 1964.
Her career took off two years later, with the release of the science fiction film "Fantastic Voyage," about a team of scientists shrunken and injected into a critically ill man's body; and "One Million Years, B.C.," a prehistoric drama that cast Welch as the cavewoman Loana, with the photos of her in a fur bikini becoming the foundation of the movie's marketing campaign while turning Welch into an international s*x symbol. (The poster eventually became a crucial device in the acclaimed movie "The Shawshank Redemption.")
Learn more by reading the articles listed below:
Welch's career in TV and film spans decades. In the late 1960s, Welch had a variety of leading parts, including the westerns "Bandolero!" and "100 Rifles," the latter noted for her then-controversial interracial love scene with former football great Jim Brown. Following the success of "Fantastic Voyage" and "One Million Years, B.C.," Welch played Lilian Lust in "Bedazzled" in 1967, which was then recreated in 2000 with Elizabeth Hurley and Brendan Fraser.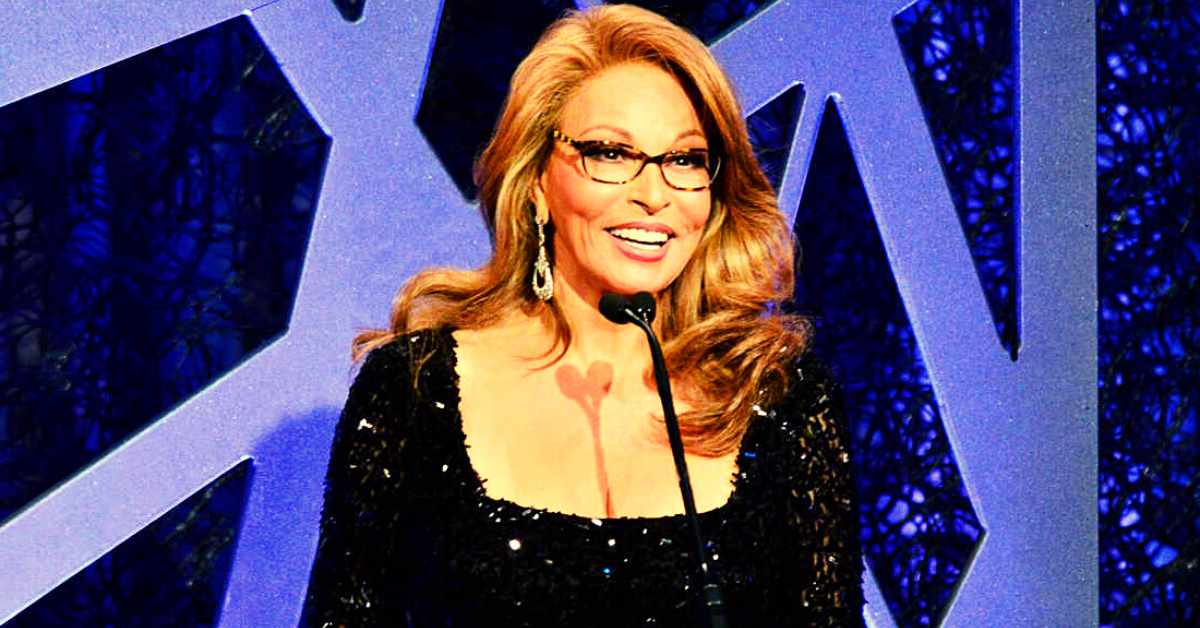 The Chicago-born actress went on to play Constance de Bonacieux in the 1973 movie "The Three Musketeers." Welch received a Golden Globe for best actress for her work as de Bonacieux in the 1974 sequel "The Four Musketeers: Milady's Revenge." Other significant appearances for Welch include the titular character in 1970's "Myra Breckinridge," in which she played a trans actress.
Welch featured in several comedies during the 1990s, including "Seinfeld," where she played herself as an homage to the iconic diva she had become. Welch also starred in "Spin City," "Evening Shade" and "Sabrina, the Teenage Witch." Welch's legendary roles extended till the turn of the century. The Hollywood veteran starred in 2001's "Legally Blonde" alongside Reese Witherspoon and portrayed Mrs. Windham Vandermark, ex-wife of the late Hayworth Windham, whose murder Witherspoon's Elle Woods helps solve.
Raquel Welch was one of the most wonderful people I've ever worked with. Performing a duet with her on The Muppet Show helped moi become the W-O-M-A-N I am today! We'll never forget vous, Raquel! pic.twitter.com/fo0saG7EiD

— Miss Piggy (@MissPiggy) February 15, 2023
As Welch's career progressed, the nickname "s*x symbol" stuck with him. "Being an s*x symbol is incredibly nice, and it does help you attain success in the business – but only to a degree," Welch told Cinema.com in an interview surrounding the release of her 2001 film "Tortilla Soup," adding that "it does muddle people's minds." "They just can't see you being able to do anything else."
Welch's final professional role was as Rosa, the mother-in-law of a single father, in UPtv's "Date My Dad" in 2017. Welch also pursued a business career, which includes jewelry, skincare, and wig lines. According to her manager, the actress leaves behind two children: son Damon Welch and daughter Tahnee Welch.
Visit theimportantenews.com for the most recent news, and please share this story with your friends and family.