Official confirmation has been made that Season 2 of Welcome To Eden will be renewed by Netflix for another season. What we know so far about the second season of Welcome to Eden. Netflix has hosted a number of popular Spanish shows over the years, including Elite and Money Heist.
Welcome to Eden, Netflix's newest original series, is hoping to replicate some of that success. The series is produced by Brutal Media and shot on the picturesque Spanish islands of Lanzarote and San Sebastián, as well as in the Teruel province, by creators Joaquin Górriz and Guillermo López.
An influential group of social media influencers is invited to an event on the island of Eden, which at first appears to be a paradise, but soon reveals itself to be the home of a perilous and dangerous cult.
Read More-
Welcome To Eden Season 2 Plot
There are many unanswered questions at the end of the first season. Zoa finally makes it to the boat at the end of season 1, but she sees her sister Gabi getting off the boat to attend the Eden festival. To protect her sister, will Zoa stay on the island, or will she still leave?
Ulises are also a problem. Eloy is seen dragging Ulises' body out to sea after Ibon drowns him. Isn't it likely that those on the island will learn of his disappearance? By the time Charly made it to the boat, Mayka appeared to have forgotten about him and Astrid.
So, will Charly be able to leave the island without incident, or will he reconsider and stay to protect Mayka instead? Erick's attacker remains a mystery to this day. What about Isaac, then? He's the only child on the island, but where did he come from?
Finally, what did Africa do in the apartment of Astrid and Erick? For Eden, what does it mean that an antenna was activated that sent a signal into space? There are a plethora of unanswered questions. The second season is expected to answer all of our unanswered questions.
Welcome To Eden Season 1 Recap
Zoa and the other newcomers partied on a lonely island. Visitors wear wristbands that only illuminate select people. Later, they drank Blue Eden, a hallucinogen-containing drink. When Zoa wakes up the next day.
Others, including Judith and David, are gone. Nobody remembers what occurred. Astrid (Amaia Salamanca) meets her and Erick (Guillermo Pfening). Zoa missed the ferry. Astrid promises they'll see the boat tomorrow. They feel community hospitality until then.
It was called Eden. They say they house homeless men and women. Their depravity becomes clear quickly. The newcomers discover they're being deceived when the promised boat doesn't return. Only Aldo blames Eden's residents from the start. He dies trying to leave the island. Zoa later learns Judith hasn't left. She died the next day.
Gabi's sister worries here in Barcelona. Her sister texts her to relax. As they boarded the boat to Eden, nearly all of their calls were answered. Mayka, an Astrid specialist, sent the message. Gabi reads David's messages on Zoa's social media by using one of his previous phones.
She visits San Sebastián to hear about Eden from David. Ibón's cruel father hires an investigator to watch over him. In season 1, Zoa and Charly tried to leave the island with help from Zoa's lover, Bel. Gabi says she'll take the next island boat. Isaac is a mysterious, gifted teen.
Welcome To Eden Season 2 Cast
The cast of Welcome to Eden: Season One will almost certainly return for a second season.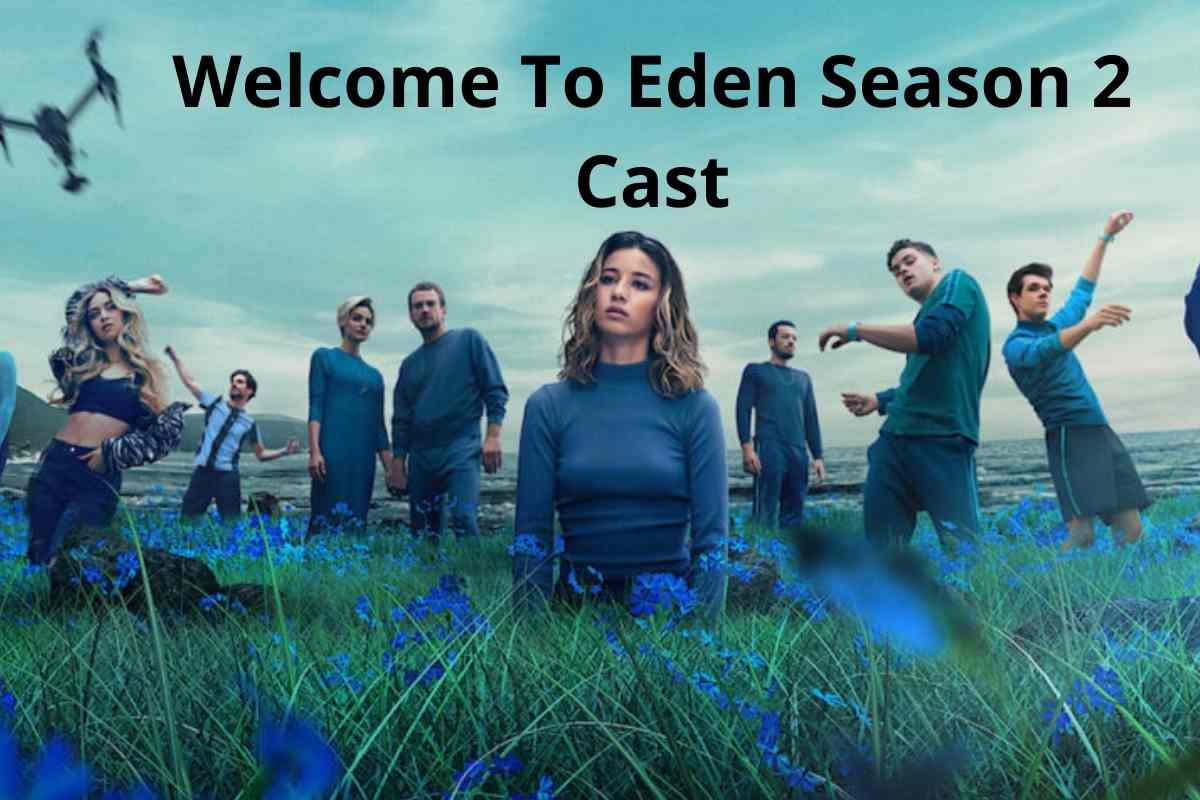 Amaia Aberasturi as Zoa

Tomy Aguilera as Charly

Diego Garisa as Ibón

Berta Castañé as Gabi

Lola Rodríguez as Mayka

Belinda Peregrín as África

Guillermo Pfening as Erick

Amaia Salamanca as Astrid

Begoña Vargas as Bel

Sergio Momo as Nico

Irene Dev as Alma

Joan Pedrola as Orson

Claudia Trujillo as Brenda

Carlos Soroa as Eloy

Jonathan 'Maravilla' Alonso as Saúl

Dariam Coco as Eva
Welcome To Eden Season 2 Release Date
The future of the Welcome To Eden Season 2 has not yet been announced as of July 2022. That said, there's a good chance that the many questions left unanswered by the season-one finale will be answered because the show's writers have plans for future seasons.
I just cant wait for welcome to eden season 2

— Ji Sung Park (@ParkJiSsungg) July 26, 2022
Our hope is that if the show is renewed, we'll learn more about what happened on the island at the same time the following year, in May 2023. Before making a decision on whether or not to renew a show, Netflix typically gives the show a 28-day trial period to generate interest and revenue. It's safe to assume that Netflix will confirm a second season if enough people continue to watch.
Welcome To Eden Season 2 Trailer
The second season of Welcome to Eden has yet to receive a trailer, as the show was only recently renewed. You can see the Season 1 trailer in the meantime here.