Virgin River season 4 is scheduled to premiere on Netflix on July 20, 2022, while production for the show's Virgin River Season 5 has already started, with filming beginning on July 18. We currently know about Virgin River's upcoming Netflix fifth season.
Virgin River, a love drama starring Alexandra Breckenridge, Martin Henderson, Colin Lawrence, and Jenny Cooper, had its Netflix premiere in December 2019. Since then, Virgin River has quietly become one of the streaming service's sleeper hits, attracting admirers from all over the world.
In the fourth season of Virgin River, which is scheduled to premiere on July 20, 2022, around the globe, Mel will continue to carry the baby, Hope will recover from her automobile accident, and Brie will work to establish the innocence of her lover.
Read More-
Virgin River Season 5 Plot
It is difficult to predict what will happen in Season 5 as no one knows what happened in Season 4. The contents of Season 5 will therefore have to remain a mystery for the time being unless you can forecast the future or screeners of Season 4 appear at your front door via magic. However, when more details become available, keep an eye on this section for updates and narrative hints!
What's season four about?
Mel told Jack she was pregnant at the close of the third season, although it's unclear whether Jack is the father. They were standing on a cliff while discussing the cliffhanger, so it sounds like the following season takes up where it left off.
Netflix says Mel starts season four with Hope despite not knowing whether her baby belonged to her late husband, Mark, or Jack. She has long desired to have children and is one step closer to realizing her goal. Jack is encouraging and happy, but the paternity query keeps bothering him. The appearance of an attractive new doctor who wants to start a family of his own complicates everything.
The psychological repercussions of Hope's brain injury will have significant effects on both her and Doc while she is still recovering from her car accident. In her quest to forgive the man she loves, Brie unintentionally draws closer to Mike and moves a step closer to Calvin's vicious criminal network. Preacher still harbors hopes of reuniting with Christopher and Paige despite beginning a new romantic relationship.
Virgin River Season 5 Cast
Virgin River Season 5 features an all-star cast, including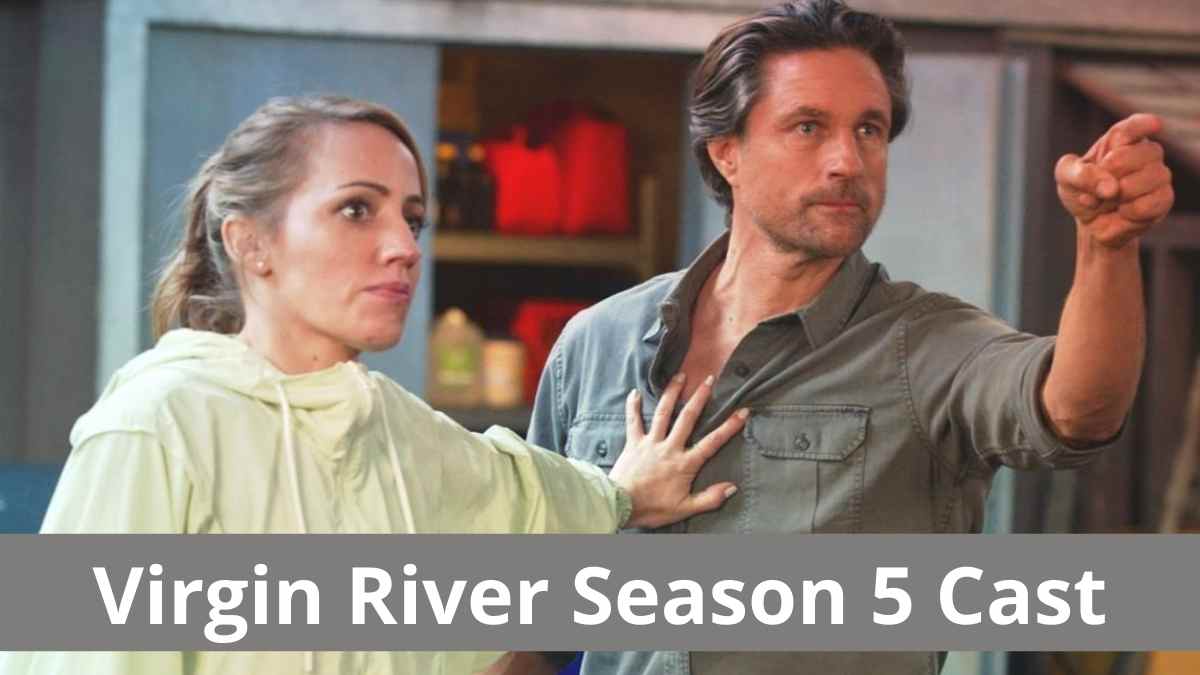 Alexandra Breckenridge (Mel)
 Martin Henderson (Jack)
 Colin Lawrence (Preacher)
 Lauren Hammersley (Charmaine)
 Tim Matheson (Vernon, or "Doc")
 Annette O'Toole (Hope)
 Jenny Cooper (Joey)
 Lexa Doig (Paige)
 Ben Hollingsworth (Brady)
Daniel Gillies (Mark)
Zibby Allen (Brie)
 Sarah Dugdale (Lizzie)
Nicola Cavendish (Connie
When will Virgin River season 4 come out?
Let's all get ready: Season 4 of Stranger Things will premiere on Netflix on July 20, 2022, according to the company's announcement. Tell your loved ones ahead of time if you'll be unavailable. If you are a show fan, you may binge-watch the entire season in one sitting. But don't worry, since season 4 isn't the end of the story! A season 5 renewal was confirmed by Martin Henderson in an Instagram post back in October.
Three days left💞💞 #Virginriver pic.twitter.com/UyFsOarZIT

— VirginRiverFan (@VirginRiverFan1) July 17, 2022
When Will Season 5 Of Virgin River Be On Netflix?
The Virgin River Season 5 won't be available on Netflix until later this year, but production has only just begun. According to previous years' production schedules and Netflix release dates, the show will be on Netflix in around 6-7 months.
We can safely assume that the show will return to our screens sometime in 2023. Season 5 of Virgin River could arrive on Netflix as early as summer 2023, with production set to wrap up in November 2022.
The three Virgin River series up until this point have each had ten installments. Nevertheless, season four will break the mold because 12 episodes will air. Despite two more attacks to look forward to, each installment's running time of 45 minutes stays the same.
Virgin River Season 5 Trailer
No, this is not true. A trailer isn't expected for a Virgin River Season 5 because the fourth season of Virgin River is coming first. As a result, the release date for the fifth film has been pushed back to next year.
Where Can You Watch Virgin River?
A Netflix subscription entitles you to stream every episode of Virgin River. This is an excellent opportunity to watch the first three seasons again in preparation for the fourth season's July 20 release.
There is all information about the Virgin River Season 5. For more updated articles, visit our site theimportantenews.com.