Upload Season 3: Set at the crossroads of utopia and dystopia, "Upload" recounts the potential romance between Nathan (Robbie Amell), a deceased man whose consciousness was transferred into a post-mortem cyber-living facility called Lakeview, and Nora (Andy Allo), a human customer service angel with whom he interacts in hologram form.
Created by "The Office" developer Greg Daniels and n this slightly dystopian futuristic society, advanced future technology is the norm, with the most sophisticated machinery available to the wealthiest — those who can afford it can send their very essence to live forever in a luxurious virtual afterlife, in lieu of taking a chance on whether or not an actual afterlife is real or not.
In the distant year of 2033, Nathan and Nora are separated by more than just the fact that he is dead and non-corporeal; his possessive pre-death girlfriend, Ingrid (Allegra Edwards), and a large corporation are also at fault.
Soon after the premiere of the first season of the genre-bending series "Upload" in 2020, Amazon announced that they have ordered a second season of the show. All the information the makers of "Upload" have released on the internet about the upcoming third season is right here.
Read More:
What Is The Expected Release Date For Upload Season 3?
Exciting news! Upload will return for a third season, as of May 2022. Amazon's Head of Global TV, Vernon Sanders, said in a statement (via Deadline) on the show's renewal, "Upload has become a bona fide hit that continues to be one of the most watched comedy originals on Prime Video.
There are, and will be, infinite opportunities for advancement in technology and in society inspired by this series. Greg's unique comic perspective, combined with the outstanding creative team and actors, have produced an internationally relevant series that we are all very excited to bring back for our viewers for a second season.
Writer Greg Daniels has made no secret that he had ambitions for additional episodes, even admitting to being back writing season three before the second season had aired. At the time, he was also penning Netflix comedy Space Force, which has also been scrapped.
Before the premiere of Season 2, Daniels told Collider, "I'm in the middle of writing Season 3 with the room. Right now, we're at the midway point. So, I'm really hoping that one will keep on rolling, and I think it will.
That we're so well into scripting Season 2 is one reason why [Prime Video] is so enthusiastic about the show. Even though it was shot before Space Force, the show is premiering a full month after Space Force due of the extensive visual effects work that went into it.
Thus, "they really want to get on it so season three can happen as rapidly as we can make it happen." His remark upon hearing the program would be renewed read: "I'm pleased to continue the narrative of Nathan and Nora and the other residents of Lakeview and near-future America as they try to have fun and do the right thing in both the real and virtual worlds."
Schedules on set are bound to get hectic, what with major players frequently taking on additional roles. It's worth noting that Robbie Amell, who plays protagonist character Nathan, has been cast for The Witcher's upcoming third season.
In any case, filming began on August 18 (reported by Midgard Times) and is scheduled to wrap up in November. The series' stars, including Amell, Andy Allo, and Owen Daniels, announced the beginning of filming via their own social media accounts.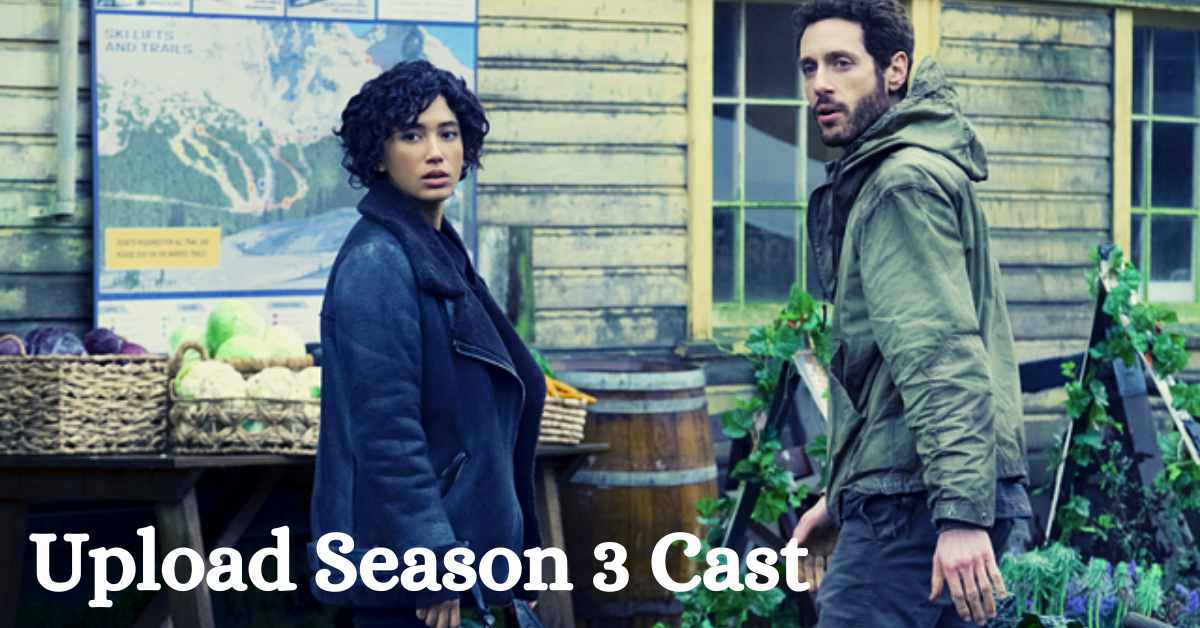 Who Exactly Will Star In Upload Season 3?
The three main characters from Upload will all be returning for sequels. Nathan, played by Robbie Amell, is an IT genius turned dead guy who is (kind of) alive and getting used to life beyond the digital one. The target of his adoration, to boot! Nora (Andy Allo), a virtual reality developer, has joined the anti-technology group The Ludds after being pressured to do so by her father.
But now she is widely recognized as a major player in the anarchist movement's leadership. The actress who played Nathan's ex-girlfriend, Ingrid (Allegra Edwards), is also not over him. To be near him and keep on living in the Lakeview virtual world, she spent the majority of season two with a bathing suit and diving helmet.
View this post on Instagram
Kevin Bigley, who portrays Nathan's "best friend" Luke, and Owen Daniels, who plays the long-running AI Guy whose face is absolutely everywhere in the system, will both return in subsequent episodes if we do go back to Lakeview. Depending on how her alliances at work as an upload angel affect their friendship, Nora's best friend Aleesha (Zainab Johnson) may also return.
Upload Season 3 Trailer
No promotional video for Upload's upcoming third season has been made available as of yet. Check out the preview for Season 2 below!
When Will Upload Season 3 Debut To Prime Video?
Of course, Amazon hasn't given us a date just yet. Amazon has no interest in committing to a date just to have to postpone it later. When asked about the possibility of doing so with House of the Dragon, HBO has been clear that it is not interested. Putting off a date that has already been scheduled will only irritate the audience. Even so, we can't help but make assumptions.
Only about four or five months are needed to film the entire series. It would take five months if there were 10 episodes instead of 7. After that is the extensive post-production. Let's say filming gets to wrap before the end of this year, we're looking at 11 months of post-production based on Season 2, so it would be November 2023! This is a lengthy wait, you see.
The good news is that there is information on the cast. Jeanine Mason, who plays Karina Silva in Roswell, New Mexico, is returning for a third season, as reported by Variety. She will be a senior Horizen executive in charge of the cybersecurity and product development.
Will she cause an issue with Nathan in Horizen since he has the capacity to update parts of the code and he has lately disappeared by being downloaded—although that's probably not going to be for long and it appears like there's a method to get him back into Horizen.
We could also see her pose an issue for Nora, who is working with the anti-tech group. This team has begun collaborating with her to learn more about the free online games. Will they figure out how to prevent people from involuntarily self-uploading?