Tower of Fantasy, a new open-world RPG from Level Infinite and Hotta Studio, will be released worldwide on August 10 for iOS, Android, and PC. At the time of this writing, more than three million people have pre-registered for the game on the official website, which is expected to grow.
One of several anime-styled gacha games that have gained popularity online is Aida, which takes place on a sci-fi planet called Aida, where humanity has settled after fleeing their dying world.
Read More-
Wanderer, a Hagarde Enforcer who has lost his memory, is the protagonist of Tower of Fantasy, in which players get to choose between his male and female forms at the start of the game. Here you will find all information about the Tower Of Fantasy.
Tower Of Fantasy Plot
The Tower of Fantasy events take place in Aida's exotic world, full of life and beautiful vegetation. Aida is a location where civilization has evolved after Earth's natural resources have been depleted. The material known as Omnium can be found in plenty on Aida. For humans to extract it, they have constructed these intimidating Towers (Tower of Fantasy) to assist them in their endeavors.
Unfortunately, things turn for the worst when a catastrophic epidemic disrupts the natural order and gives rise to fearsome monsters and a variety of criminal organizations seeking to harvest Omnium. You take on the role of a male or female Wanderer and are entrusted with assisting Zeke and Shirli, who live on Star Island Sanctuary. At the same time, you are tasked with researching and learning more about the planet Aida.
pensando aqui se a mihoyo vai ser burra de flopar o aniversário logo perto do lançamento do Tower of fantasy… talvez esse jogo seja a esperança pra atingir eles e ter um evento decente pq só dar nota baixa não vai adiantar

— henri ⚣︎ (@wind_hose) August 3, 2022
Gameplay
The MMO has a big open world, sci-fi anime aesthetics, fast, fluid action combat, the ability to interact with your environment, an active PvP system, and more. Using de-labeled characters, film and television-grade motion capture, high-freedom world exploration, and a chaotic sci-fi art style with various scenarios and interactive puzzle components as well as dynamic combat to tell its post-apocalyptic tale of salvation and destruction.
Tower Of Fantasy Cast
The characters' names had already been made public in the gaming world. Thus, they're on a mission to conquer the MMO world. Consider the following examples of possible personas.
Bai Ling
Character Bai Ling is known for her skill with a bow and arrows. She's the best at using projectiles to take out enemies.
Hilda
People, be on the lookout! When Hilda fires her mighty Ice Cannon, "The Terminator," at you, you will be instantly frozen solid. Make sure you don't take her for granted, or she'll sack you!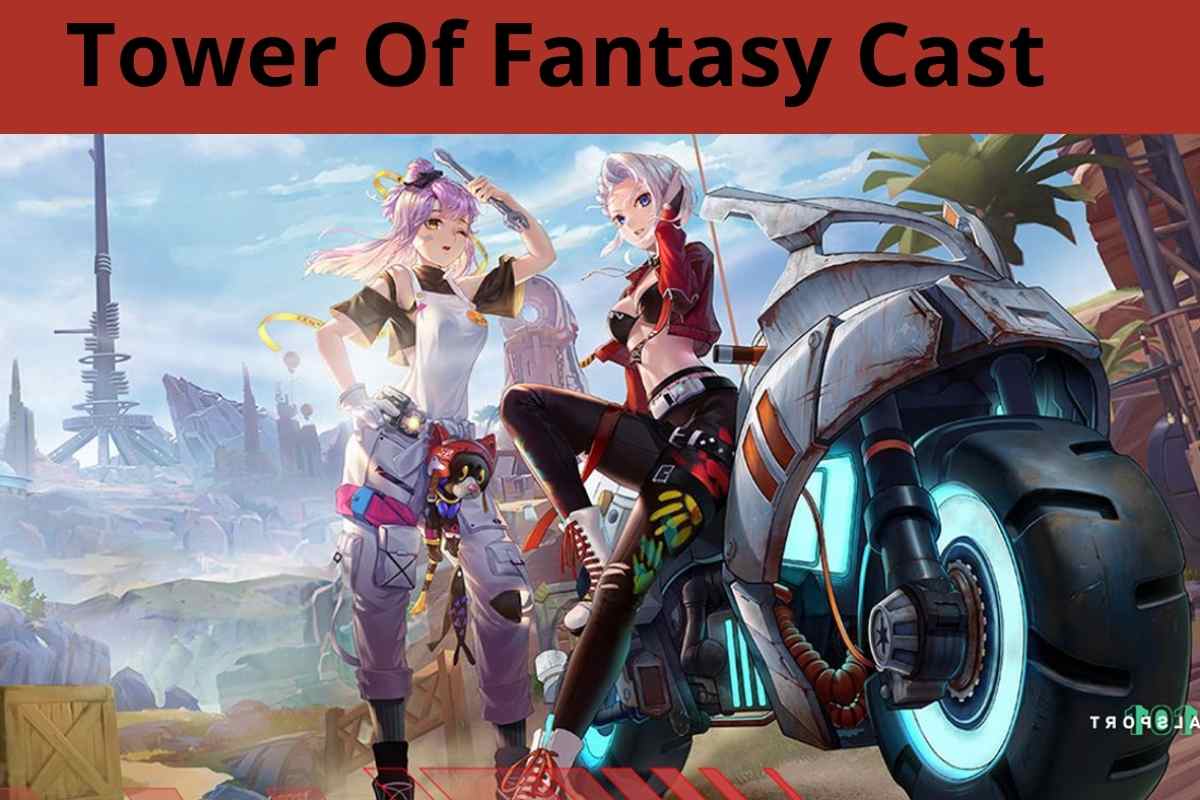 Manaka
Manaka is one of the game's foundational heroes. She's a breeze to work with and has a pleasant demeanor. But don't underestimate this lady warrior. Her incredible fighting abilities and razor-sharp Electric Spear could be the final nail in your coffin.
Peppa
It's fun to have extraordinary heroes, but they're not all like "Peppa who heals teammates." She serves as the group's healer and pillar of support. As a result, in quests and battles, she is the most valuable party member.
Tower Of Fantasy Release Date
Developer Hotta Studio's cryptic marketing campaign yielded an official release date for Tower of Fantasy: August 10. During a recent press event attended by GamesRadar+, Perfect World Games and publisher Level Infinite announced the release date for Hotta.
Garbled Twitter tidbits suggested that Tower of Fantasy's global version would launch on August 11, but Hotta explains that this is due to the release schedule for the game's global version.
On August 10 at 5 p.m. PT, 8 p.m. ET, and 12 a.m. UTC, Tower of Fantasy will go live across all major platforms, including a mobile (iOS and Android) and desktop (Steam and Epic Games Store) (technically August 11). Pre-loading of the game will begin on August 9 as well.
Tower Of Fantasy Trailer
There is no new trailer for the Tower Of Fantasy game. Let's watch the previous trailer.
Tower Of Fantasy Platforms
Tower of Fantasy will be available on various platforms, including iOS, Android, and the PC. In addition to Steam and Epic Games, the game will be accessible on PC. The PS5, Xbox Series X/S, and Nintendo Switch versions have yet to be announced, but we'll be sure to update this post as soon as new information becomes available.
In conclusion, this concludes our investigation into the fantasy tower's background. Keep an eye on this page for up-to-date information on the game's release. Click here theimportantenews.com.