The reality dating show, Too Hot To Handle aired for the first time when social distancing was starting to be a norm in April 2020. The show was an immediate hit, and viewers want to see more of this show. During the show, connections were built on conversation and not on how sexually intimate they could get. Alas! Heard people's voice, and the show got renewed for not one but two seasons in January 2021. So buckle up, as we tell you, all the details regarding Too Hot To Handle Season 2. Furthermore, we are also going to give you a recap of Too Hot To Handle Season 1.
What happened in Season 1?
Too Hot To Handle Season 1 was full of sexual tension. Because fourteen beautiful people came together in an extravagant villa on a tropical island. There was only one rule that they should be told by a Siri inspired robot, Lana. Apart from that, they could not feel themselves or even other contestants without a huge price to pay from the prize money.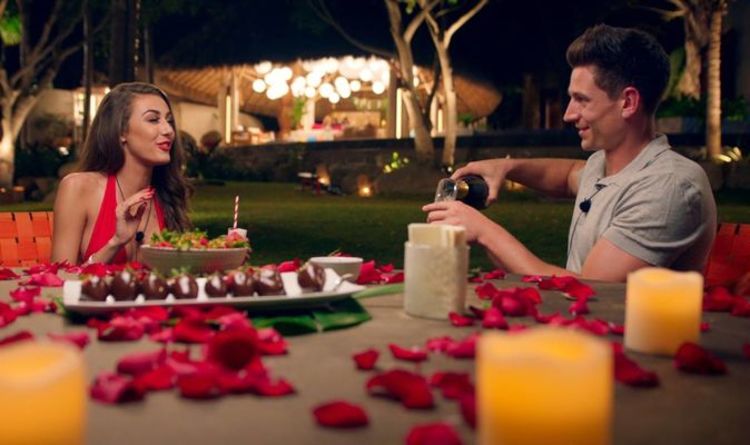 No matter who makes a mistake, the consequences must be tolerated by all of them. Since it was the 100,000 dollars from the prize money that was being deducted. In the first few days of the show, contestants were trying to get used to the whole idea of no touching besides a handshake. They, later on, managed to make real relationships which continued even after the show ended.
Luckily, all the contestants managed to survive the show. However, the prize was decreased by $25,000 and left $75,000 as the final victory money, divided between the 10 hot winners.
Too Hot To Handle Season 2 Release Date
The shooting of Too Hot To Handle Season 2 is complete. According to sources, the show had already started filming when the news of Too Hot To Handle Season two's renewal surfaced in January. By now, only touch-ups are remaining. And the steamy reality show will be back on Netflix with a new episode every Wednesday from June 2021. 
Who can we expect to see in Too Hot To Handle Season 2?
The ten contestants of Too Hot To Handle Season 2 are being kept secret and have not been revealed yet. In fact, word on the street is that to keep the cast a secret, not a single member on the show was told the show's actual name (they called it Parties in Paradise). When they auditioned and even during the entire shooting of the show. However, the one thing that we can assure you regarding this season's cast after looking at the first season is that they are going to be jaw-dropping hot.
What Are the Rules in Season 2?
The basic rule of the game shall remain the same, i.e., no expression of love through physical means or the prize money of $100,000 shall drop—the monetary penalties for each sexual act. It doesn't matter whether it's with another contestant or themself might change as teased by the producers.
These penalties can increase or decrease, so the players really need to control their sexual temptations. We also get to see the host, Lana, once again on our screens. Because she guides the contestants through all the rules and brings in the bad news every time after anyone has broken a rule.
In addition to this, there will be a couple of other surprises waiting for fans to discover as the show airs so that they can't get enough of it.
Too Hot To Handle Season 2 Location
This time the show will not be taking place in a villa in Mexico. It will be in an equally beautiful place, if not better. According to our sources, both season 2 and season 3 will occur in a beach villa on the islands of Turks and Caicos. Moreover, all covid-19 protocol has been followed to ensure the safety of all cast and crew members.
Where can I Watch Too Hot To Handle Seasons?
All episodes of Too Hot To Handle Season 1 are available on Netflix for binge-watching. Additionally, a new episode of Season 2 will air on Netflix every Wednesday starting from June.