Tish Cyrus and Billy Ray are divorcing for the third time after 30 years and five children, but what changed this time? Tish, the mother of Miley Cyrus, and Billy Ray Cyrus recently filed for divorce… And it's not the first time either.
The 30-year marriage of the pair has been fraught with difficulties. But why did Miley's mother decide to cancel this time? Here is a closer look at the development of Tish and Billy Ray's relationship.
How And When Billy Ray Cyrus And Tish First Met?
After Billy Ray's 1991 divorce from Cindy Smith, his first wife, whom he had married in 1986, the couple began dating. Tish became pregnant with Miley, their first child, in 1992. Billy Ray, though, already had a child with Kristin Luckey at the time. In April of that same year, the latter gave birth to a child named Christopher.
Also, Look At
In November, Miley arrived. The singer of Achy Breaky Heart had to choose which of the women he would wed. He ultimately went with Tish. In 1993, they exchanged vows in Franklin, Tennessee, in their living room. Due to Billy Ray's fame among women fans, his record label advised against the wedding.
In a 2004 interview with ABC, the musician remarked of his choice to wed Tish, "This train may come off the tracks, but I'm going to be a parent." "I'm going to be a spouse and try to live a good life," he said. Brandi and Trace Cyrus, who were born to her first marriage, were also adopted by him. The couple had a son called Braison as their second child in 1994. Later in 2000, their youngest child, Noah Cyrus, was born.
The 30-Year Marriage of Tish and Billy Ray Cyrus
At first, the pair appeared to be doing well. But Billy Ray first requested a divorce in October 2010, citing "irreconcilable disagreements." Bret Michaels then denied having an affair with Tish once it was reported a month later. I've known her family for a very long time, Michaels claimed. "Me and Miley just started writing a song together at first.
Billy Ray Cyrus and Firerose appear to be engaged six months after Tish Cyrus filed for divorce. Details:https://t.co/dVh98YcLH8

— Us Weekly (@usweekly) October 18, 2022
They decided to reproduce Every Rose Has Its Thorn for the upcoming album since Miley's mom, Tish, enjoys it and Poison was the first concert she ever saw." Billy Ray allegedly accused Hannah Montana of "destroying" his family at one point during the divorce. He added in an explosive GQ interview, "Hannah Montana undoubtedly has brought a lot of families together—just not one." "I detest admitting it, but I do. Yeah.
In a heartbeat, I'd take it back. It would have been wonderful for my family to be present and to just be everyone okay, safe, happy, and normal. Hell yes. If I could, I'd delete it all in a split second." The actor issued an apology in February 2011 for his remarks on the Disney program. Additionally, he disclosed that he was "mending" his family.
He added that his statements in GQ were "explosive, and unintentionally so," adding that it was "extremely important to me to work on healing my family right now." The most valuable possession I have is my family, and we are all working together to ensure a stronger and healthier future for everyone in it.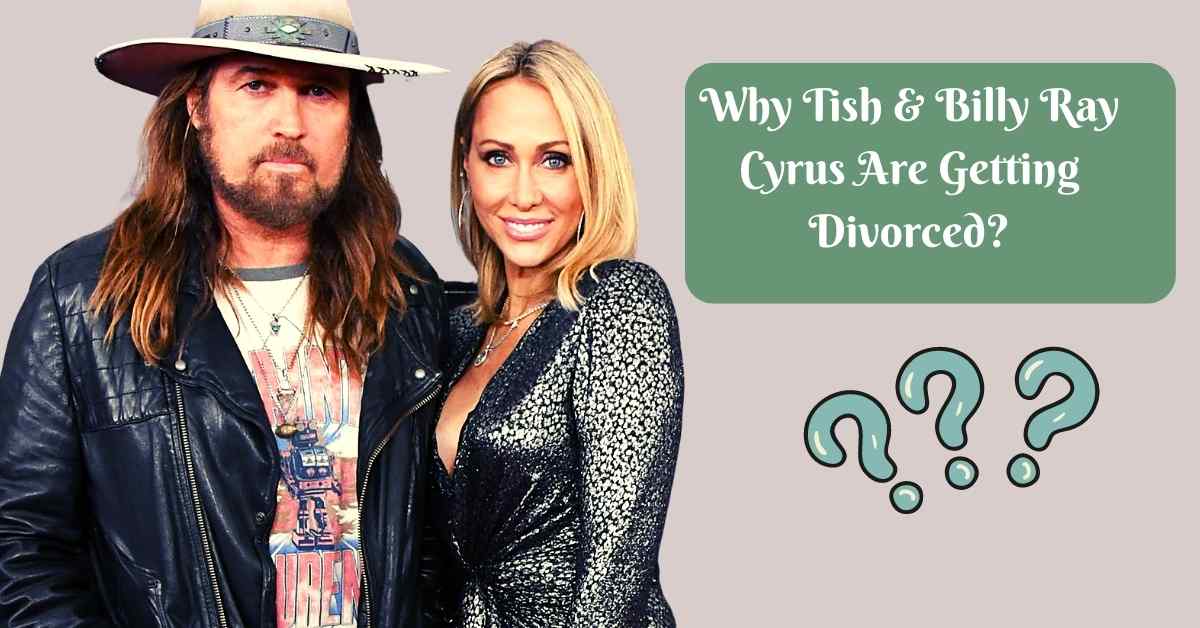 The divorce was called off three months later. At the moment, he admitted to The View, "I've dropped the divorce." "Reuniting my family is what I wish to do. The situation is at its finest ever. In a way, I feel like I have my old Miley back. I believe that my daughter and I are still the same father and daughter that we were before Hannah Montana."
Why Tish
Cyrus & Billy Ray Cyrus Are Getting
Third Divorce?
Tish made her divorce application in 2013. "Since this is a private matter, we are trying to come to a decision that will benefit our family most. Please respect our right to privacy at this time "At the time, she spoke to People. A month later, the two made amends. In a joint statement, they stated, "We both woke up and realized we love each other and decided we want to be together."
"We both went to couples counselling, something we hadn't done in 22 years of marriage, and it's really opened up our communication in amazing ways," said the couple. However, it appears that they were unable to reconcile their issues, as Tish moved to dissolve their marriage once more on April 6, 2022.
"We have decided to go our separate ways after 30 years, five wonderful children, and a lifetime of memories," the pair wrote in a statement. "Not with sadness, but with love in our hearts." "We have built a family we can be incredibly proud of and have grown up together. It is now time for us to forge our separate destinies.
We look forward to a long and loving shared experience as friends and parents and know that we will always be family. We did not make this choice lightly or quickly, but with all that is going on in the world right now, we felt it was necessary to offer some clarity and closure so that we can continue to concentrate on what is crucial. with affection and hope Billy Ray Cyrus and Tish."