The animated slapstick musical comedy series The Cuphead Show will be back soon with new episodes! On the fifth day of Geeked Week 2022, Netflix released the first teaser and the release date for the upcoming The Cuphead Show season 2.
As a spin-off of the run-and-gun indie game, The Cuphead Show proved so popular on Netflix that the streaming service ordered 36 episodes in advance!! The first season was released in February and contained 12 episodes.
Read More
The Cuphead Show Season 2 Plot
It has been hinted that the next season will pick up where the previous one left off, with Cuphead and Mugman being left to their own devices in the "Stoney lonesome" (translation: jail). You can also anticipate the appearance of additional colorful characters from the game at various points throughout, such as Baroness Von Bon Bon, who makes a cameo at the end of the teaser, and Captain Brineybeard, who threatens the boys with his talking cutlass.
Both of these characters are shown in the teaser. The second season includes a total of twelve additional episodes, all of which are intended to further develop the setting of Inkwell Isle and introduce many new gameplay elements.
The Cuphead Show Season 2
Development
It was stated in July 2019 that Netflix had given their approval for the series to run for a minimum of ten episodes before canceling it. The series will be animated, however, unlike the video game, it will not be created with the same level of attention to detail using conventional pen-and-paper techniques, doing so would take much too much time to complete.
Instead, the series will contain hand-drawn characters and movement. In addition to CJ Kettler of King Features Syndicate, the executive producers will include Chad and Jared Moldenhauer of StudioMDHR. Clay Morrow and Adam Paloian will serve as supervising directors, and Dave Wasson and Cosmo Segurson will collaborate as co-executive producers on the project.
As of the 25th of June, four out of the ten-episode animatics were inappropriately posted on the website 4chan without the permission of Studio MDHR or Netflix. Nobody knows who took these animatics, and it's unclear whether or not any action will be done.
The Cuphead Show Season 2 Cast
There are some cast and characters included in the below-given list.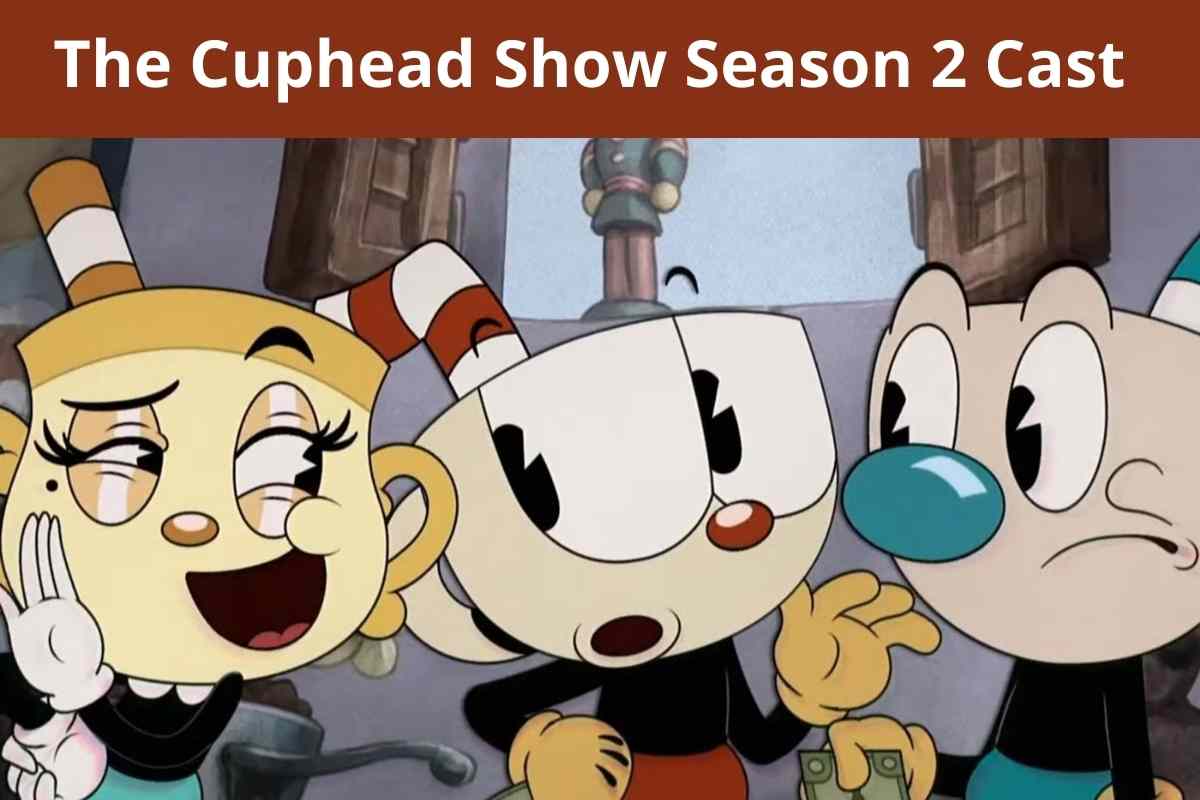 Tru Valentino as Cuphead
Frank Todaro as Mugman
Luke Millington-Drake as The Devil
Grey DeLisle/Griffin as Ms. Chalice
Joe Hanna as Elder Kettle, Sal
Wayne Brady as King Dice
Chris Wylde as Ribby
Rick Zieff as Croaks
Cosmo Segurson as Chauncey, Pork rind
Jim Conroy as Ollie Bulb, Jasper and Duke
The Cuphead Show Season 2 Release Date
As soon as the first 12-episode season of The Cuphead Show was released on Netflix in February 2022, fans rushed to watch them all in preparation for Season Two.
As a result of The Cuphead Show developer Dave Wasson's interview with Animation Magazine's Michael Mallory on January 25th, 2022, this series and its production were thoroughly examined.
She explained how Netflix's standard episode runtime of 25-30 minutes was completely disregarded and how this resulted in both an extended episode and an additional season.
An initial order for 36 episodes had been placed, and these "will premiere over three separate drops," as it was revealed later.
A second season of The Cuphead Show is currently in production, as Studio MDHR announced on March 2nd. Cuphead Show Season 2 will premiere on Netflix in the summer of 2022, according to a new GIF shared by the studio's Twitter account.
Whose cravin' more adventure!? What will the Cups get up to this time?

Find out soon when we travel back to the Inkwell Isles.#Cuphead #TheCupheadShow pic.twitter.com/1sTDoxqkDL

— The Cuphead Show (@CupheadShow) March 2, 2022
Reaction From Critics
When The Cuphead Show's first season was released, critics and fans had a lot to say about it. On the one hand, the series currently has an IMDB rating of 7.4/10, which is respectable but not spectacular.
69 percent of Rotten Tomatoes critics gave the show a positive review; the audience gave it a much higher rating of 75 percent. Most critics have agreed that season 1 was "everything we could have hoped for," with IGN stating as much.
The Cuphead Show Season 2 Trailer
The first official teaser for the upcoming season can be seen here. You'll get a taste of what's to come, as well as what appears to be more of your favorite Cuphead bosses and characters (like Baroness Von Bon Bon!) making an appearance in the Cuphead Show Season 2!
To get more interesting articles visit our site theimportantenews.com.